About this blog: This is an easy Bengali Tiger Prawn (Golda Chingri) recipe. Trying out this recipe should not take more than minutes on a good day and it tastes heavenly, I promise!You may replicate this coconut Prawn recipe with "Paka Macher peti" or steak of a large carp fish or Seabass. If you are looking for a Bengali style Prawn recipe which is not Daab Chingri or Prawn Malaicurry, I am here to help you my friend!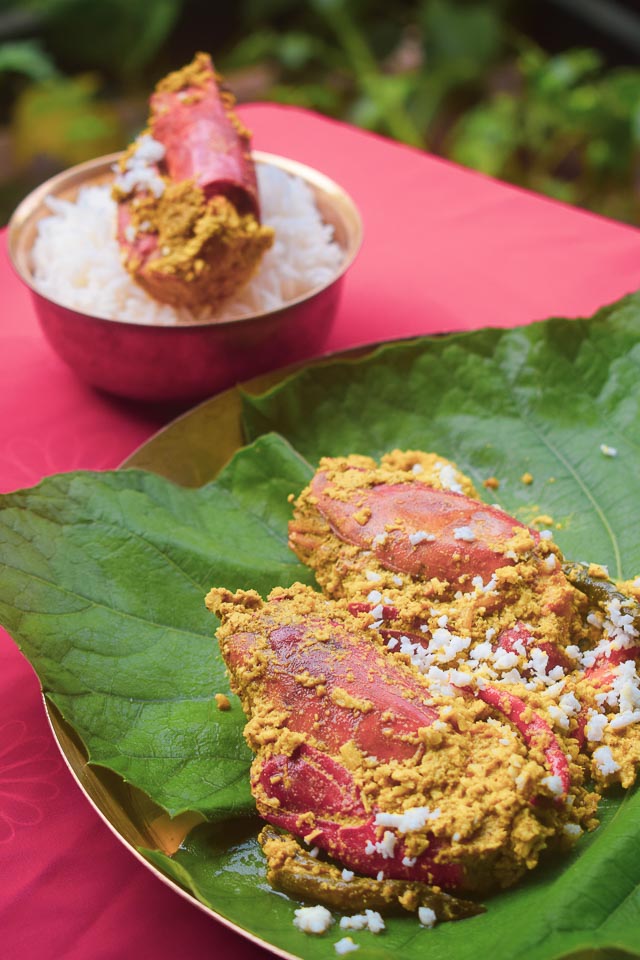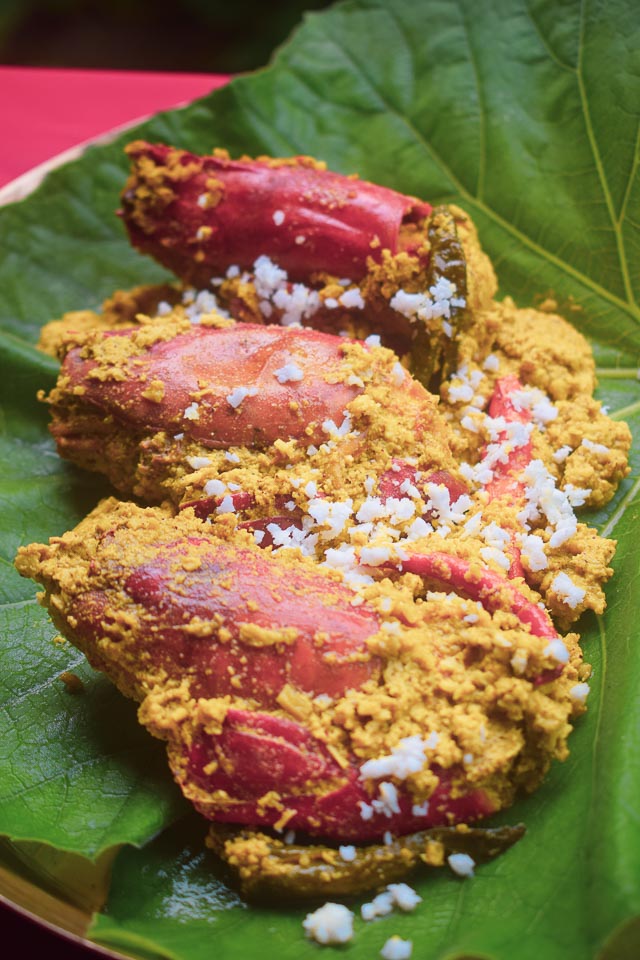 Walking along the roads in Kolkata, you will be pretty much overwhelmed with the omnipresence of Narkel (coconut) and Chingri (Prawn) at the major joints! Think Chingri Ghata! Think Narkel Bagan. In fact, I grew up at one certain Litchi Bagan area which we would often refer to as Litchu Bagan. Unlike Mauritius, out Litchi Bagan was bereft of the fine wine you may produce from that tropical yield!
I wonder how food items and name of places became such complacent in the culture of erstwhile Sutanuti! There is even a place named Haringhata. I wonder if deer were found aplenty at that place? I shudder to think what Hatibagan means in that case! Hati in Bengali means elephant. However to be fair, the feudal lords of Hatibagan actually had a few elephants at some point of time! Walk in at any of the Bonedi bari during Durgapuja and you shall know it is not impossible!
But I digress!
Even though not a coastal area in strict sense, Kolkata and her suburbs has had plenty of coconut orchard in recent past. Builders and frequent Norwesters with increasingly impact of climate change are competing with each other to get hold of those flanking coconut trees! Narkel Bagans are rarely found. Prawns however live to thrive in Bengal. Part of it because the heavily commercialized fishery industry of the state.
Toss some prawn in coconut and it tastes great as is it! I learnt the trick while exploring the floating markets of Bangkok! Over the years, I have learnt to use the fresh catch in true sense and use it to create a recipe in a typical rustic style. You need no elaborate measures, neither a spice dungeon! This Narkel Chingri is a typical prawn and coconut recipe, steamed together with minimal spices and produces an intensely aromatic dish, filled to the brim with flavors from the tropics!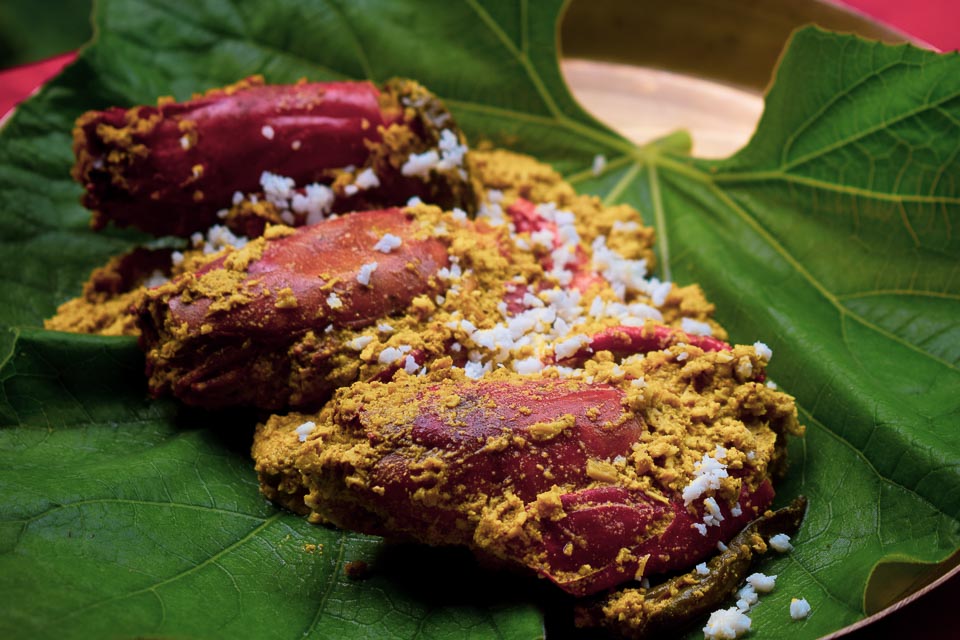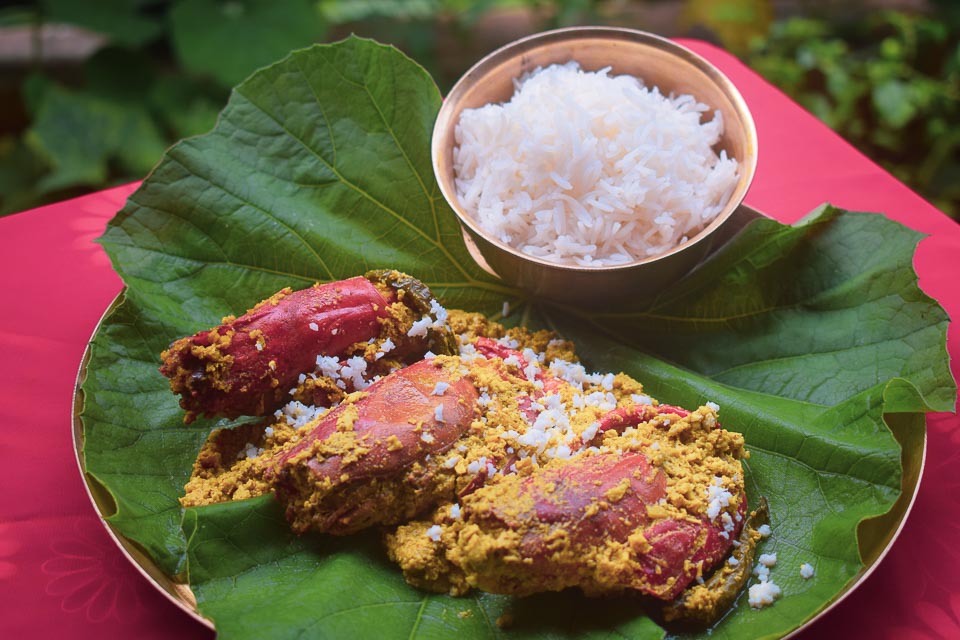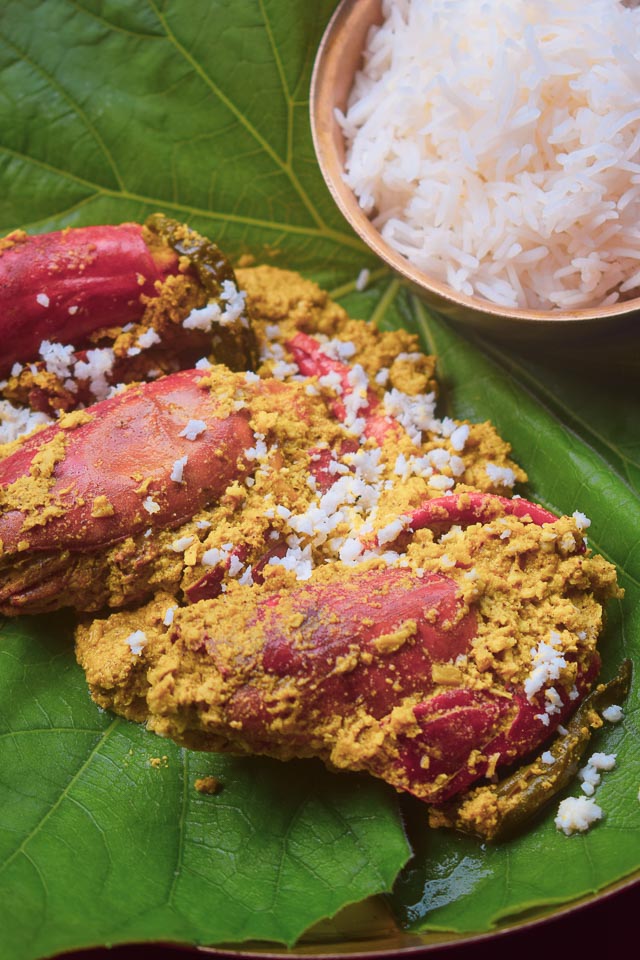 For more Bengali fish curries check out these recipes:
Ingredients for cooking Narkel Chingri (Coconut Prawn Bengali style)
Golda Chingri (Tiger Prawns): 400 gm (4 pieces)
Grated Coconut (NOT coconut milk): 150 gm
Mustard oil: 6 tbsp
Mustard paste: 2 tbsp (pasted with a pinch of salt to cut down bitterness)
Poppy Seed paste (optional): 2 tbsp
Salt to taste
Turmeric powder: 1 tbsp
A pinch of sugar to balance the taste
Cream (optional): 2 tbsp
Lemon: 1 piece, juiced
Procedure for cooking Narkel Chingri (Coconut Prawn Bengali style)
De-vein and de-shell the prawns. Rub lemon juice, turmeric, salt and keep aside for 30 minutes.
Fry both sides of the prawns on mustard oil. Not more than 2 minutes each side.
Take a micro proof bowl. You can also steam it on a double boiler on a steel tiffin box (like we did this Lau Shak Bhape: steamed white gourd leaves)
Mix in mustard paste, poppy seed paste, grated coconut, salt and mustard oil together. You do not have to add water ideally. If you want, stir in a couple of tbsp of full cream for a creamier texture but that's not the norm in rustic cooking!
Stir in all the prawns and coat them well with the coconut gravy.
Put the lid on and cook it in micro-oven for 10 minutes. You need to give it at least 15 minutes of standing time before opening the lid.
Tada! The narkel-chingri or steamed tiger prawns in coconut gravy is ready to be served. You need a piping hot plate full of Basmati or Bashkati rice to serve it alongside!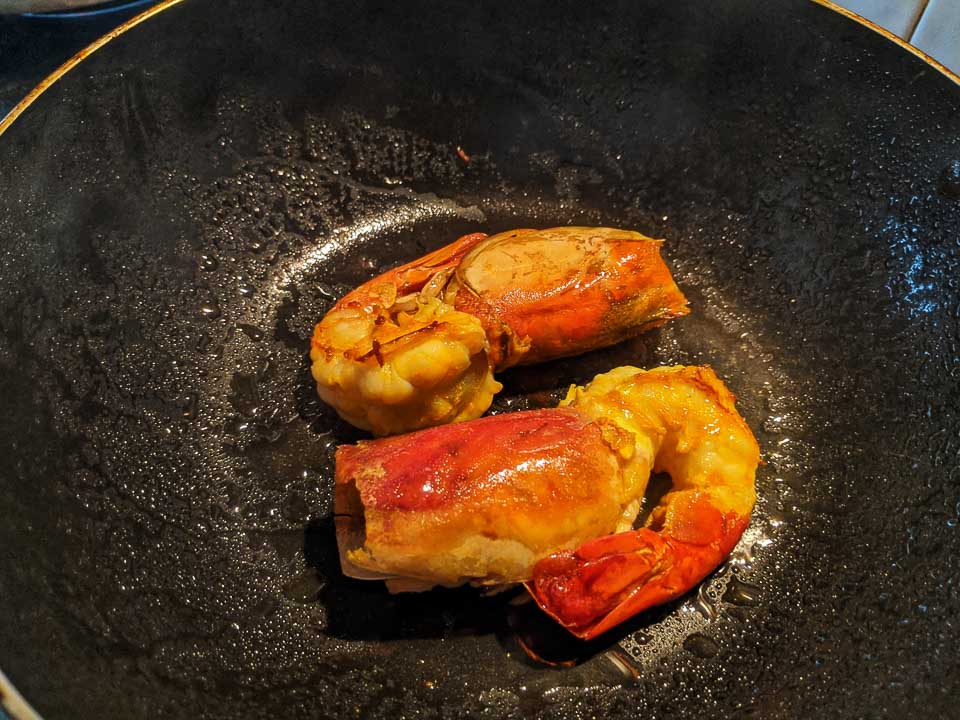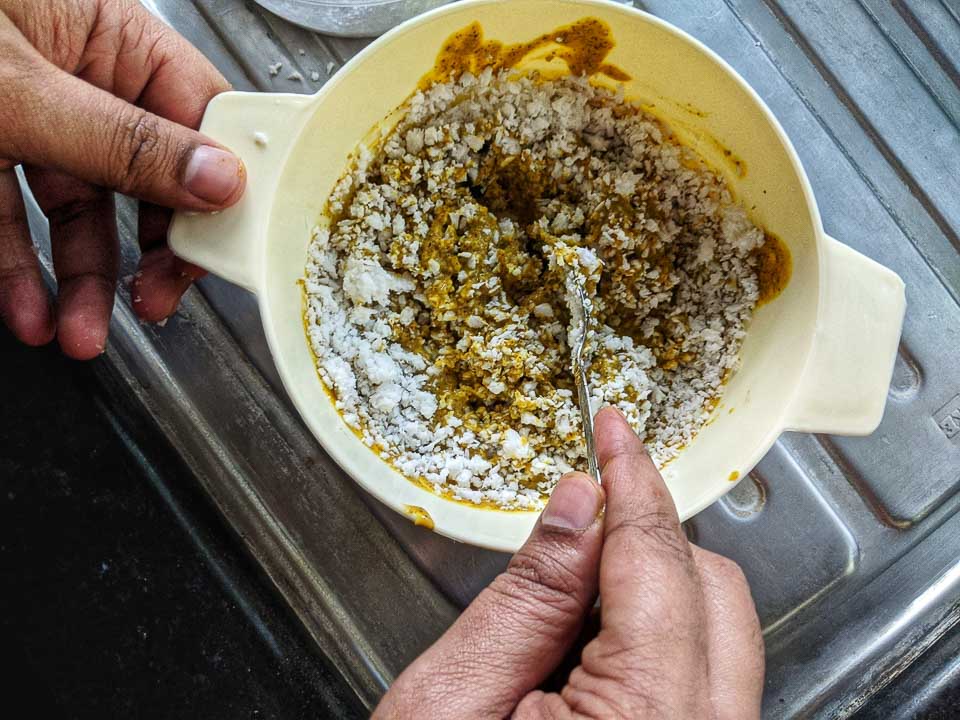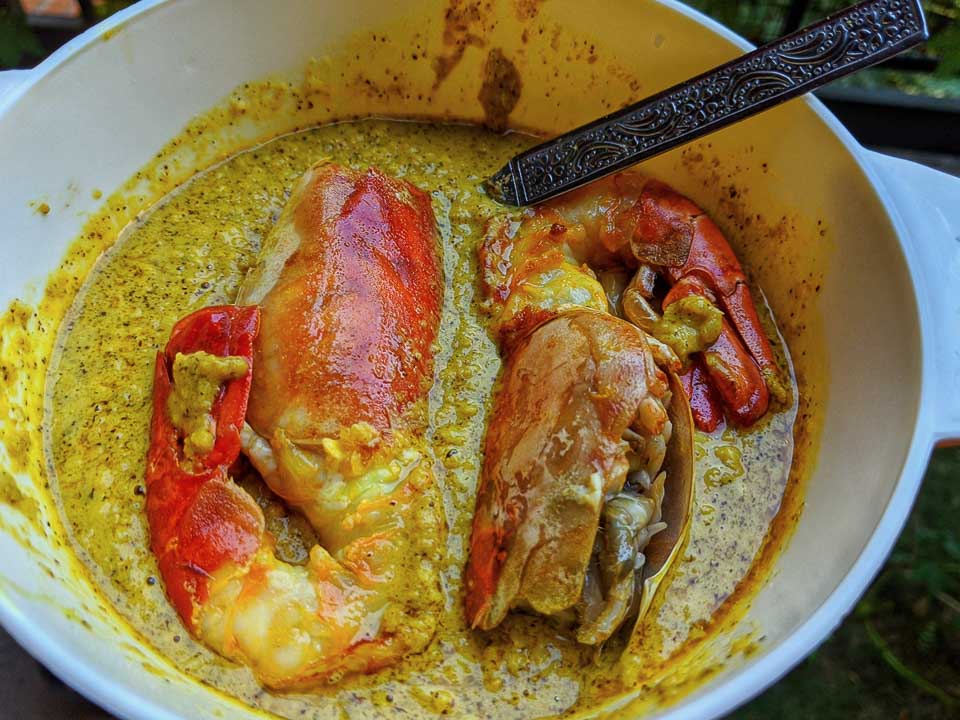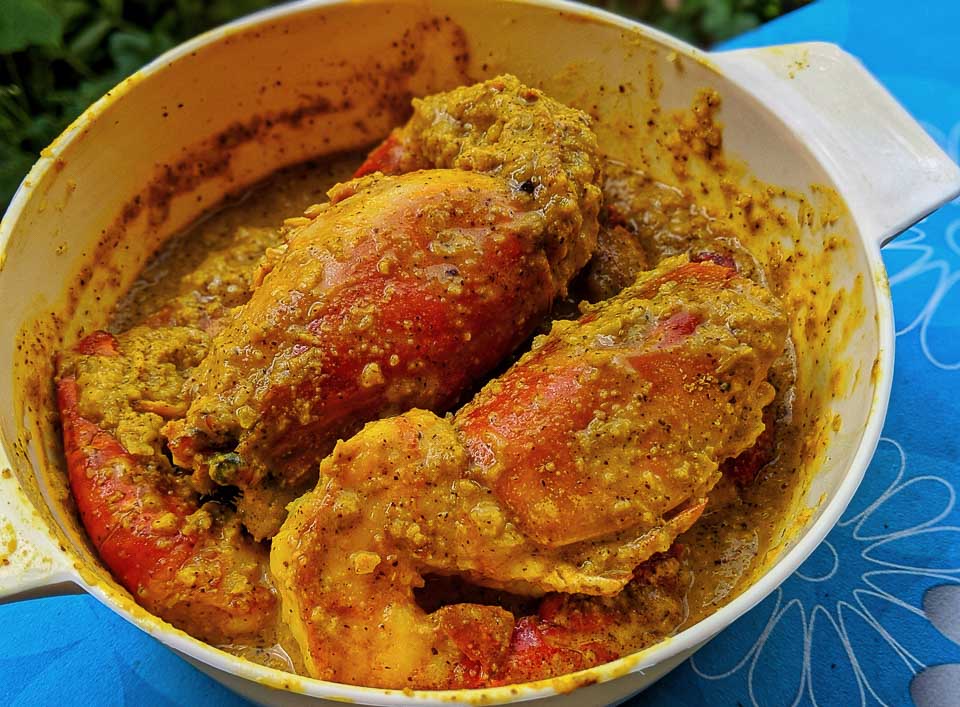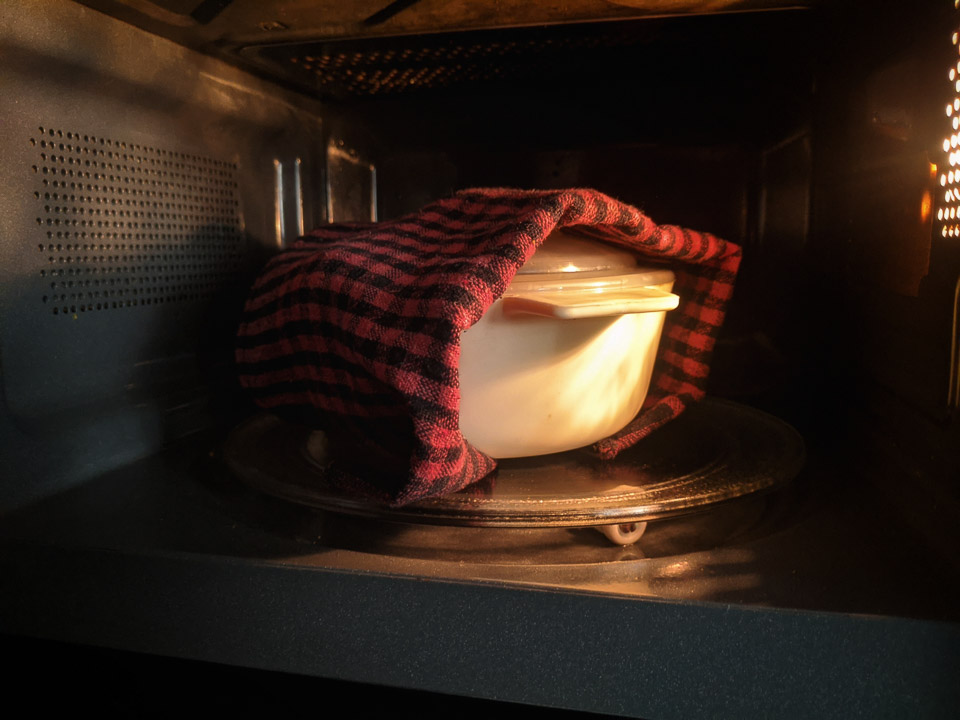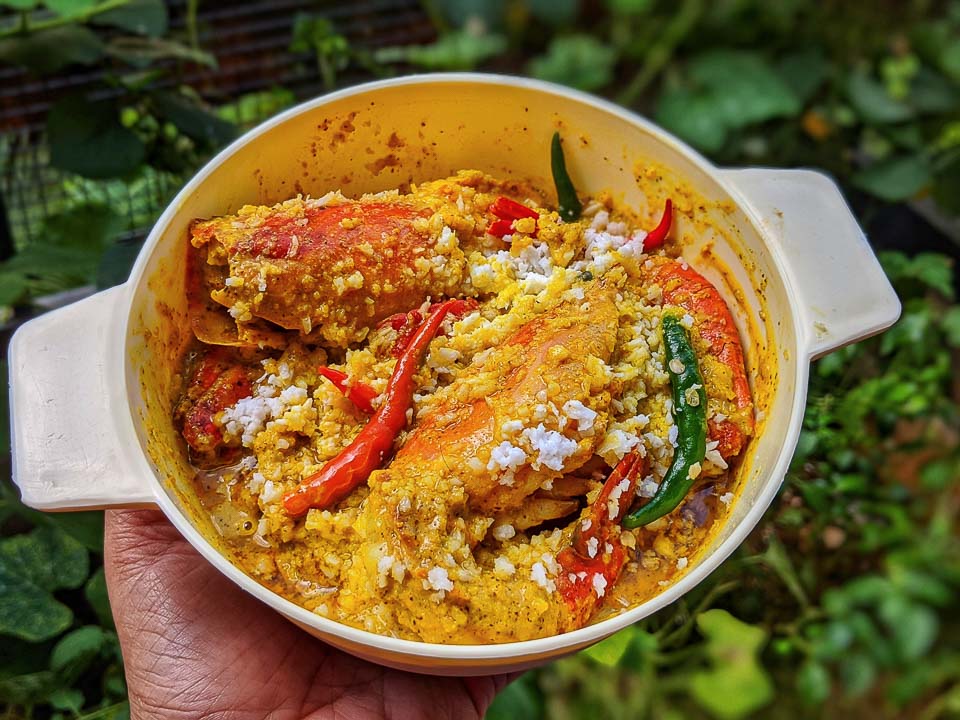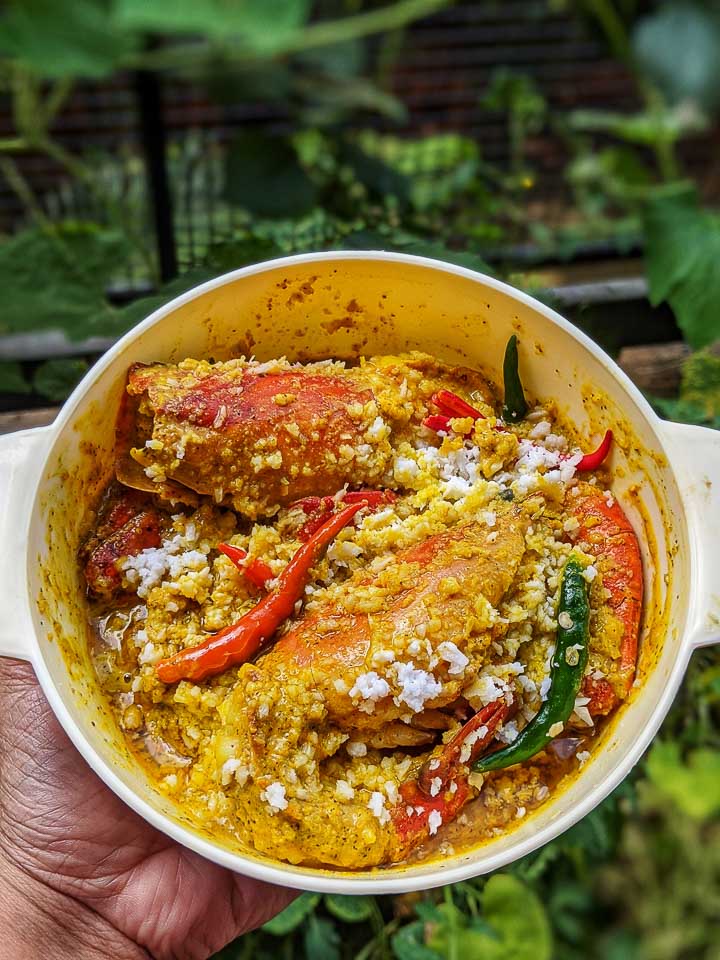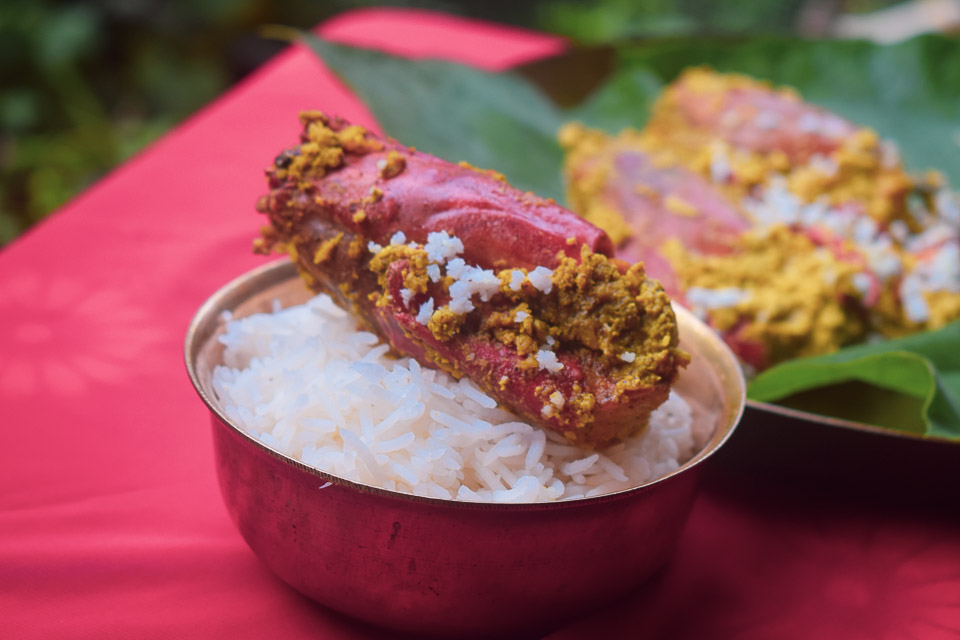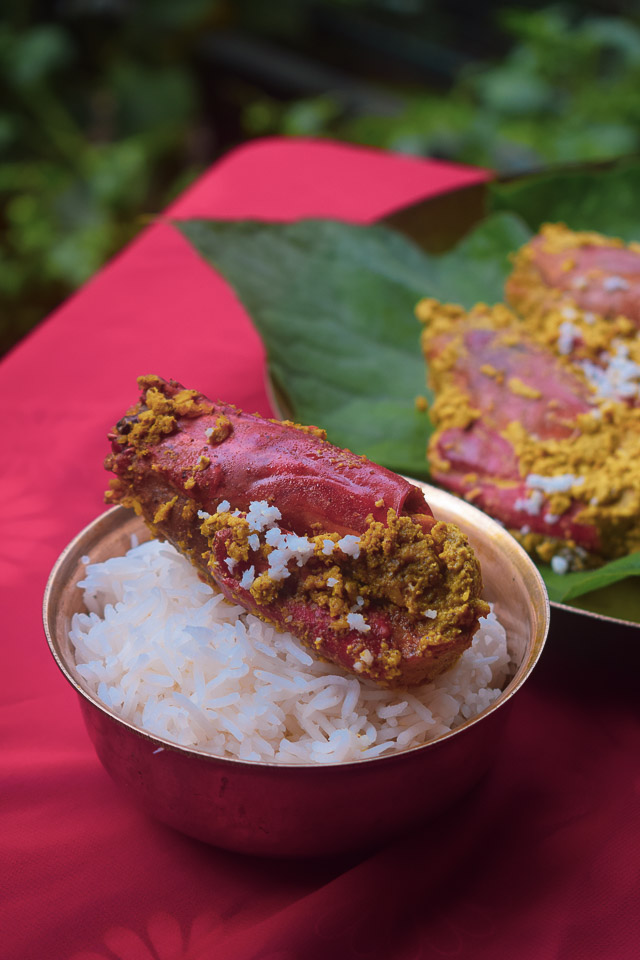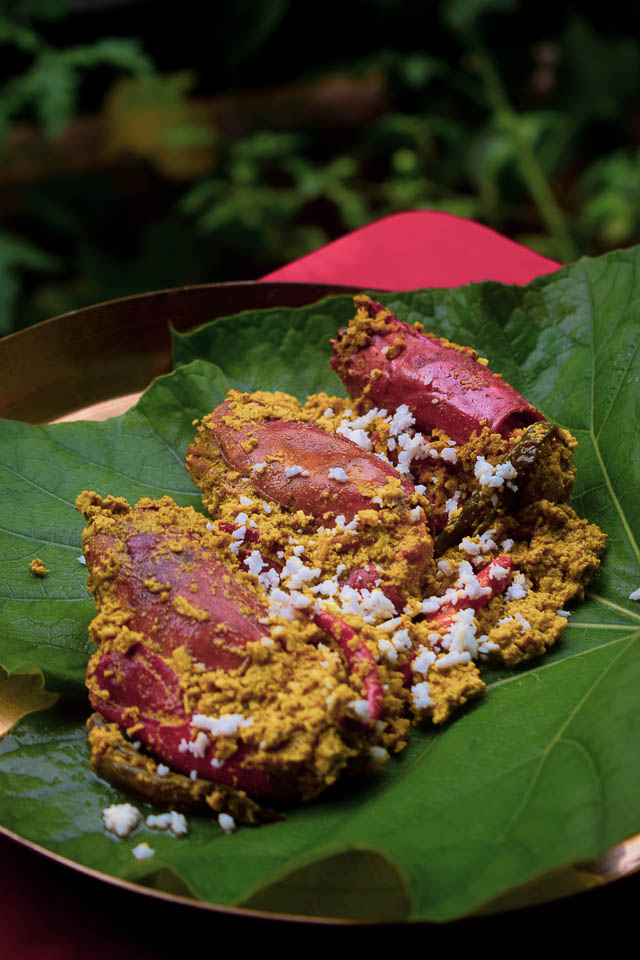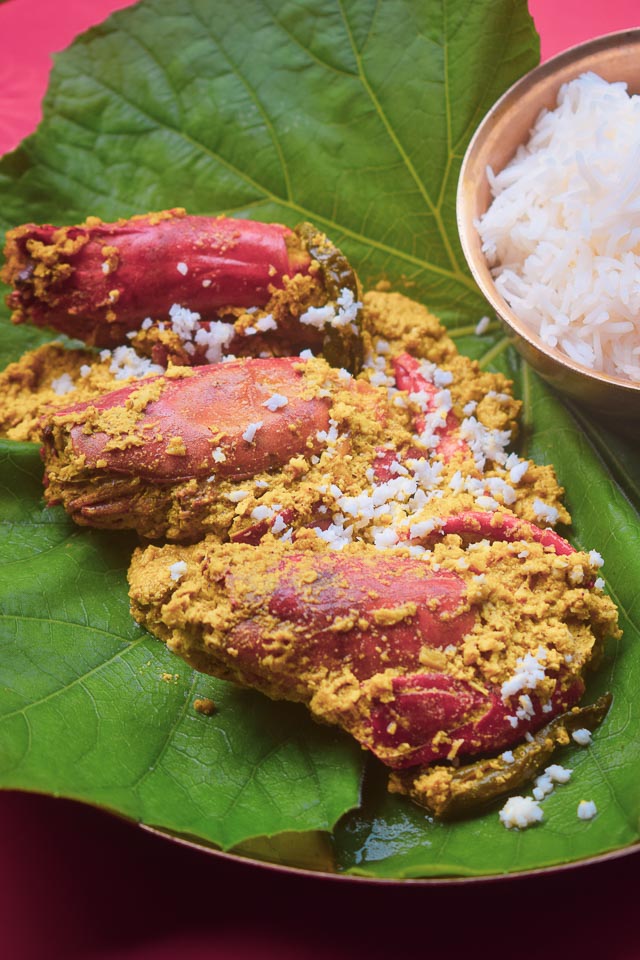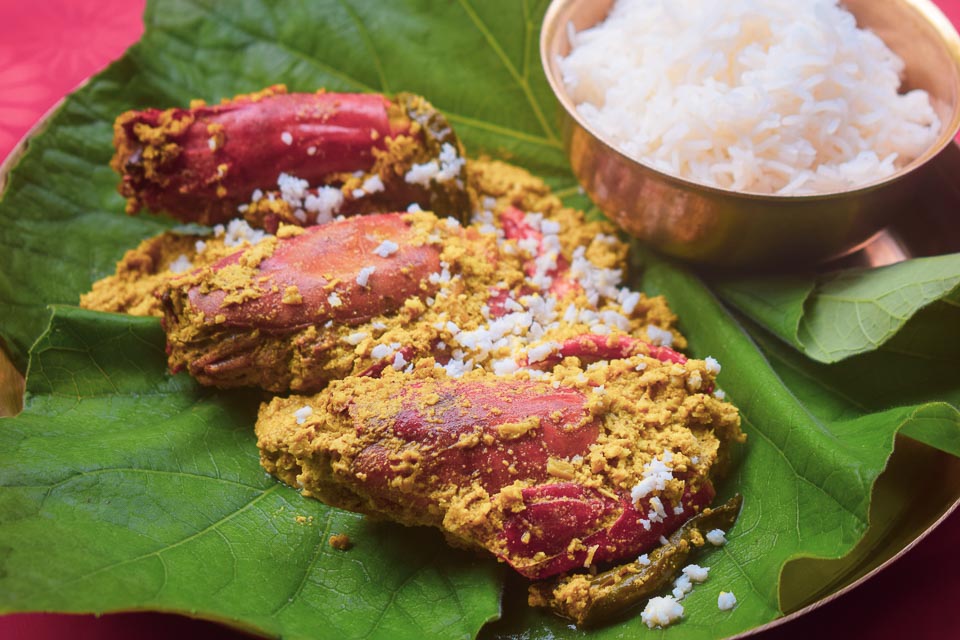 This post may contain affiliate links. Please read the disclosure post. If you have liked the article, you may support it by buying using these links without any extra cost to you.
Let's stay connected on Facebook, Instagram, Twitter! You may also consider joining my mailing list. I send travel and photography related emails only once a month!