The first time you visit Goa, you seek bliss by the Arabian Sea. It is difficult to part ways with the golden long stretched sand-shore and look into the interior of Goa's offbeat offering. There are beautiful beaches and hidden coves in Goa which paints a canvas doused in the colours of lush green and azure blue! However, once you have devoured the beach in all her glory, you might want to explore the astounding ancient cultural jewels of Goa!
There are priceless offering in Gomantak, the name in which Goa was known during the era of Sanskrit, the time when Mahabharata was written! Cart off from the distant beach shacks for a few days and veer into the lesser known museums, temples, Velha Goa, local bakeries roasting Poi, festivals soaked in seamless mirth, gigantic wall murals depicting the soul of Goa!
While discussing culture in Goa, we must remember it is a blend between the traits inherited from Konkoni and Portuguese heritage. While you may feel strong European charm at certain parts of Goa, you must remember locals have stronger undercurrent of a conservative outlook that stems out of eternal Indian society.
Read all my posts about Goa, here!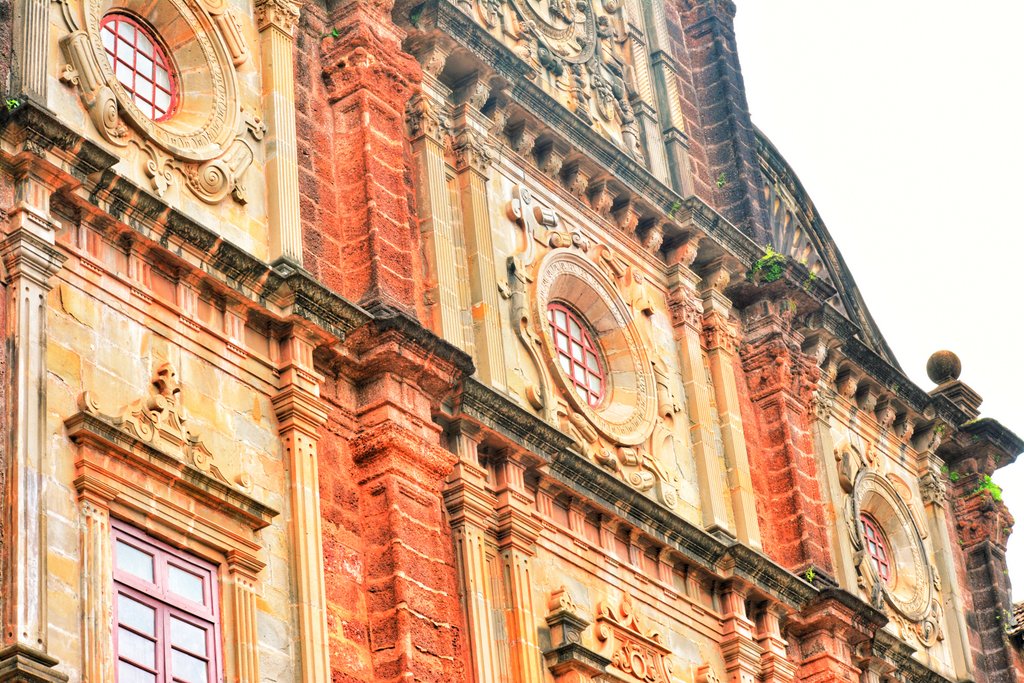 Also read: Old Goa is one of the most beautiful destinations of Goa!
Explore old Goa: AN Offbeat experience in North Goa
In ancient times, Goa was known to be the Rome of the orient! Unlike the rest of India, Goa was ruled under the Portuguese colonists. At one hand, the time is mired in the bloodshed and massacre of the indigenous Hindu population who took refuge in many riverine islands unless willing to convert to Catholic faith. On the other, the Portuguese rulers also also adorned their capital, Velha Goa with the most ornate churches and chapels and courtrooms of grandeur.
Velha Goa is known as old Goa as of today. The historic City has the much coveted UNESCO world heritage tag on her crown! Until the plague of late eighteenth century, Velha Goa served as one of the most important stop in the trade route between Indian peninsula and the world in West.
River Mandovi kisses old Goa in the North, singing soothing lullaby for the torment she had to endure. Mandovi had seen it all, how the sprawling city of two million people reduced to an abandoned ghost city, standing with the skeletons and remnants of the heydays of the Portuguese ancestry!
Most tourists visit Old Goa as a day trip and queue in front of the most prominent churches and chapels of the area. The churches once served as the epicenter of Roman Catholic belief system of the region. For the uninitiated, Christianity in India predates Portuguese invasion (and for that matter, also East India Company's aggression) in the subcontinent. The Syrian Christian tradition of Kerala dates back to antiquity.
The most prominent churches and chapels of Old Goa!
1. Se Cathedral
Built in 1510 to commemorate the Portuguese win over Bijapur Sultanate, the Se Cathedral has literally witnessed the rise and fall of Goa but withstood the gnaw of time and has been conferred with the highest reverential Golden Rose by the Vatican. The cathedral hues in ivory white hue was the heartland of Catholic conversion process in Goa and houses a huge bell known as Golden Bell, one of the largest and oldest in the world!
It is said that a vision of a vision of Christ had appeared at the altar of Se Cathedral which also flaunts a rich backdrop of priceless paintings dating back to olden days!
2. Church and Convent of St. Francis of Assisi
Established as a small chapel built on the land of a deceased thanadar, the church grew with time and now hosts a lush lawn and a museum by the side flaunting a medley of European architectures, Tuscan Order, Manueline Style, and Baroque style. At the altar, statue of St. Francis of Assisi and the crucified Christ can be seen. A statue of Our Lady of Miracles stands at the frontier which was originally sourced from Jaffna, Sri Lanka. I had seen several altars of the Lady of Miracles at the native homes at Divar island which resembled Tulsi Manchas of Hindu Households!
Elaborate paintings depicting life events of St. Francis, intricately painted frescos and murals can be scene in the church interiors.
3. Chapel of Our Lady of the Mount
The oldest church in Goa is dedicated to Virgin Mary. Laterite stones were used to build this beautiful place of worship. The church premises hosts annual Monte Music festival in November that witnesses huge footfall from both domestic and international tourists. I visited this chapel during sunset and from the courtyard had an intriguing view of the entire Divar and Chorao riverine region during sunset.
4. Basilica of Bom Jesus
Quintessentially the most beautiful Portuguese church of Goa, Basilica of Bom Jesus has many claim to fame. Firstly, it is one of the UNESCO heritage sites of Old Goa. On top of that, it is one among the Seven Wonders of Portuguese Origin in the World. Also, this is the first basilica of India!
Basilica of Bom Jesus also houses a mausoleum which houses the body of Saint Francis Xavier, one of the foremost Jesuit evangelists who set their foot in India 500 years ago! The body is preserved in a silver casket and taken out for public viewing once every 10 years!
While these are some of the most prominent attractions of Old Goa, you may meander around the old dinghy lanes of Old Goa and explore the ruins of the countless Old Churches! Be wary of the stray dogs and snakes though! If you are traveling to Goa during monsoon, you may want to carry a colorful umbrella for Instagram photo ops!
Honestly, do make some space for Old Goa when you are planning your north Goa itinerary. Half a day is all you need to explore the wild interior of the historic side of Goa which has plenty of tales to tell. A step in this neighborhood and you will know why Goa feels so much different than the rest of India!
Read More: Offbeat places to visit in Goa!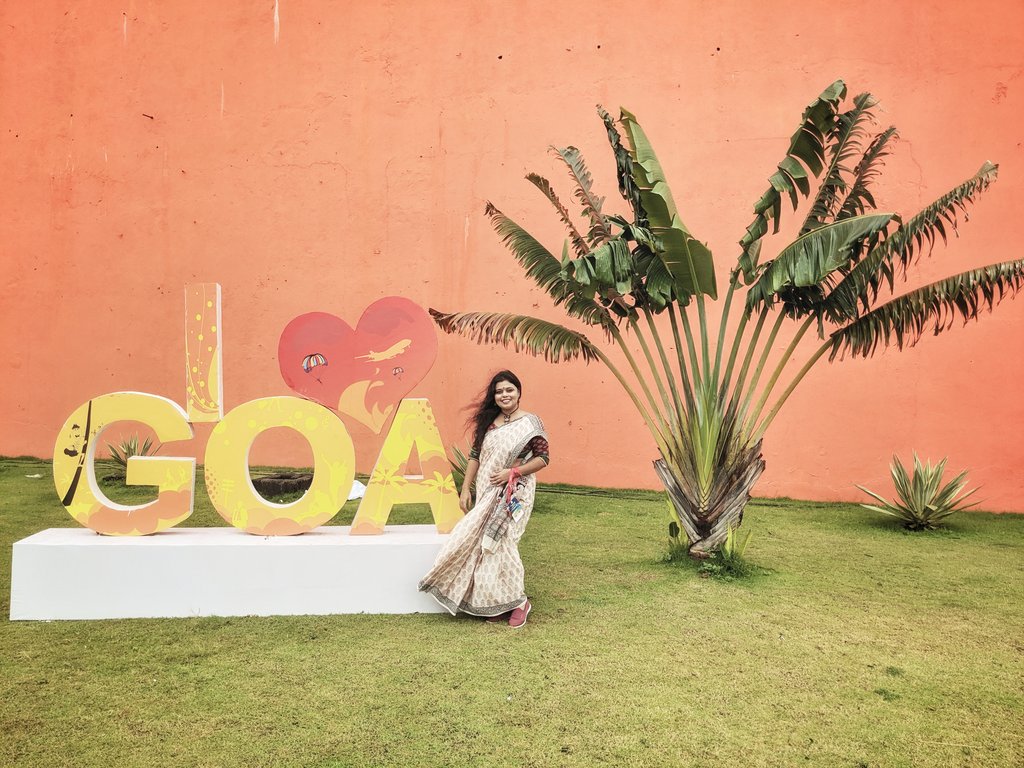 Museums and Art in Goa
In recent history Goa has seen an unprecedented unveiling of multifaceted talent. I assume it is a direct result of east meets west. You step in to the state and you feel how Goa is distinct from the rest of the country. It feels more free in goa and probably that reason solely drives various artists experimenting with their arts. The House of Goa, The Goa Museum are some of the leading galleries of Goa where young artists showcase their paintings and sculptures. You may pick up one of the elective bohemian pieces as the perfect souvenir for home! A living and breathing timeless piece of Goa will remain with you forever!
Read More: Complete Travel Guide to Goa!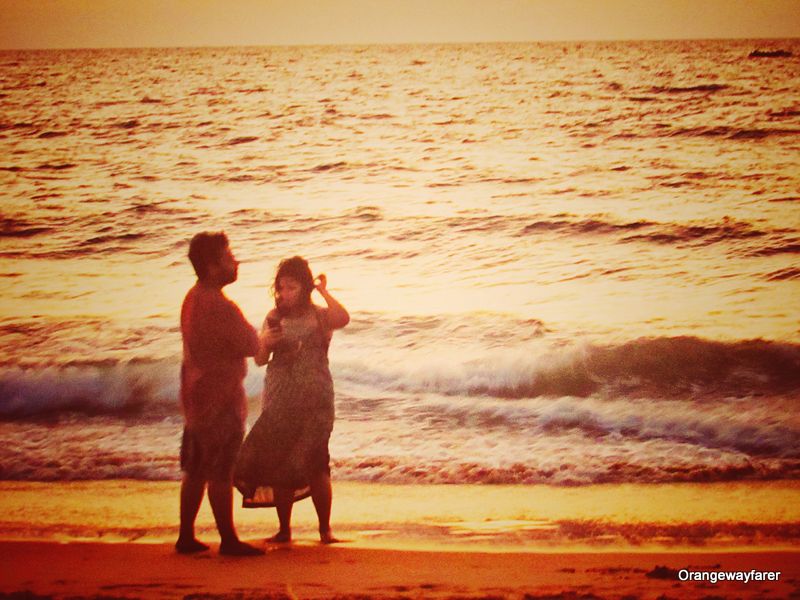 Feni Tasting Session
The feni industry can teach the world a few things or two about branding and marketing!
Feni is Goa is nothing but a local moonshine, much celebrated among the tourist groups as a token of Goa's local liquor. Feni's equivalent could be found in Sundarbon in West Bengal as Tari, and in Chotonagpur plateau area as Mohua, and as Apong the rice wine in many parts of North east India. However they are nowhere close to feni for its unmatched popularity and unrelenting production aimed at tourists.
Feni is derived from aging cashews, sometimes palms. If you find a way to source it from the locals, you will find Feni for as cheap as INR 100 which will be sold at gold's price at the departmental stores like Watson and likes!
Read More: Seven days suggested itinerary in Goa!
Souvenier shopping: Traditional Kunbi print Saree, Azulezos Tiles
Visiting Goa and coming back home empty handed is almost blasphemous! There are many souvenirs to buy from Goa, both expensive and cheap ones. I would list down my favorite souvenirs from goa and the rest is your call!
Silver trinkets from Anjuna market
Feni the local moonshine from Goa
Goan sausage, the Chorijo from Mapusa market
The beautiful Portuguese tiles that can be used as name plates (Azulezos)
The check printed Kunbi sarees from Goa. Find the red and white ones!
Find out thrift stores at the local markets and shop for passed down gowns!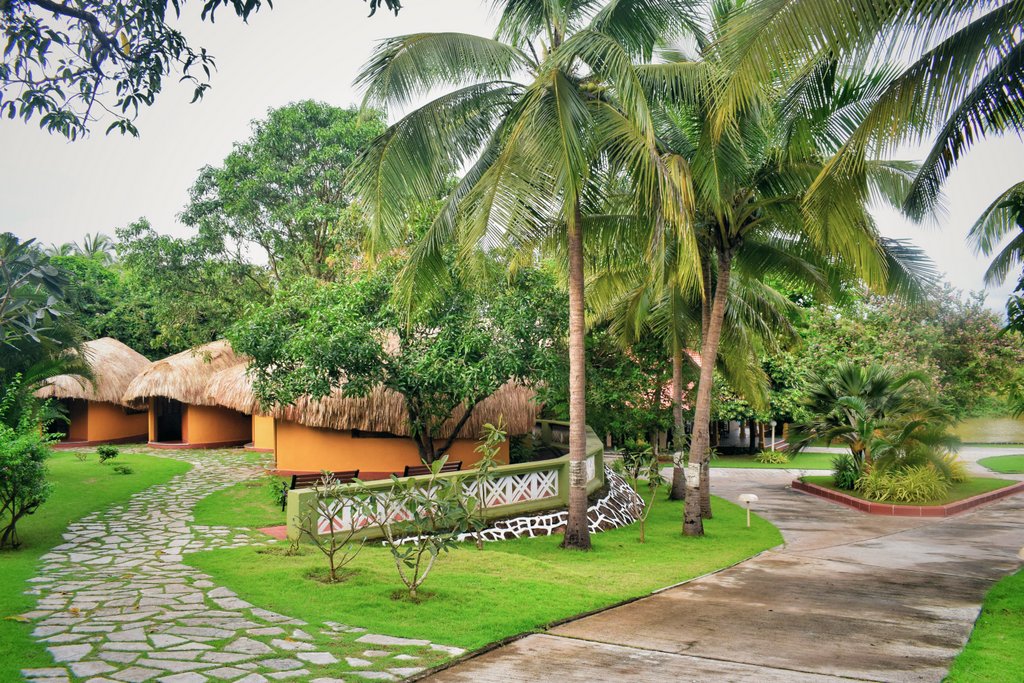 Also read: Things to know before you plan a trip to Darjeeling!
Fontainhas
Imagine being lost in the historic alleyways in Goa where narrow lanes are dotted with azulejo-tiled Portuguese Bungalows of myriad hues. At the bend of the alley, a quaint little tea shop awaits you to serve glorious tea and a slice of Goan bread, Poi. you may also sip on a chilled bottle of beer and sit with a paperback and watch life unfold on the streets! that, my dear, is Fontainhas for you. I found uncanny resemblance with the old Town Phuket however Fontainhas does not receive that heavy footfall yet thanks to pristine beaches of Goa!
Old Portuguese home
Walking inside one of those old colonial bungalows entails a charming cultural experience in Goa., You see history unfolds in those long stretched lawns and carefully curated hallway decked up with ornate silver ware, Brazilian glass, old oil paintings, gaudy chandelier heavy with the weight of time and dust. Menezes Braganca House is one such property in the far off neighbourhood of Chandor in South Goa! The 400 years old The Figueiredo Mansion mansion is not much different in the vibes! These old houses are preserved as museum, much like the French chateaus of Mauritius and you need to pay a little entry fee to secure an entry!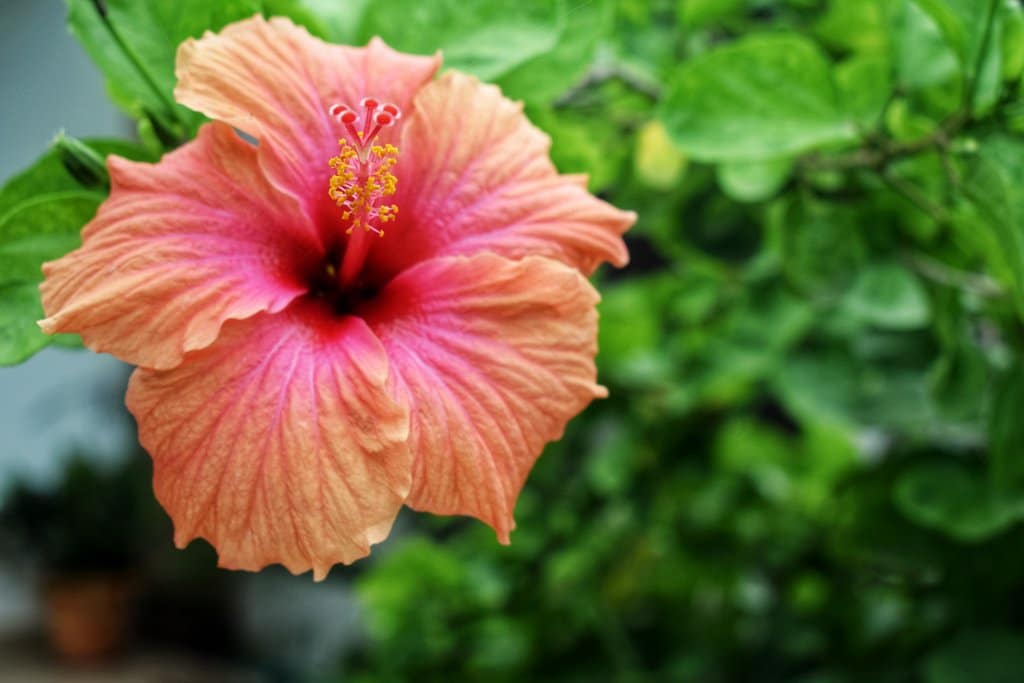 Read More: Three days complete itinerary for Goa!
Farm stay in Goa
Not many might know about this but Goa has many beautiful farm stays where organic produce abounds. the farms are perfect for a long stay with your family and being close to the nature without necessarily having to deal with all the hustle of a typical tourist destination.
Since the state borders with the mighty mountains of Western Ghats, many spice plantations sprang up spontaneously! A few tour runs where the aim is to introduce guests with the spice plants followed by gentle nudge to buy "the best cinnamons of the world!" But I say hold on and instead of signing up for a tour, go stay at one of those farms for an authentic and immersive travel experience. Farms in goa helps people reconnect with the routes. The Dudhsagar Plantation is one of the leading farm stays in Goa where you may lodge for a while as well as lead an expedition to scale the high of India's largest plunge fall!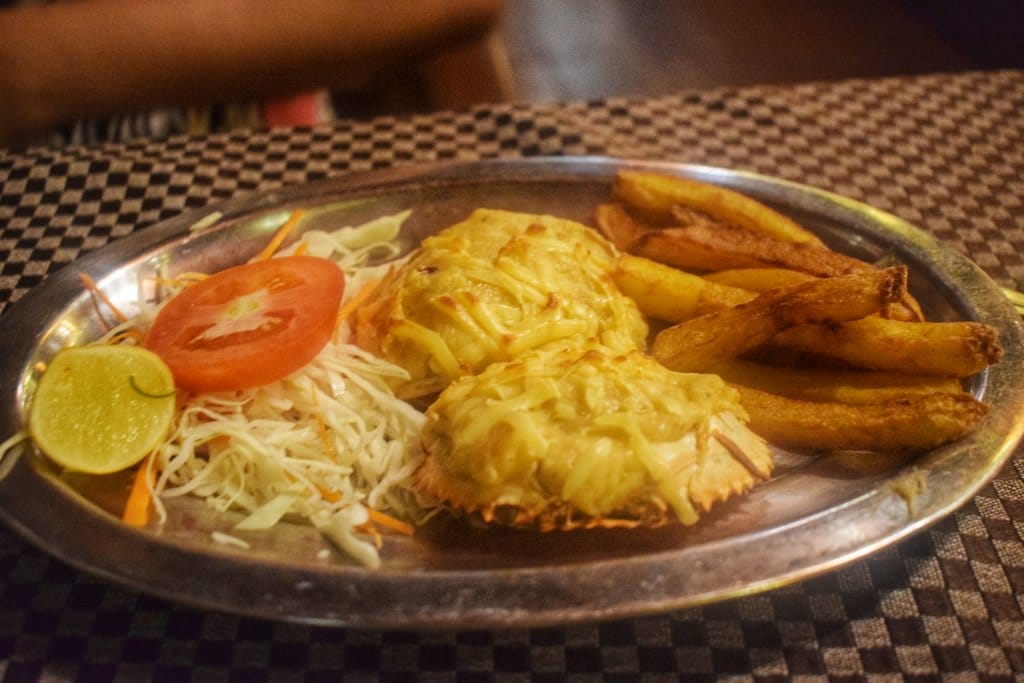 Also read: Resort stay at Mercure Devaaya Goa at Divar Island!
Cook with a local in Goa!
The best way to learn the tricks of a Goan kitchen is to get your hands dirty!
Pick up some kokums, tamarind paste and fresh prawns and learn to make rawa fried fish, the ubiquitous starter of a lavish Goan dish! There are many cooking classes in Goa where you may learn the magic tricks to cook up a spread. Sign up with the Local beat for a cooking class or wait till the time a lot more new home chefs open up. Due to lockdown, the existing small business of Goa had suffered a lot and many have shut the shop.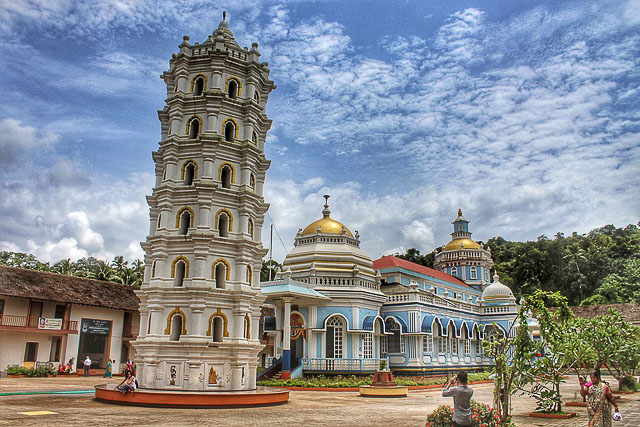 Also read: Two weeks itinerary in Malaysia!
Temples of Goa
While the purge happened on Goa's indigenous community back in fifteenth century, many of the Hindu residents flew to safeguard their identity and culture. A number of temples were destroyed during this period since the Portuguese Catholic rulers were afraid Hindu rituals and customs would creep in to everyday life of the newly converts.
Nonetheless, some of the ancient and most prominent Hindu temples of Goa escaped the wrath and stands in all their glory even till today. For example the Shri Mangueshi temple of Ponda which is said to be owned by the eminent family of Lata Mangeshkar, India's music maestro of all time. The seven story lamp tower of the temple is a unique feature rarely found in the region. The stone pillared Shanta Durga temple of Ponda is another old temple from goa dating back to eighteenth century. This features seldom found Indo-Portuguese architecture reflected through its pyramid-shaped 'shikaras' and roman-arched windows. Do check out the golden palanquins on the temple premises.
Also check out Kamakshi Temple (Ponda) famous for Buddhist tower like shrine, Saptakoteshwar temple (Bicholim) famed for European style mandap and hanging ornate chandeliers, Mahadev temple of Surla dating back to 12th century Kadamba dynasty etc.
Also read: Bonedi Barir Durgapuja in Kolkata!
Local Markets in Goa!
The farmer's market of any area always runs on heavy cultural nuances of the locality! In Goa, you might find the weekend flea markets selling second hand tourist stuff and silver trinkets near Anjuna and Baga. Many would argue these are just tourist traps which originated from the days of hippie trail influx in Goa. In 70s India, hardly a commoner would have access to a fancy radiogram or a binocular. But it was possible to buy second hand products stemming out of the consumerist West while traveling in Goa!
Anyway, for an authentic market experience, head to the rural hinterlands of Goa. The somber mornings of rural Goa gets startled with the Poi seller cycling around the narrow roads. The small makeshift markets bring out the freshest produce of the farm. It is by sheer luck you will encounter one such market unless a local is guiding you. To play it safe, head straight to the Mapusa market though!
On every Friday, Mapusa becomes an iconic market selling the best of homemade Chroizo (homemade pork sausages) and Bibinka (coconut based cake). Order a peg of whisky as you wait out the crowd from the nearby bar The Pub and in the evening make way to Alankar movie Theatre, Goa's answer to Chandni Chowk to eat the best of street food in Goa! For a cultural traveler in Goa, Mapusa will invariably rank very high.
For a fish market enthusiast, Mapusa, Chapora and Margao are the best destinations at the early hours of the day!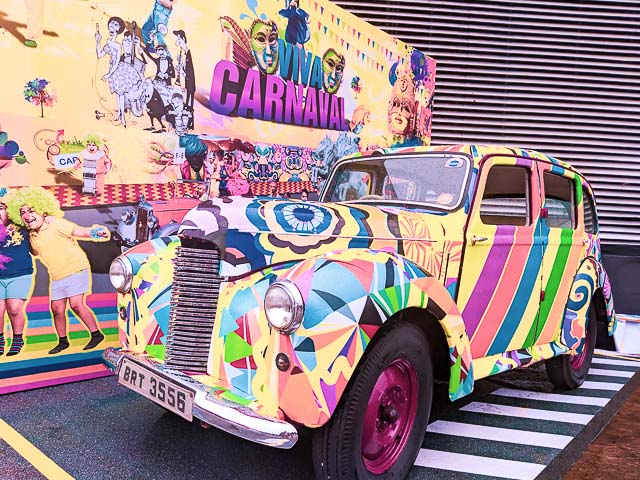 Festivals of Goa!
Like every other Indian state, Goa celebrates many festivals originating from various communities. Everyone is aware of the beautiful Christmas celebration in Goa which gets manifolded with increased tourism activities during the last week of December. You may also choose to witness Narkasura, a festival of burning Ravan edify following the Diwali celebrations! The Carnival in Goa is a colourful spring festival that follows procession and marches in various costumes, a lot like Mardi Gras in the west! The boat festival and the well festivals are few more festivals of Goa that traces back origin in specific communities and are celebrated in a very localized manner!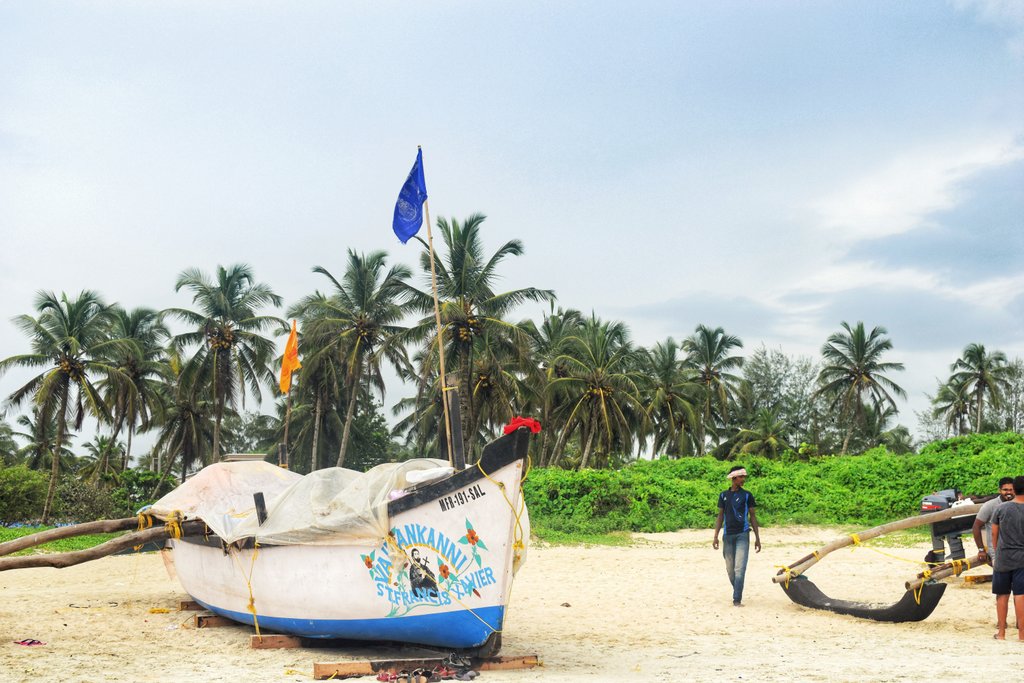 Also read: Most beautiful destinations in Karnataka!
Boat ride in Goa
Not many know but there are various ways to romance Goa's waterborne social structure! You may be in the mood of splurge and indulge in a few nights stay at one of the bespoke houseboats! The houseboats in Goa stay afloat at few of her countless creeks and mouth of west running rivers. You may also rent a kayak and explore the mangrove forests of Goa, or just explore the dense forests by peddling and marveling at the rich presence of the avian species, especially at Divar island which houses Dr Salim Ali Bird Sanctuary at one place.
The Mangrove tours in Goa ideally lasts for a couple of hours, before sundown and introduces you to a rich flora and fauna selection of the region.
Few of the boats venture into the deep sea. Sometimes, they will take you along for a small fee. You may hop onto the fishing boats if you can endure the strong stench, and can brave a possible encounter with sea snakes! In my experience, locals in Goa do not fear the snakes. They hold them by the tail and throw back to the sea. It feels surreal to me till date but that is how Goans love it so be it!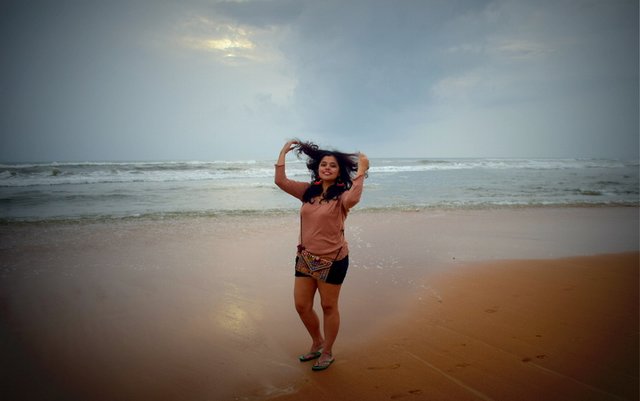 Read More: Complete guide to visit Kargil, offbeat Ladakh!
Once in a while few people lift their eyeballs otherwise glued to the azure sea and find bliss in the silence of palms swaying in gentle breeze, lush green boulevards, green paddy fiends, old houses made of mud and adoring leaf frescos, women walking briskly in a Kunbi printed saree with a loyal bovine following her footsteps. Thus, the real Goa unveils her face, whose charm remains in the rural set up and peaceful life that promises bliss in tranquility. This was indeed an offbeat face of Goa, befitting the discerning tourist who seek the soul of a destination. Goa awaits you with all her lesser known cultural jewels!
---
This post may contain affiliate links. Please read the disclosure post. If you have liked the article, you may support it by buying using these links without any extra cost to you.
Let's stay connected on Facebook, Instagram, Twitter! You may also consider joining my mailing list. I send travel and photography related emails only once a month!