Asia, my home continent. More than 48 countries. 50 million years of age. Rich in every kind of natural resources, from dollar-pinning petroleum to elusive Bengal tigers and one horned rhino, from rice baskets to Mount Everest! From Russia to Maldives, world's largest and smallest countries respectively. And Afghanistan. And Syria.
Ever counted the olden day voyages that tried to cross the cape of good hope to reach the Indian peninsula? They had a reason, of course!
Here is an ode to the overwhelming continent from the indoors of my lock-down house! I cannot wait to go and see you, explore you more!
Also read: The best Sunsets and sunrises of the year 2018.
Goa: India's Beach Capital
The Baga beach in Goa is one of the largest golden sandy beaches of the world. Home to multiple vars, shacks, water sports activities and more, Baga beach boasts of an incredible number of footfall.
I usually stir away from Baga because I am a bit apprehensive about that big a crowd. But if this is your first time in Goa, you can give Baga one evening. The Sunsets are breathtaking, even on a cloudy day.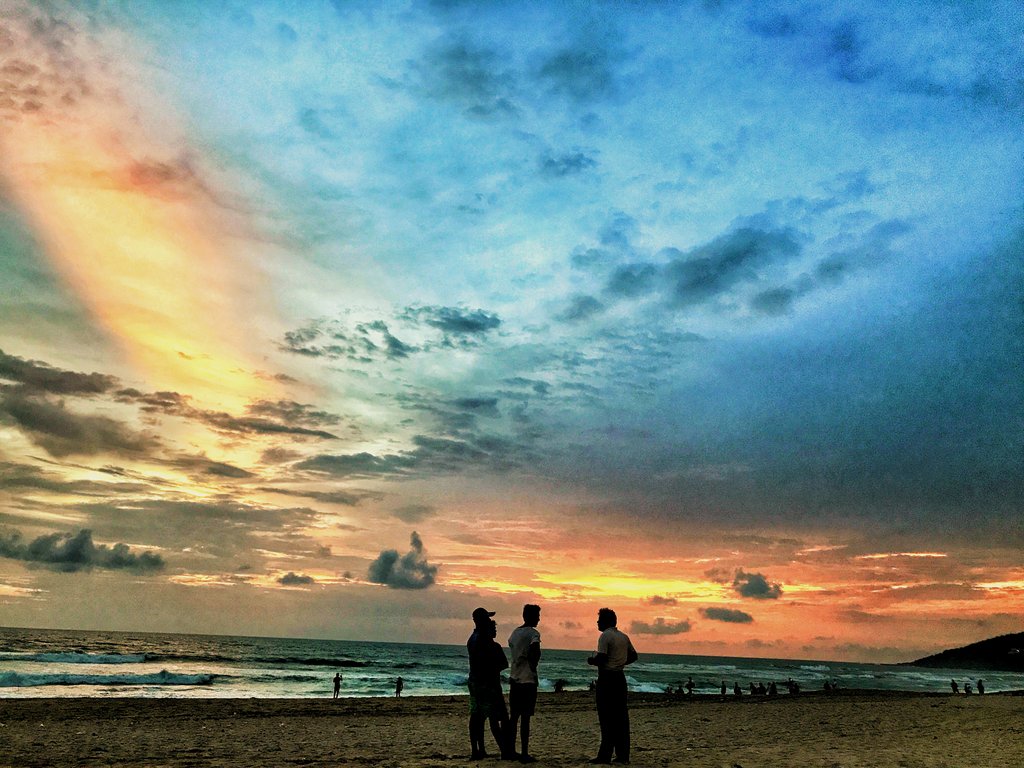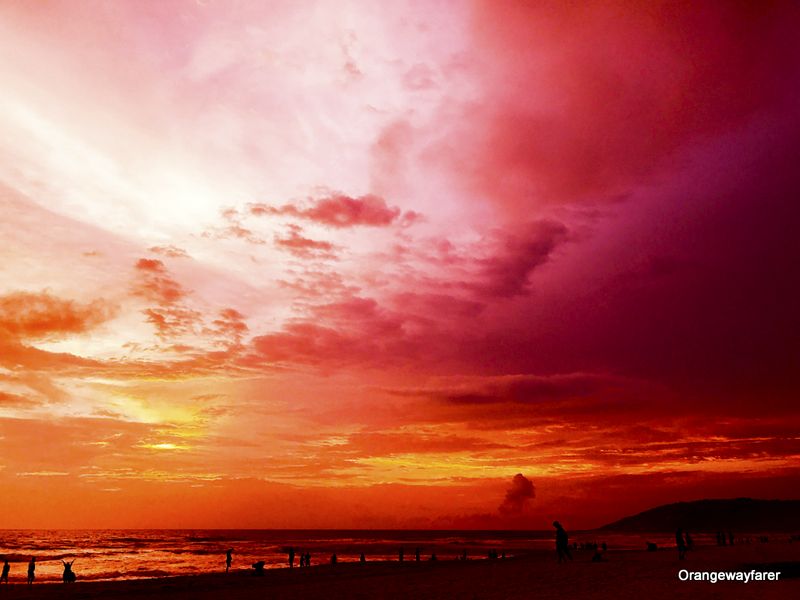 On the north of Goa, I stayed at the Yab Yum Beach Resort once. It was during the aftermath of Cyclone Kyarr. It was a scintillating experience in short. Ashwem is known to be a white sandy sprawling beach, home to surfers. However the evening I was there, the sea swelled up and waves were all muddy as an aftereffect of cyclonic storm.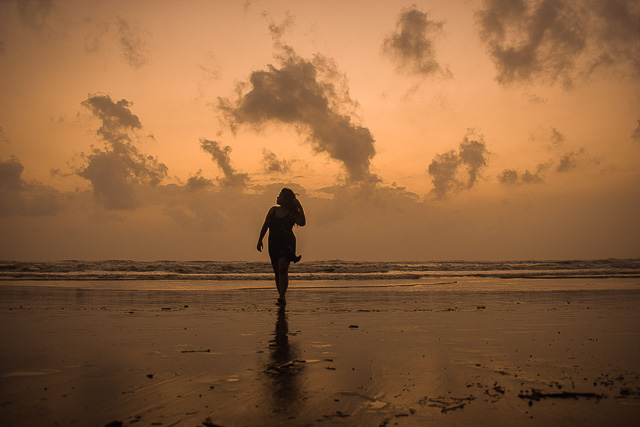 Candolim and Anjuna are two other beaches where beautiful sunsets take place in Goa! In south of Goa, try to stay close to Patnem beach.
Also read: Offbeat tourist attractions in Goa
Langkawi: Crown Jewel of Malay Peninsula
We wanted to enjoy a relaxing holiday in Langkawi, by the banks of Andaman Sea. The dutyfree island of Malay peninsula welcomed us with genial greetings!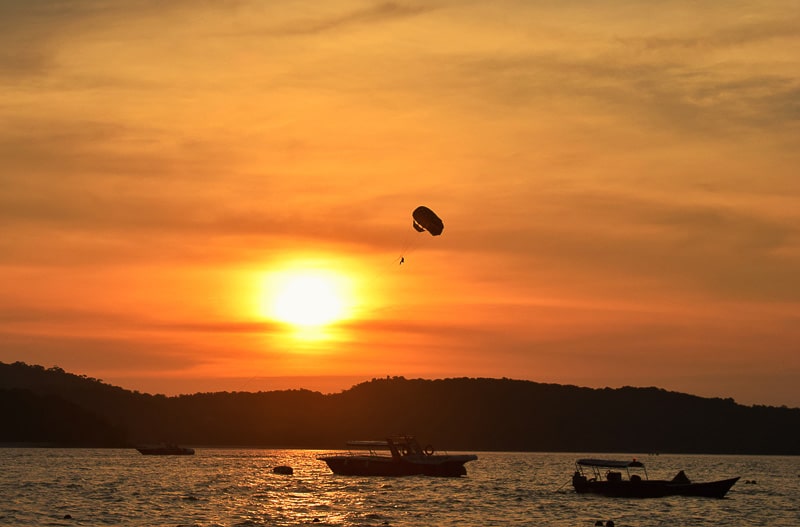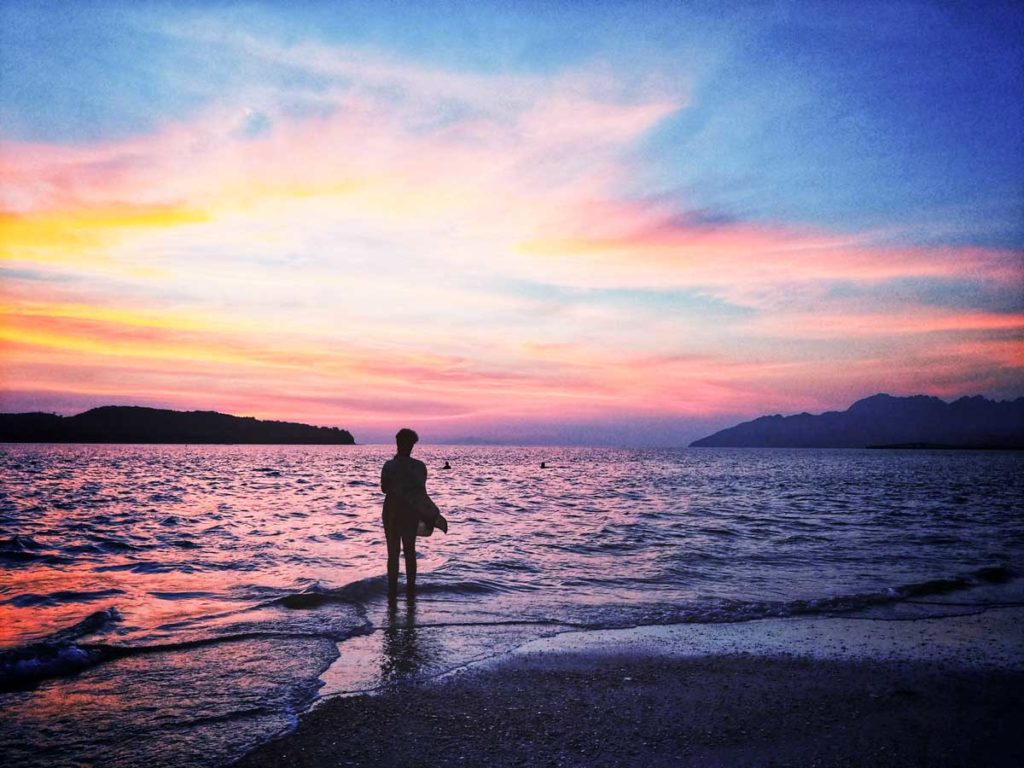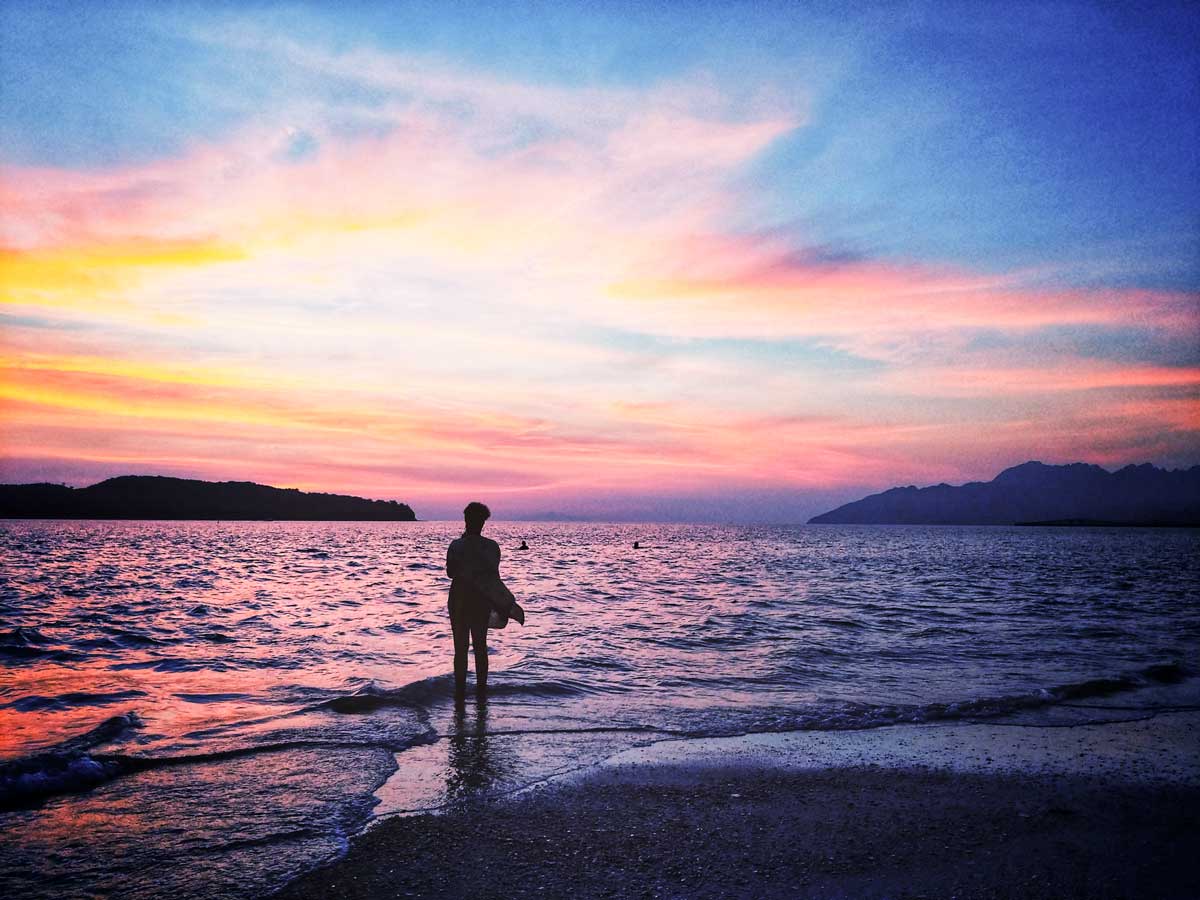 Pantai Cenag is famous for breathtaking sunset colors. However the beach is crowded and majorly used for water sport activities.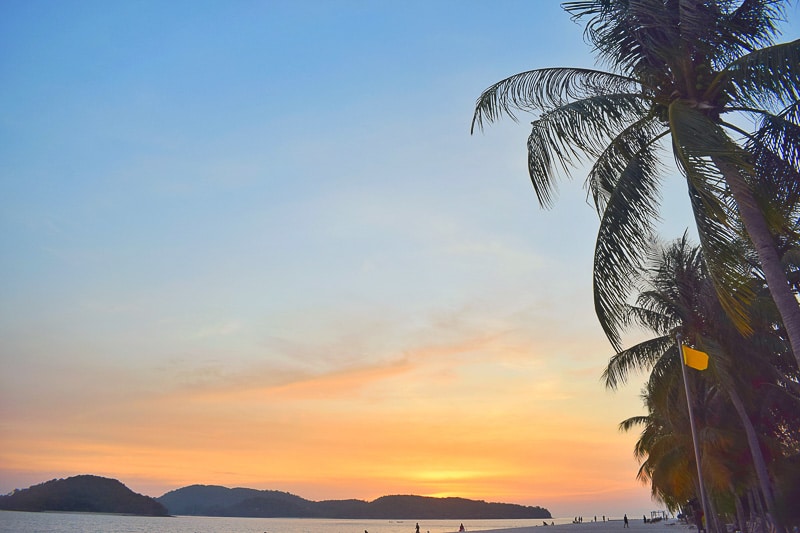 Also read: Langkawi or Phuket – finding an answer to the eternal debate!
Railay: Mesmerizing Sunsets from Thailand!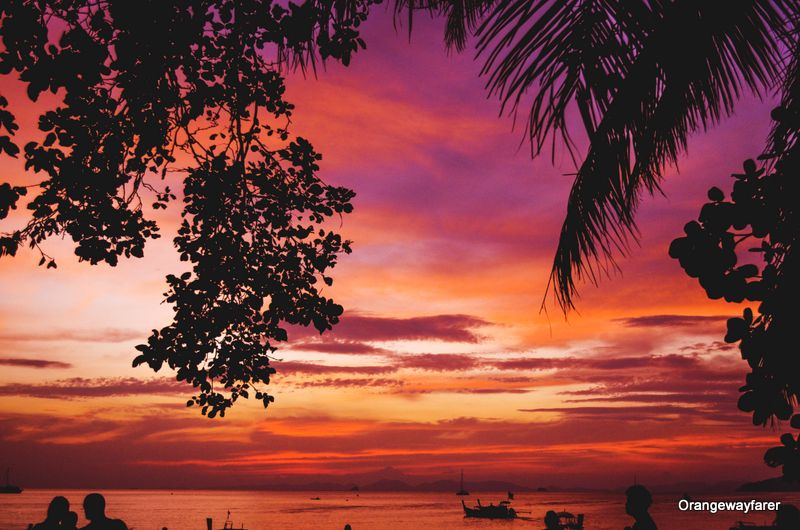 Railay is my most favorite island paradise in Thailand. In fact, I liked it more than Phi Phi islands which was overrun with tourists. We reached Railay, a quick 15 minutes boat trip from the Ao Nang pier of Krabi island. Long tail boats set sail on the sea, with a blazing sun at the background. On a clear sky day, Railay stages astonishing sunset canvas. It is in my honest opinion is a totally "Must do" thing in Thailand!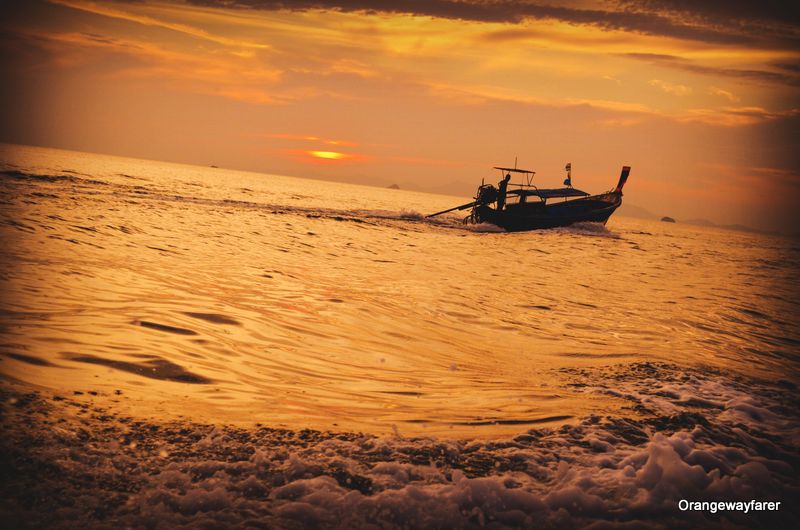 Also read: The most scenic beaches of Thailand!
Koh Yao Yai: The Twin islands of Thailand!
These twin islands of Koh Yao Yai and Koh Yao Noi are known to only savvy travelers. We stayed at the Santhia Resort at Koh Yao Yoi and it had a beautiful infinity pool! Sunsets at this resors were beyond amazing!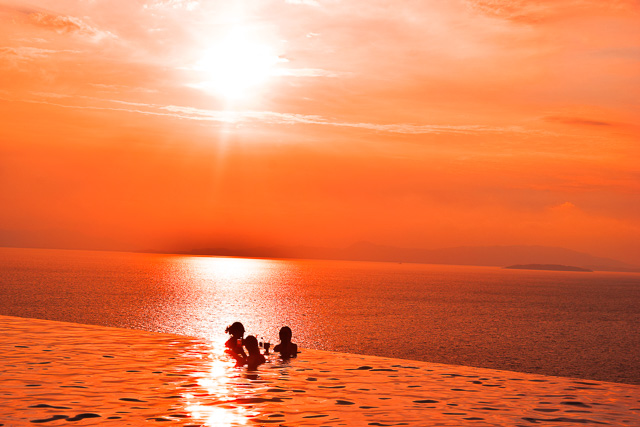 Phuket, Thailand
I debated if I would include Phuket in this list. In Phuket, I felt in love with the Old Town Phuket and my love affair ended when I left the realm of that area.
However, on the last day on my recent trip to Thailand, Phuket was gorgeous. I witnessed this sunset from Laguna beach and was taken aback!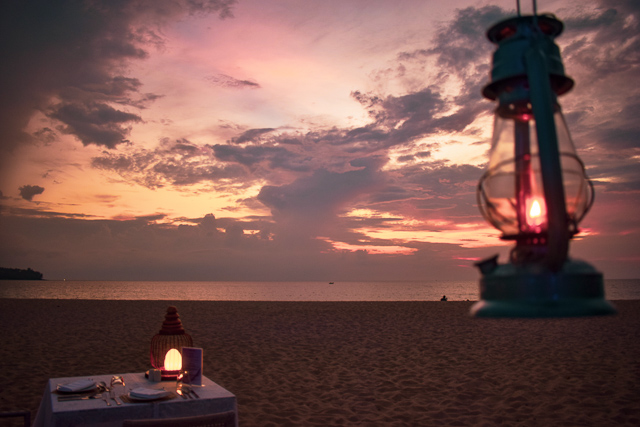 Mirissa, Sri Lanka
The Koggala beach at Sri Lanka is famous for stilt fishermen, especially during Sunset. This is a great photo opportunity however much commercialized. A lot like the Intha fishermen of the Inle lake in Myanmar.

Chinese Fishing Nets, Kochi
These age-old traditional Chinese fishing nets in Kochi also call for a beautiful sunset picture! While traveling in Kerala, you need to keep an evening reserved for visiting the Chinese fishnets and follow it up with a dinner spread at the Fort Kochi!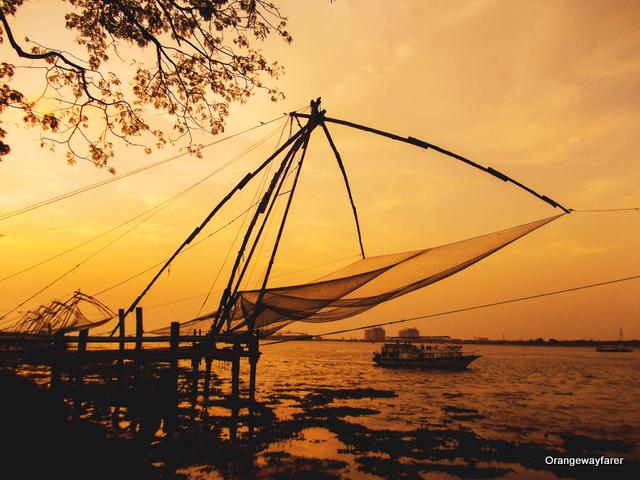 Shillong, India
The sky walk on top of the Don Bosco Museum in Shillong, Meghalaya showcases beautiful sunset, caged in patterns! In the week we stayed in Shillong, we witnessed such glorious sunsets plenty of times. The one at Cherrapunji was beautiful too!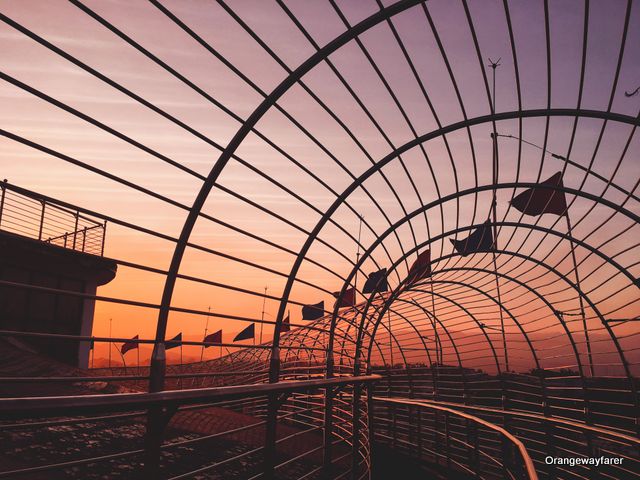 Sapa, Vietnam
Vietnam has plethora of stunning destinations. However Sapa remains mostly off the most frequented touristy trail.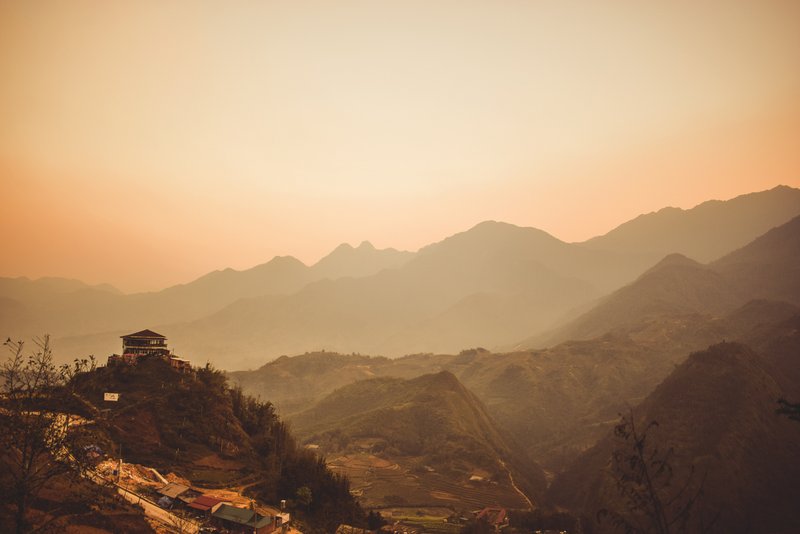 Bramhapurta River, Assam, India
We stopped briefly on our way to Tawang from Guwahati. The river Bramhaputra was flowing in all his magnificent force. It was the border of Assam and Arunachal Pradesh, from where the high range of Himalayan mountains would start! The Sun painted the sky red before setting at the west. Even in Tawang, we were en route Bum La and witnessed a magnificent sunset there!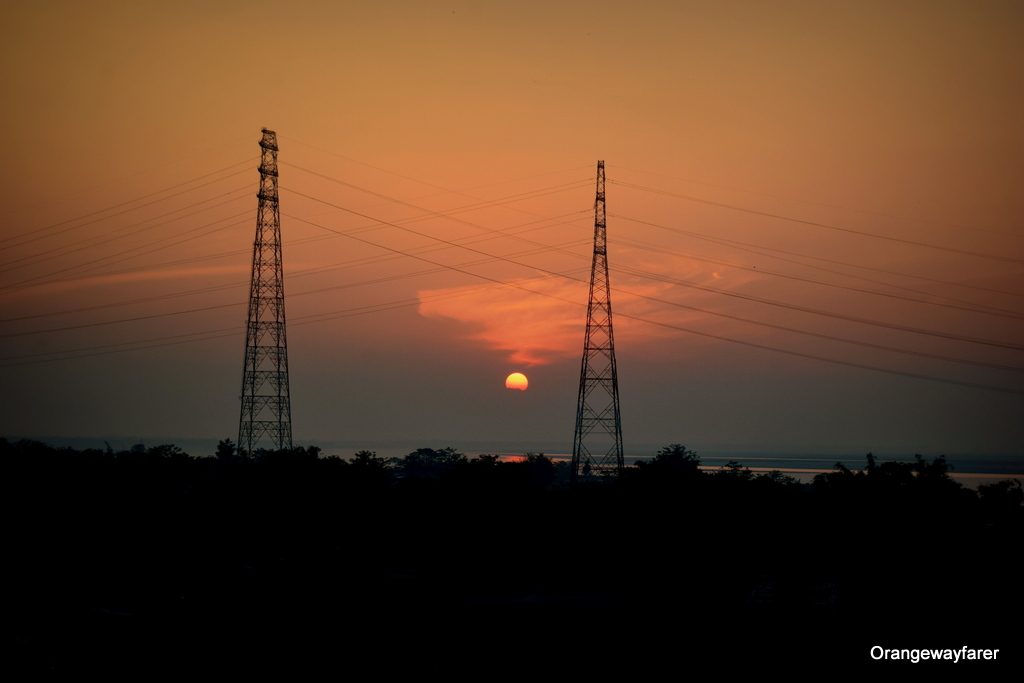 Also read: 6 reasons why you must visit the North east of India!
Pin it for later!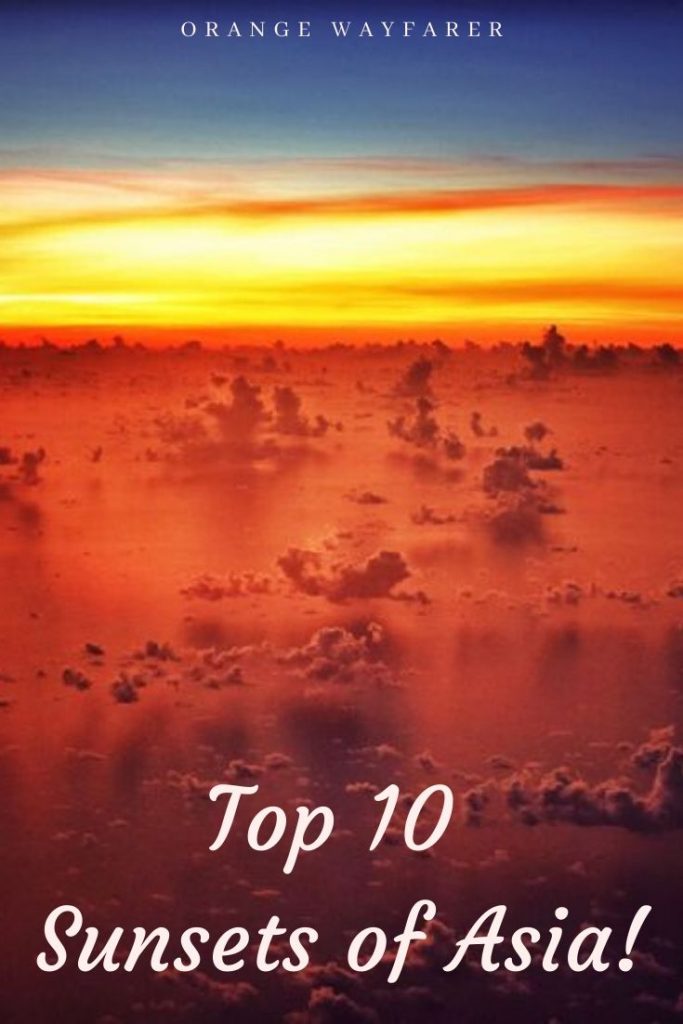 This post may contain affiliate links. Please read the disclosure post. If you have liked the article, you may support it by buying using these links without any extra cost to you.
Let's stay connected on Facebook, Instagram, Twitter! You may also consider joining my mailing list. I send travel and photography related emails only once a month!