Visual stories from Sikkim presented with 25 pictures, the most beautiful state from Northeast of India!
We visited Sikkim in December after unlock happened in India! It was a two long week trip in Sikkim. The itinerary was handpicked to suit what we sought, a bit of urban life with amazing food culture (read Gangtok), astounding scenic beauty from nature (think Gangtok) or the magical realism of Sleeping Buddha range that feels within reach from Pelling! Sikkim is breathtakingly beautiful!
I collected only 20 pictures from the long trip in Sikkim. It was hard but I tried to showcase the best and culturally evocative pictures from Sikkim in this photoblog!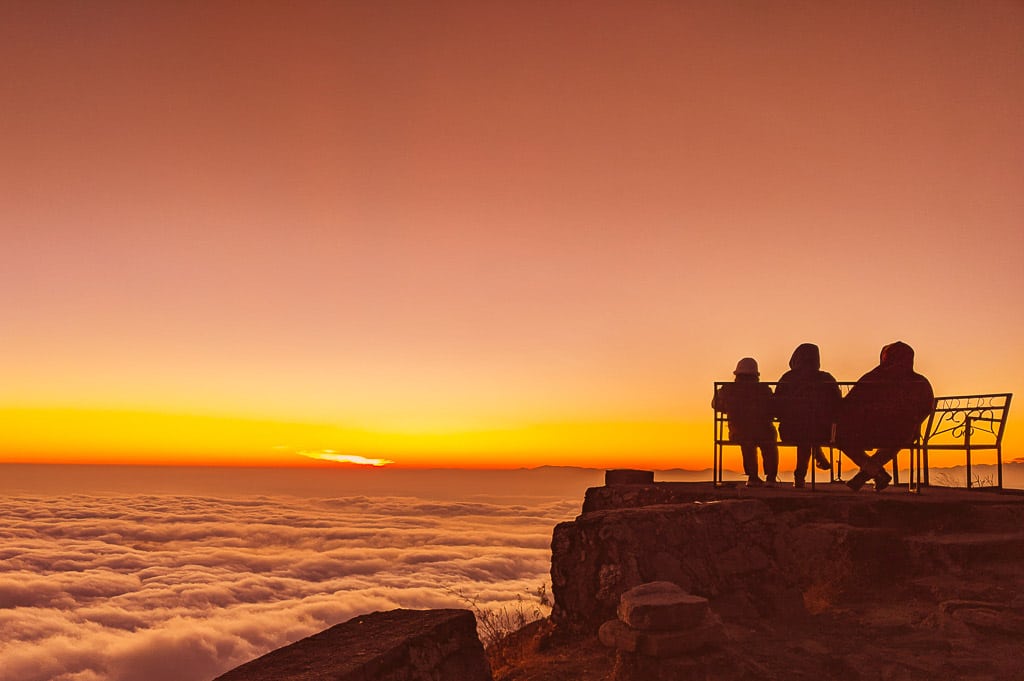 Three tourists sit at the resting bench at Thambi view point while an ethereal sunset takes place. I met them again through Instagram, a virtual world after I returned and they were happy with this picture too! Sunsets look like this from 13000 feet!
Also read: A complete guide to traveling in Tawang, Arunachal Pradesh!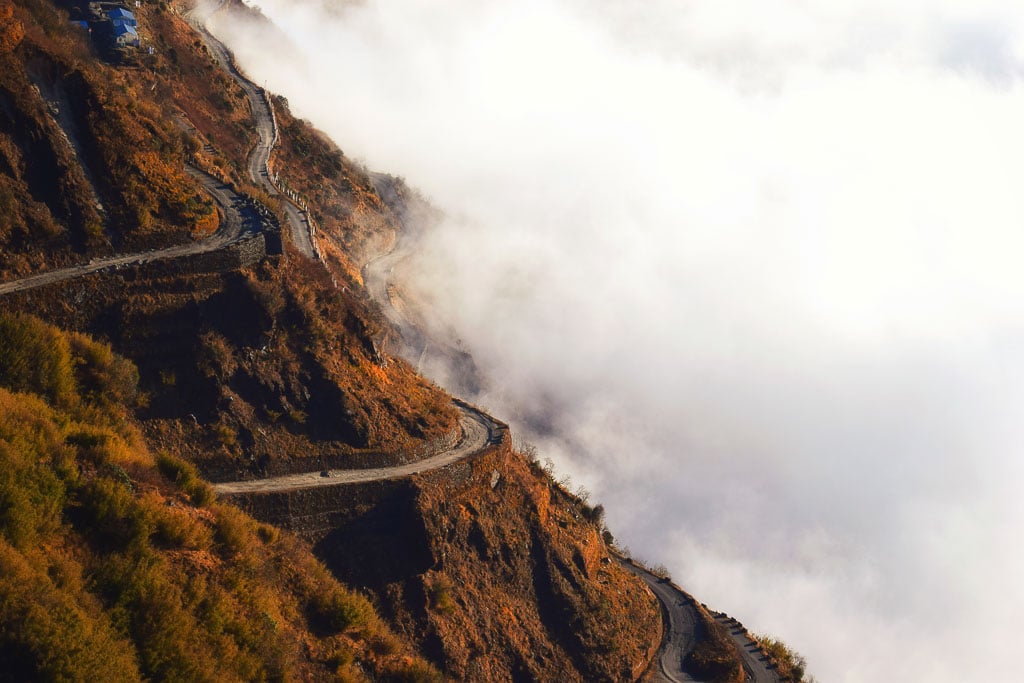 A part of winding old silk route that harbors Zuluk at the turn of the road. The Silk Route is the same that stretch between South east Asia and Central Asia.
Also read: Traveling to North Goa in three days!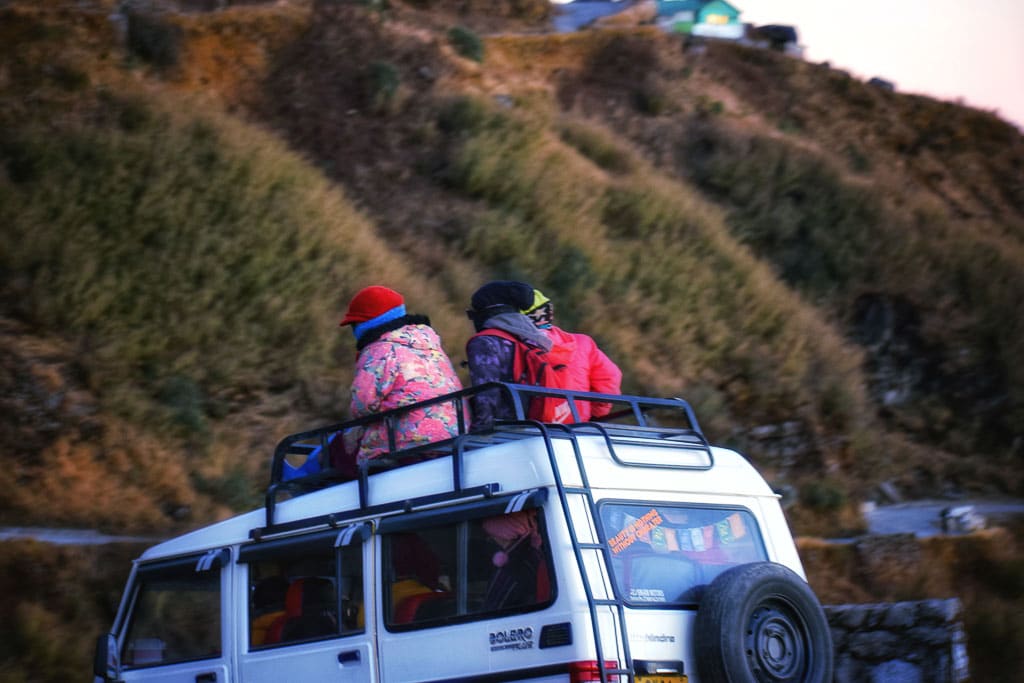 Three local men sit on top of a tourist vehicle and head towards Padamchen or further south from Thambi View point. Local transport is a rare privilege in this part of the world and mostly people are happy to accommodate for another Homo Sapience.
Also read: Complete Guide to Visiting the Ruins of Hampi!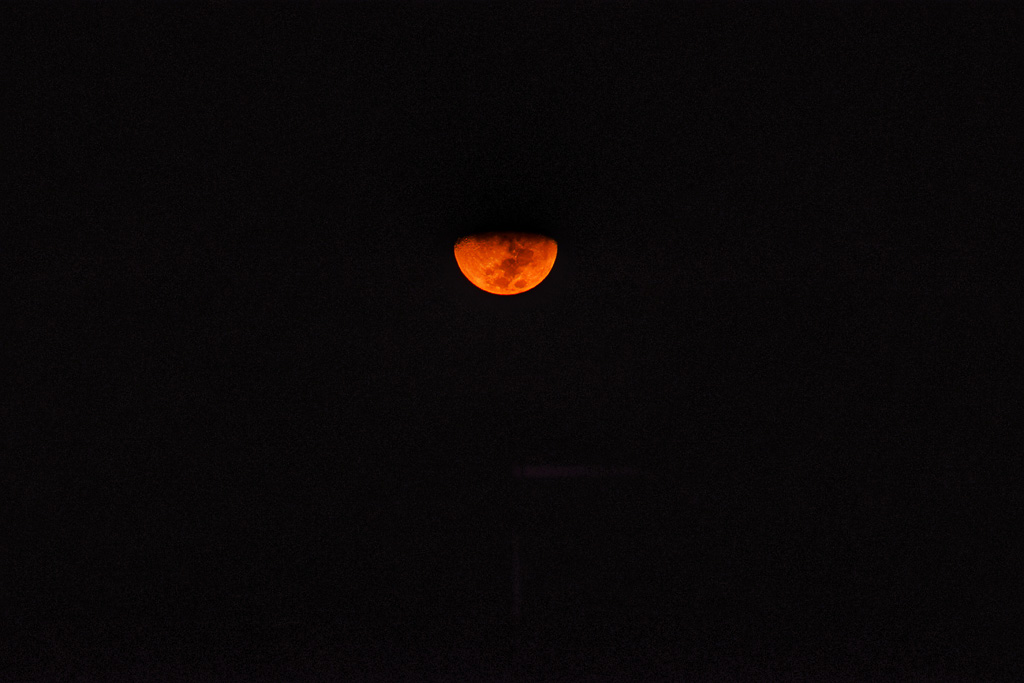 The half moon. I clicked this at 3 pm from Zuluk. It felt like the moon had come to greet us near the window. never saw moon this close ever in my life. One of the many surprises Sikkim had in store for us!
Also read: 50+ Beautiful Pictures from Kolkata Durgapuja!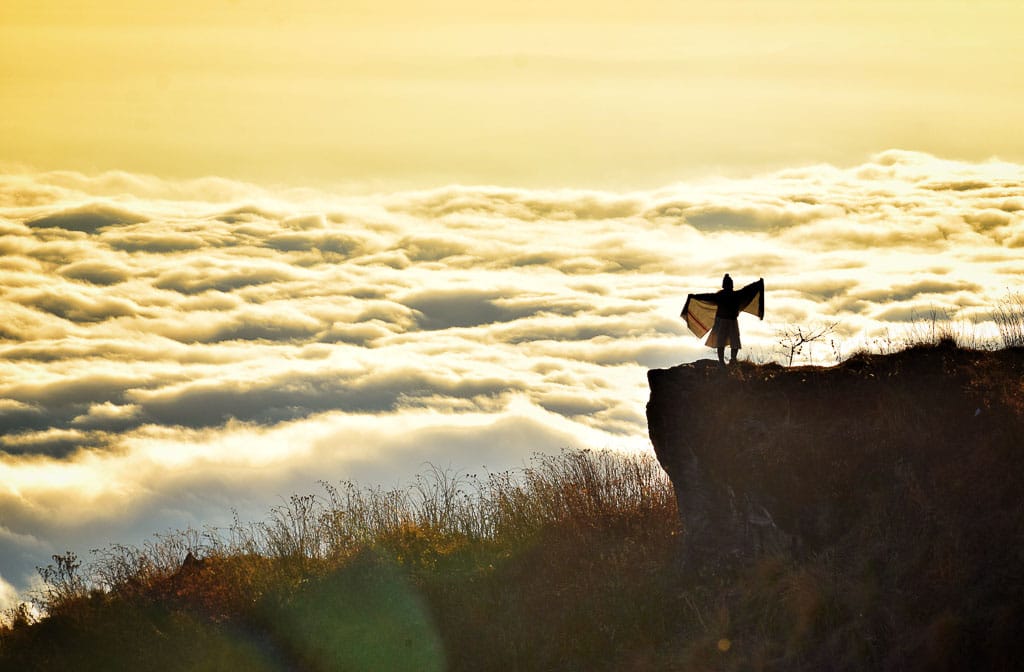 I can fly fly fly! I clicked this beautiful picture standing at an edge. This was a few km ahead of Thambi view point. It was an easy descend and no athletic skill was required to reach here. It was completely safe!
Also read: Things to know before visiting Darjeeling!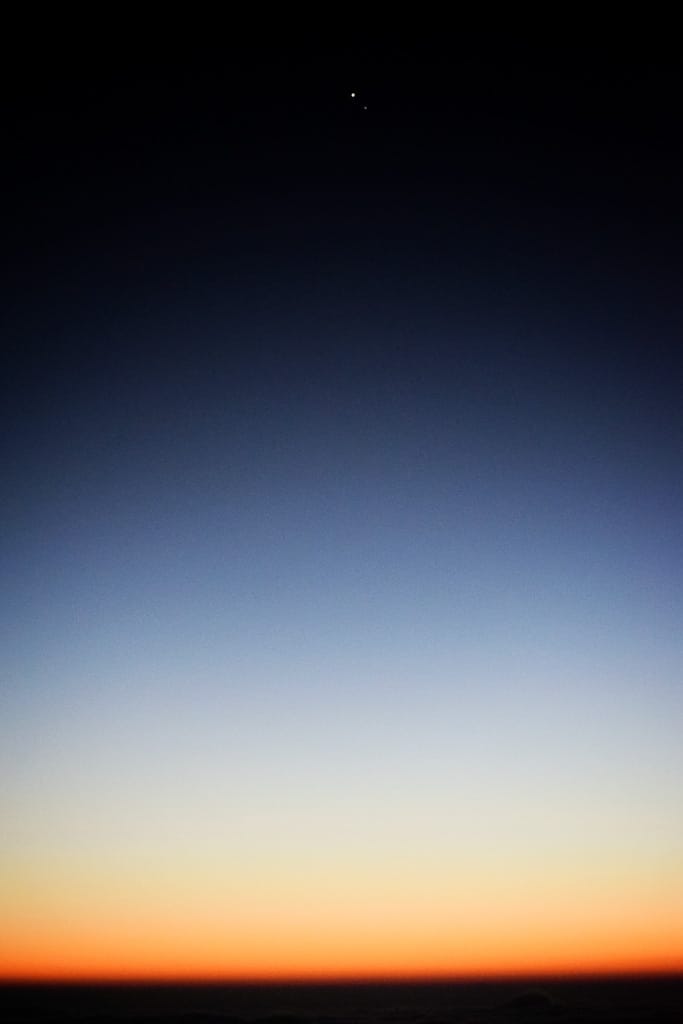 The Great Conjunction of Jupiter and Saturn that we witnessed from Thambi view point, Sikkim! We could not spot this from the plains of Kolkata or Bangalore. This is a rare event, and humans get to witness this once in every 300 years!
Also read: 20 astounding pictures from Tawang, tucked at India's northeast frontier!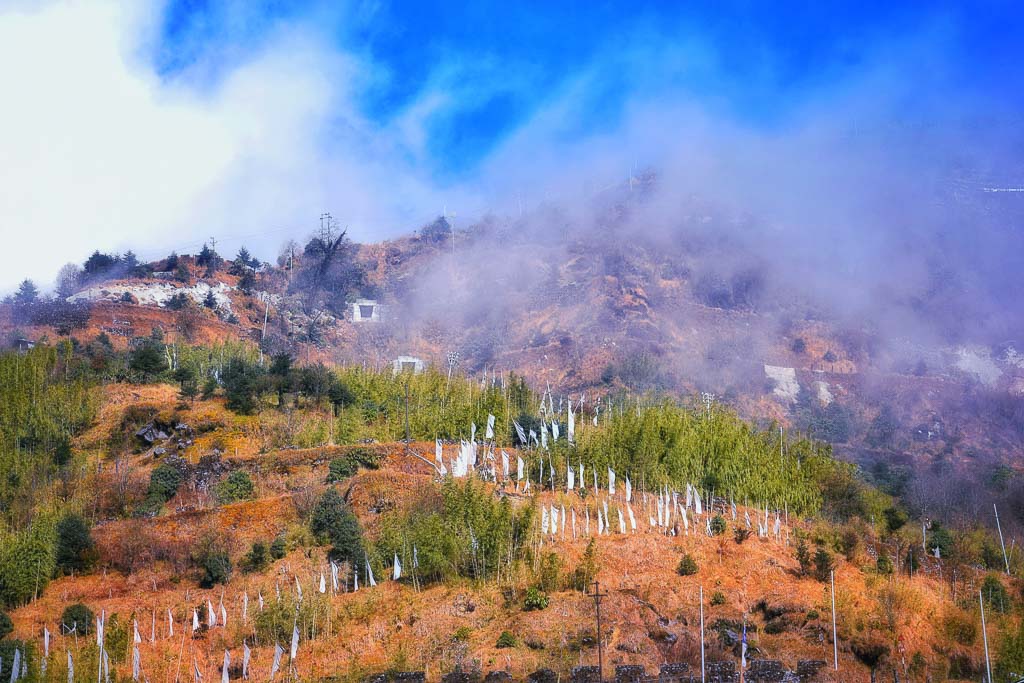 The white flags of Sikkim. The mountains of Himalaya are often adorned with colorful Buddhist flags. However, the white elongated flags of Sikkim are distinct to the land and looks beautiful from a distance!
The beautiful Mall road of Gangtok! This is a drone shot! You can also see Mount Kanchenjunga at a distance. Usually, November and December are suitable months to view Kanchenjunga.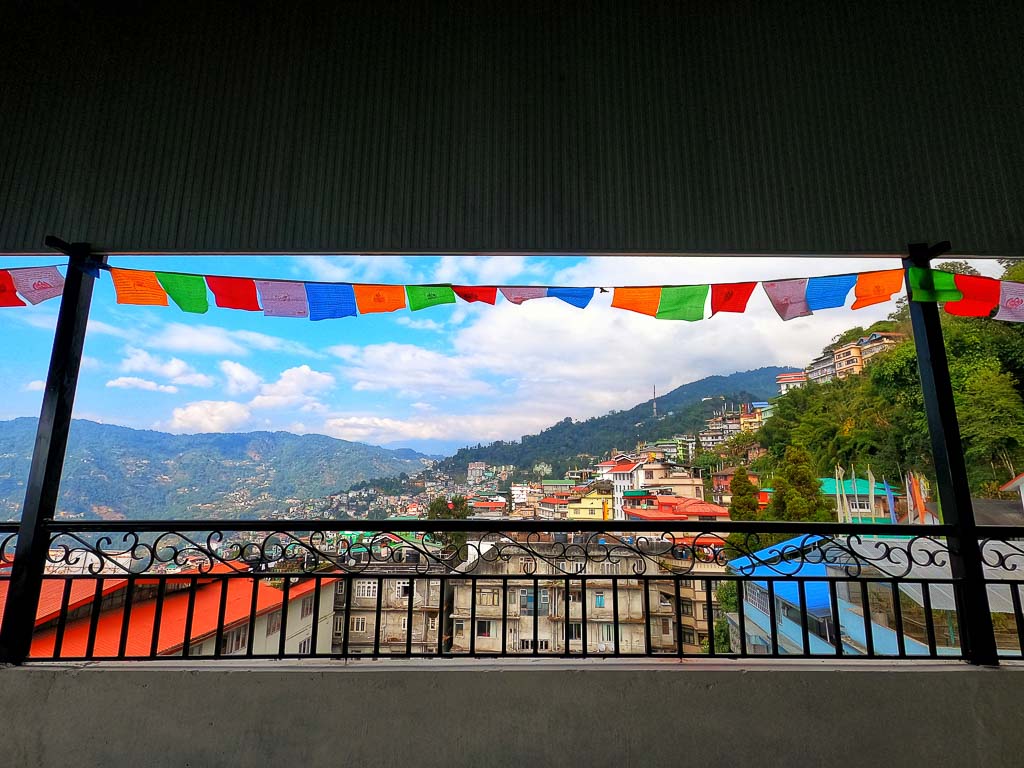 The sprawling city of Gangtok, framed through the flags and warmth of a hotel.
Also read: 20+ beautiful destinations to visit in West Bengal for the first time visitor!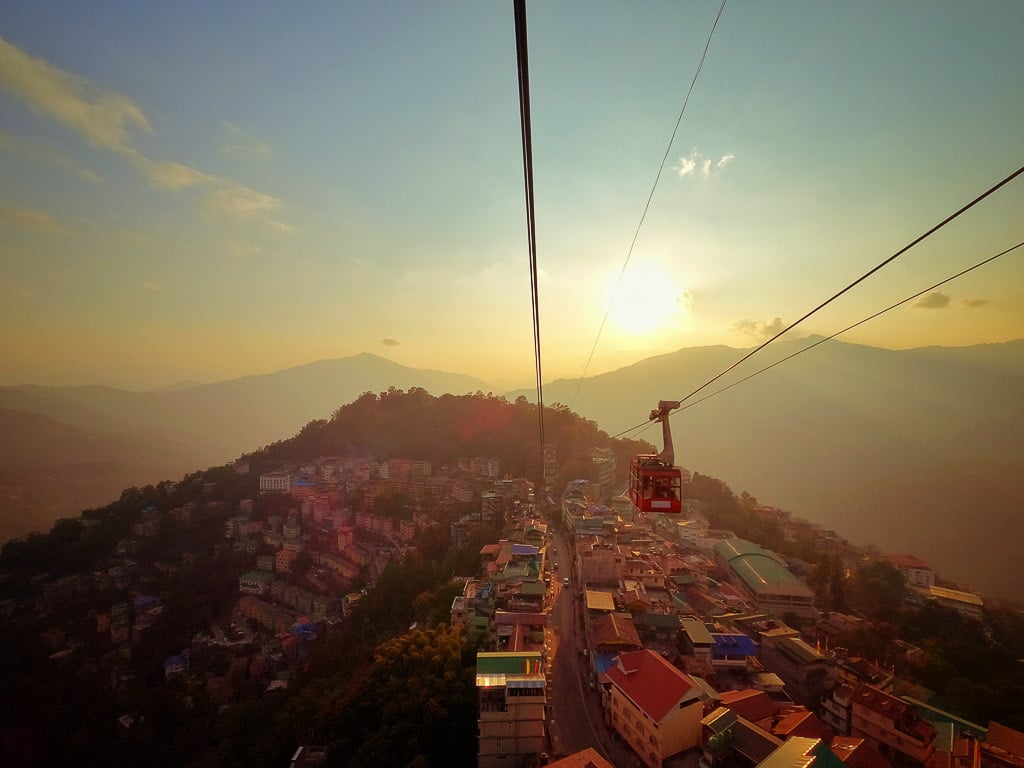 One of the must do activity in Gangtok is to take a Cable Car ride. I always wanted to take this shot since Irrfan Khan romanced Parvathy Thiruvothu in one of the cabins in the film Qareeb Qareeb Single.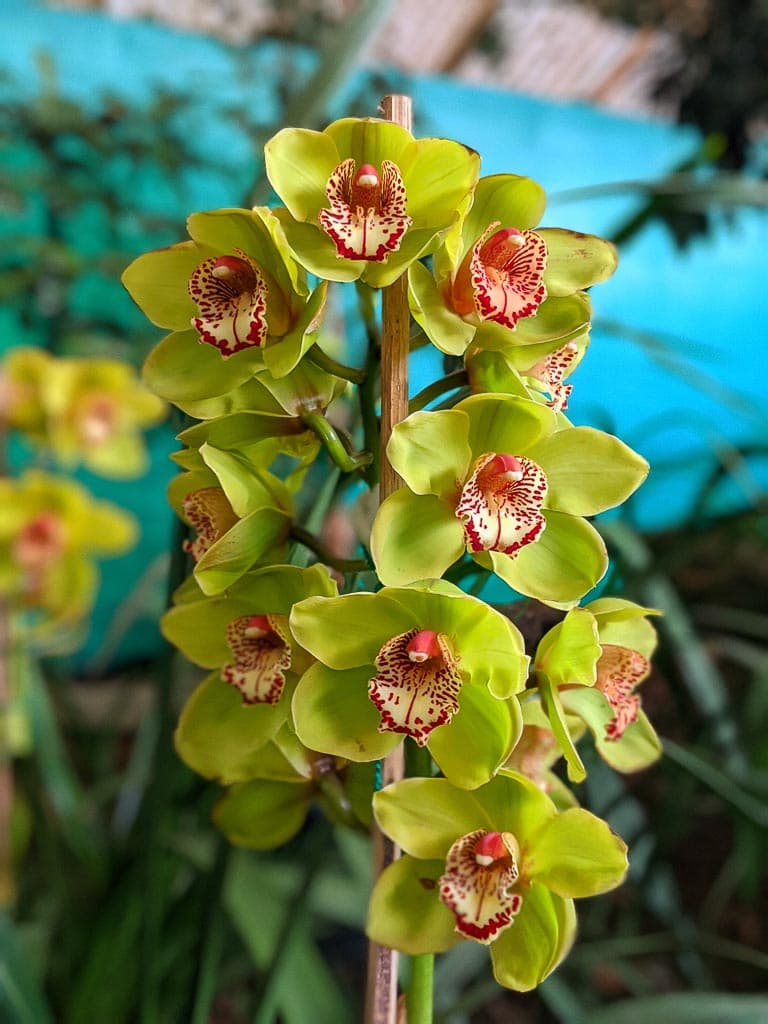 A green orchid! Have you ever seen a green flower buddy?
Also read: Life finds a way in Kargil, the hidden gem from Ladakh!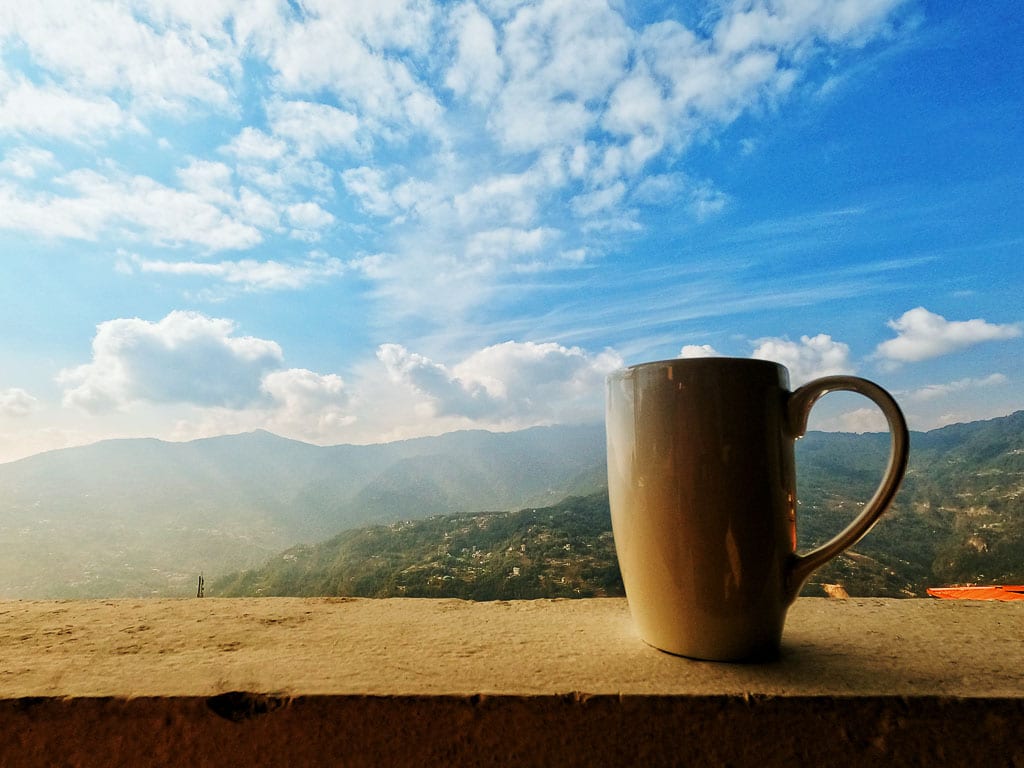 While neighboring Darjeeling is extremely famous for tea, Sikkim's lackluster elixir is great for photoshoot nonetheless!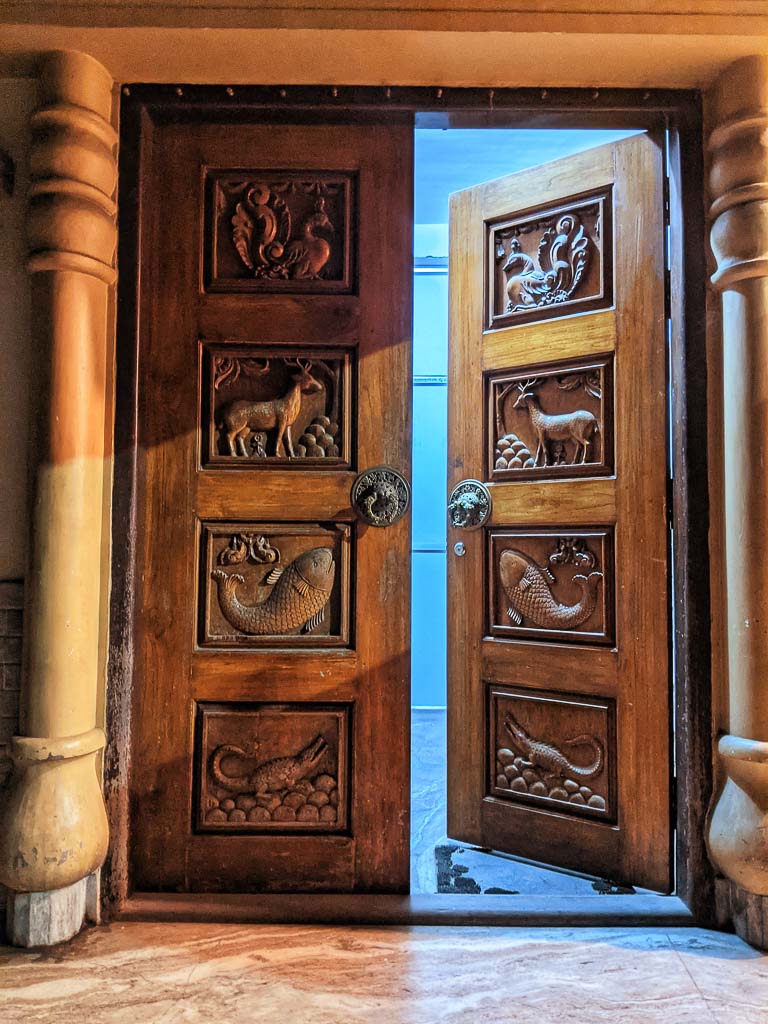 One of the traditional doors of a Sikkimese house. This was not a hotel or a guest house. Look at the detailed wooden panels. I guess these animals portray the mythology associated with many birth of Buddha.
Also read: Doors of Stonetown, Zanzibar, UNESCO world heritage site!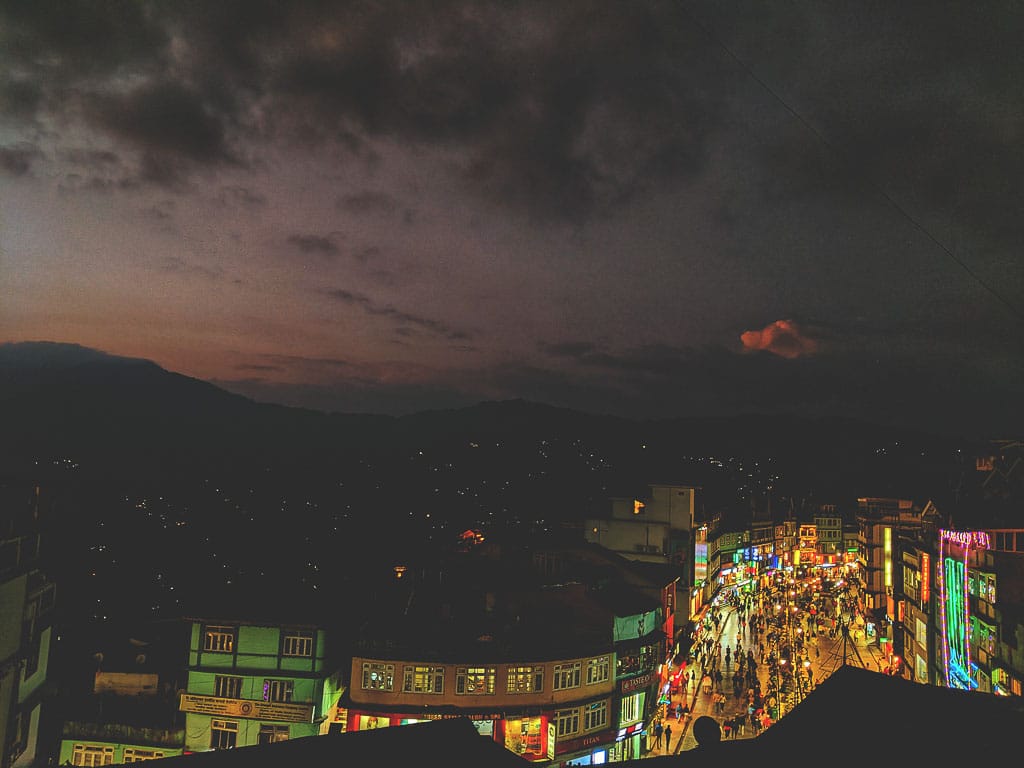 Mall road in all her grandeur at the night fall! Mall road remains grandeur till 10 pm, a lot like our Park Street from Kolkata!
The iconic hanging lamps from Mall road, Gangtok!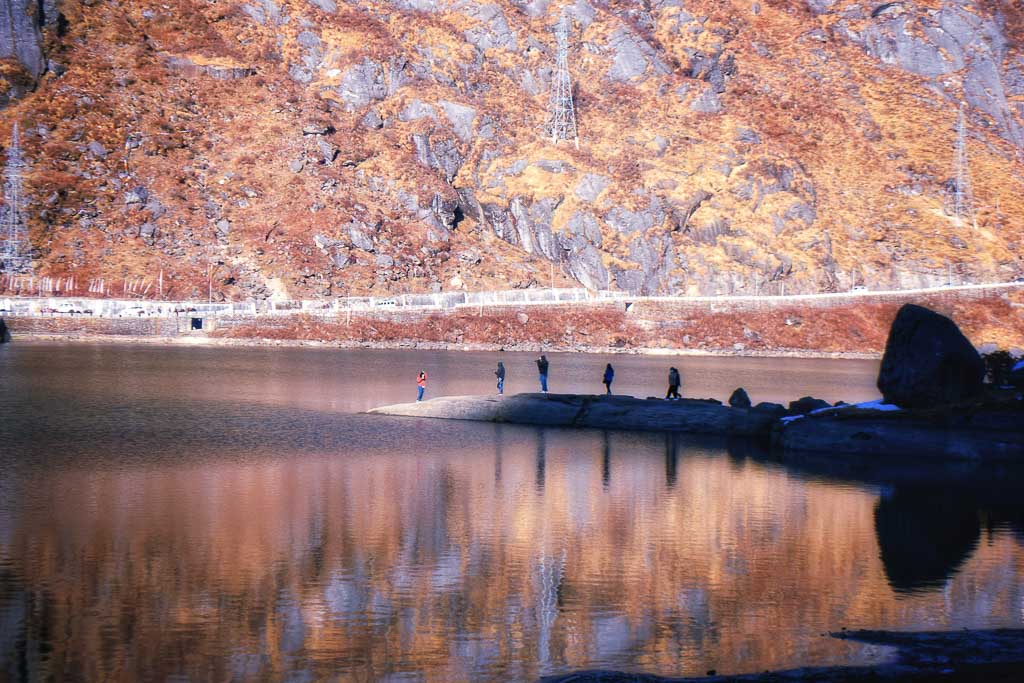 A snapshot from Tsomgo Lake, Gangtok. Cold, height and sacrosanct stature: Nothing could save tourists' favorite Changu lake from the eventual decay inflicted through overtourism.
One of the many glacial lakes at Old Silk route, Sikkim. Usually they are all frozen by the end of December but with global warming raging the polar regions, the fragile ecology of Himalaya is changing too. It is hard to predict what will happen to the climate of the region from a year before.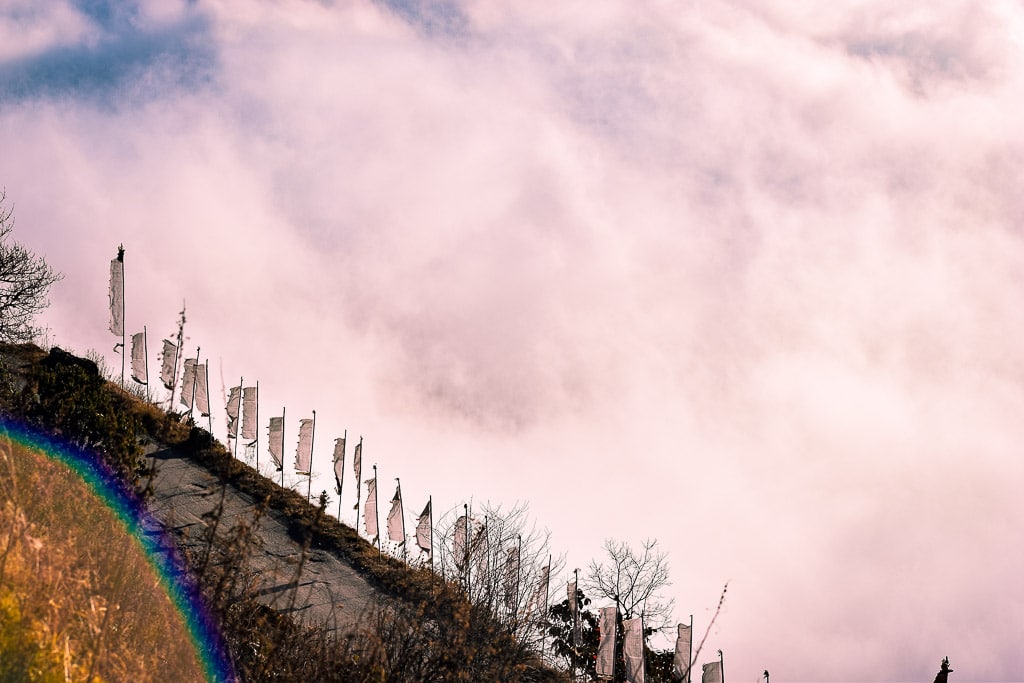 The mystrey of the mist.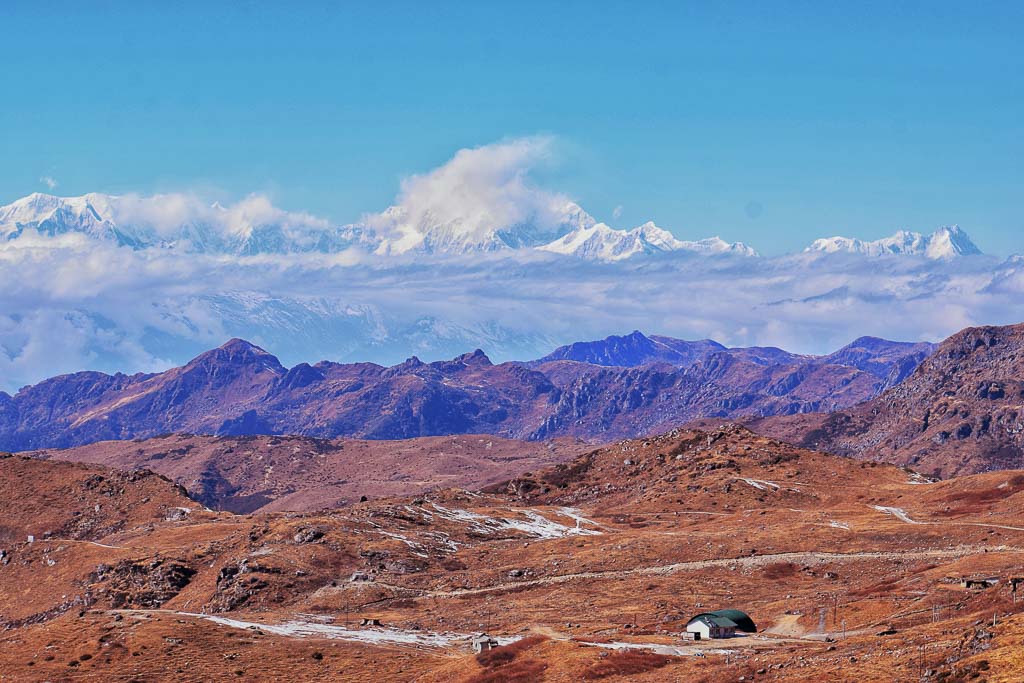 Mount Kanchenjunga at the backdrop. This is close to Nathula Pass, a place where india and China comes face to face with armed forces and tradesmen as well!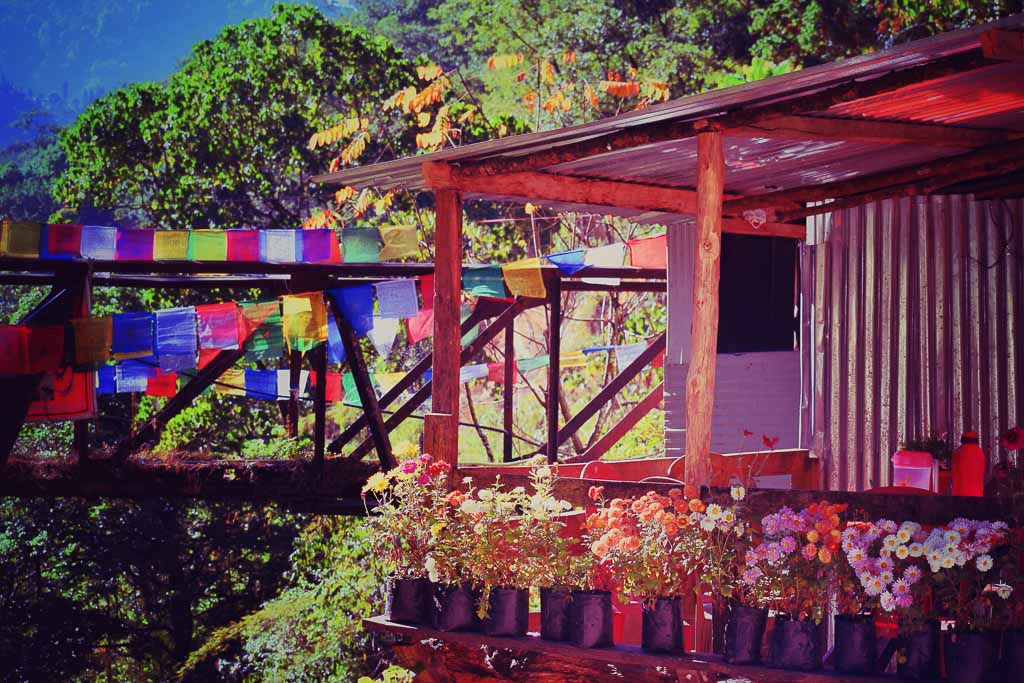 Lower Sikkim inflicts a riot of colour at the most unprecedented places. This is a small roadside tea stall at Aritar!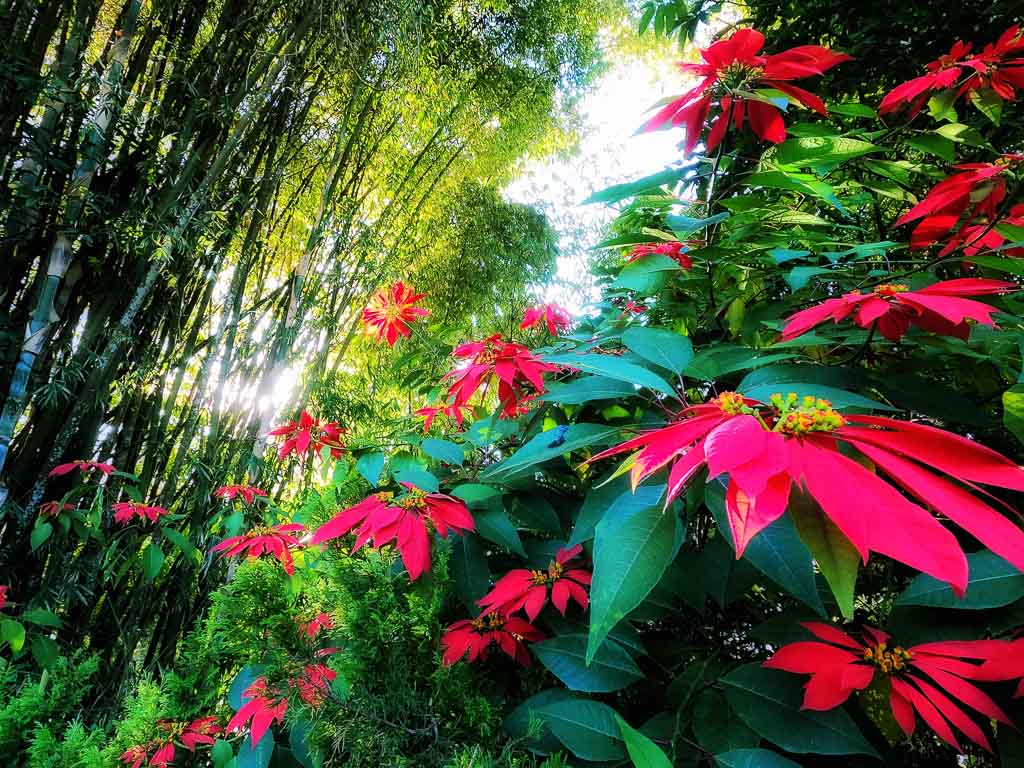 I thought these are rhododendron but the driver told me this is a red leaf tree. I think I saw something similar but with white leaves at Madikeri, Karnataka.
Also read: Ethiopia, the country from the Horn of Africa, like you had never seen before!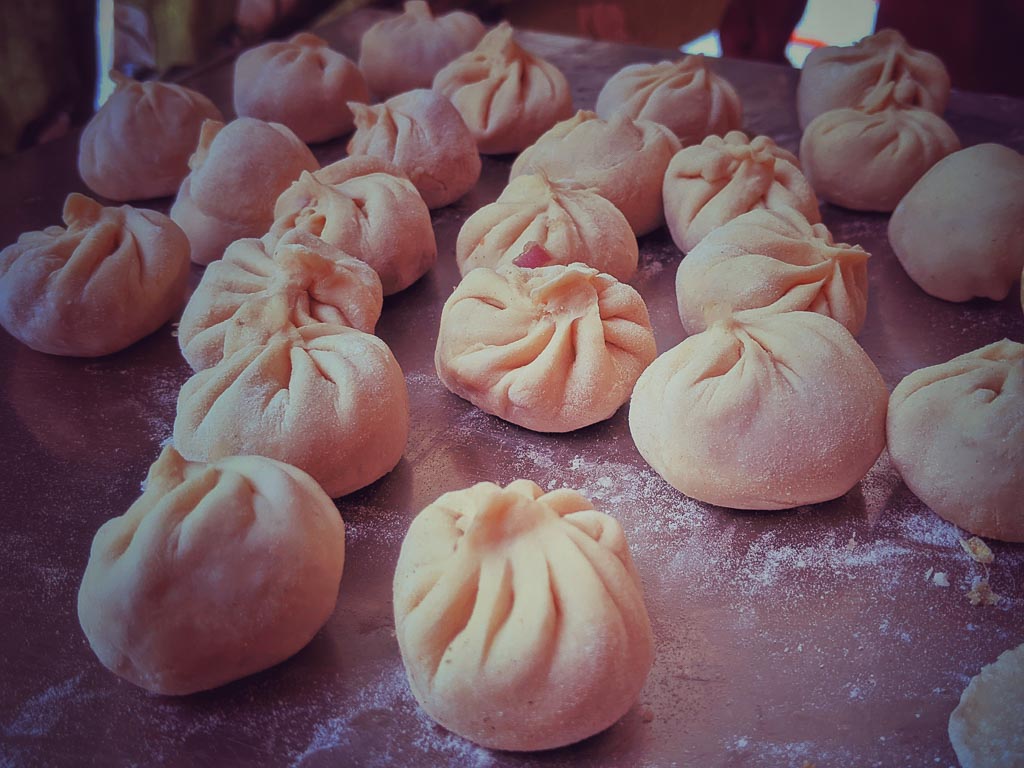 Momo. The staple tourist dish in North Bengal as well as Sikkim. These little dumplings are packed with robust flavorful meat and butter and served with a fiery hot chilli chutney!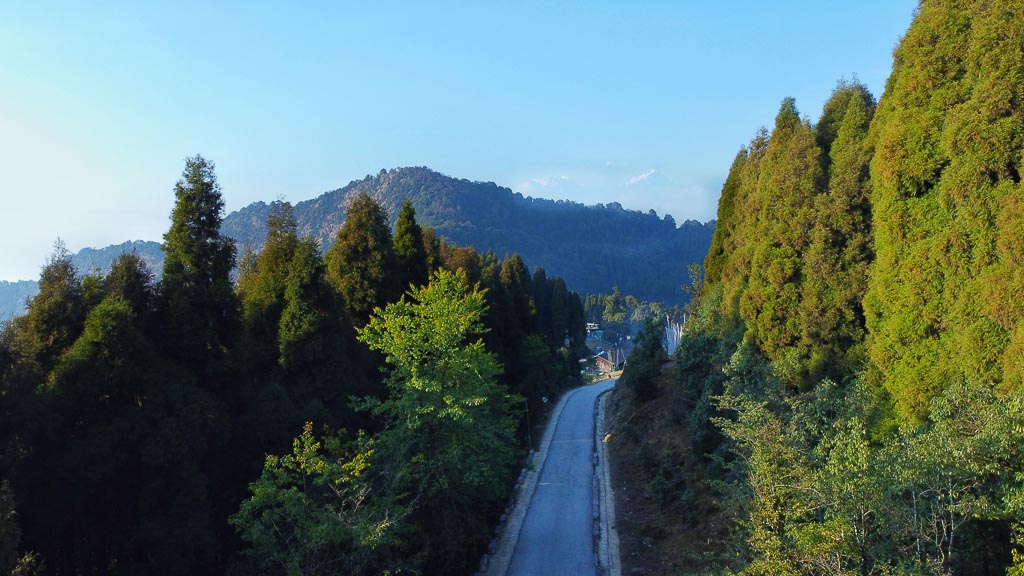 A drone shot taken near the Temi Tea garden as Mount Kanchenjunga stands at a distance.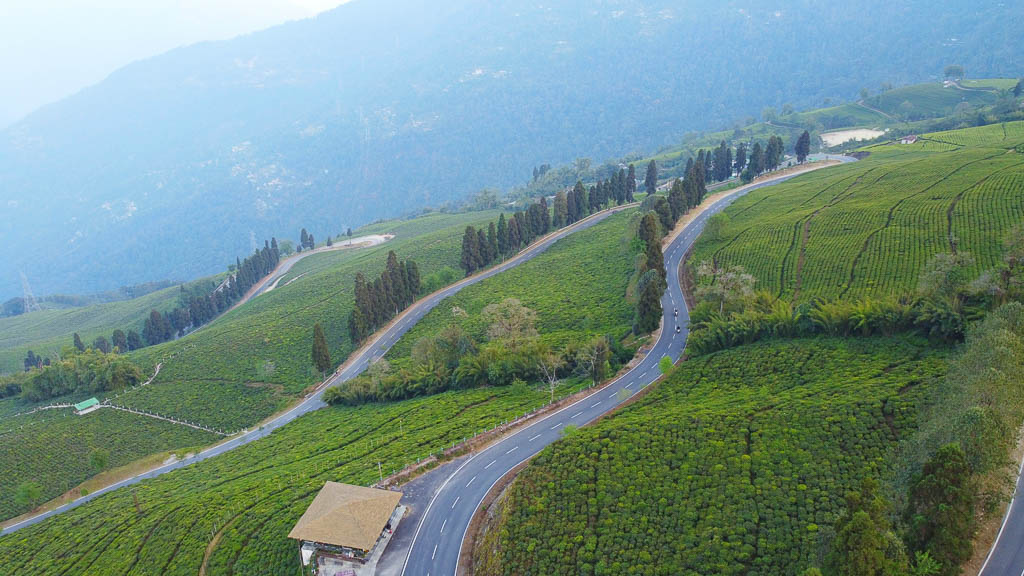 The only tea garden of Sikkim. South of Sikkim to be more specific. Temi tea garden.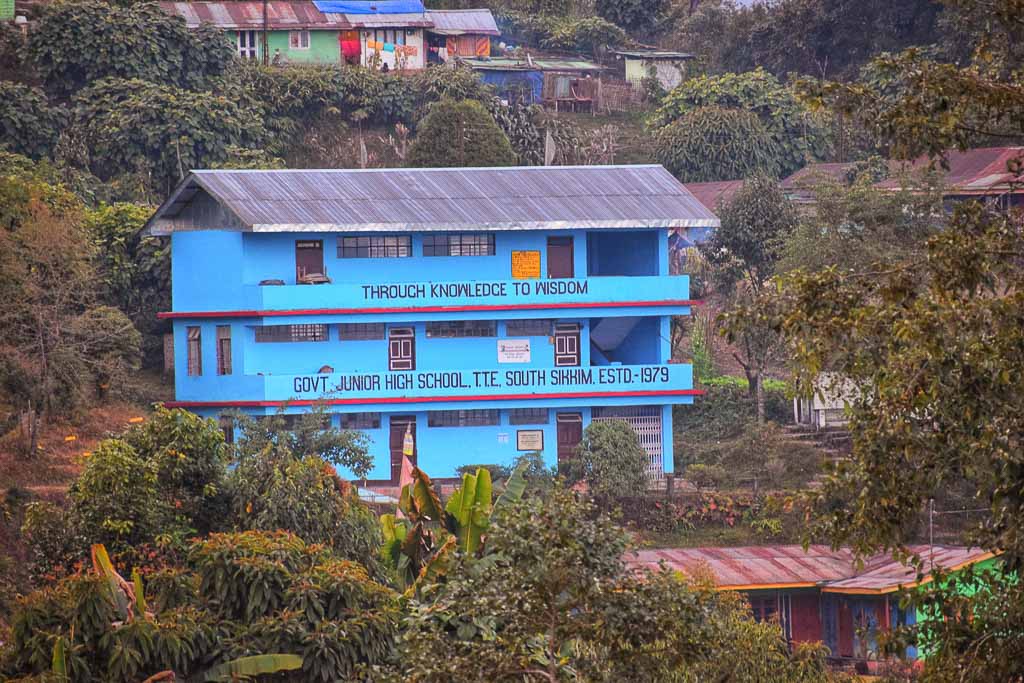 A government high school established at the Temi Tea garden where children of the workers study. It was closed due to the long standing disease the world was suffering and now recovering from!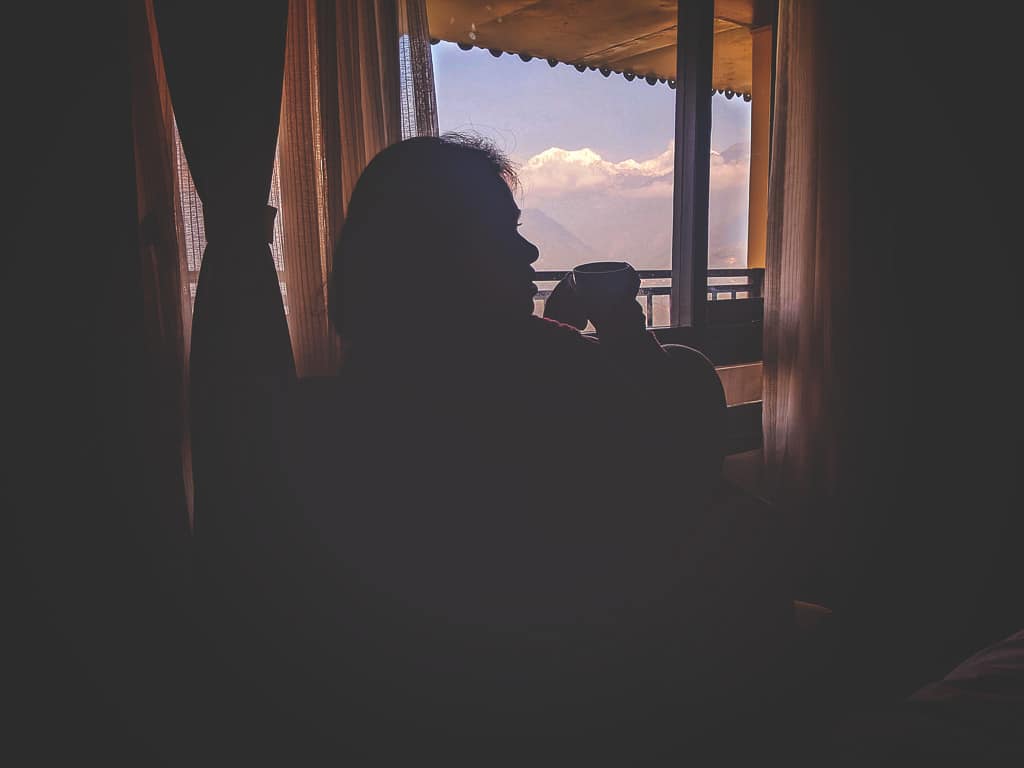 At Pelling. The sky acts as a canvas painted with a mountain named Kanchenjunga from Dawn to dusk!
---
This post may contain affiliate links. Please read the disclosure post. If you have liked the article, you may support it by buying using these links without any extra cost to you.
Let's stay connected on Facebook, Instagram, Twitter! You may also consider joining my mailing list. I send travel and photography related emails only once a month!