About this blog: Planning a trip to Darjeeling and want to explore the pristine Himalayan hamlets of North Bengal? This travel guide will help you prepare for what to expect in Darjeeling and must know travel tips before visiting Darjeeling. These set of Darjeeling travel tips are furbished keeping in mind you are planning a DIY trip and you are visiting Darjeeling for the first time!
A Bengali becomes Bengali enough when she has taken at least one trip in her lifetime to Darjeeling, the unequivocal queen of hills in India! What is it with the mountains that lure the Bengalis on Gangetic plain-land to pack generous amount of woolen and monkey caps and stand at the Tiger hills at the wee hours of the day? Is it only for the school essay on summer vacation that the children has to write, "A holiday in the hills"? Or is it because Darjeeling is as much a part of our life as a sumptuous dish of Kolkata Mutton Biryani with extra potato?
I woke up today and saw a friend tagging me in a Facebook travel group on a picture. A man sits by large glass window panes opening up to the sprawling Terai mountain ranges. Such an inviting picture, it uplifts our soul instantly! We are shackled at home at the moment due to lockdown. The world is in lockdown. That does not stop us from dreaming though!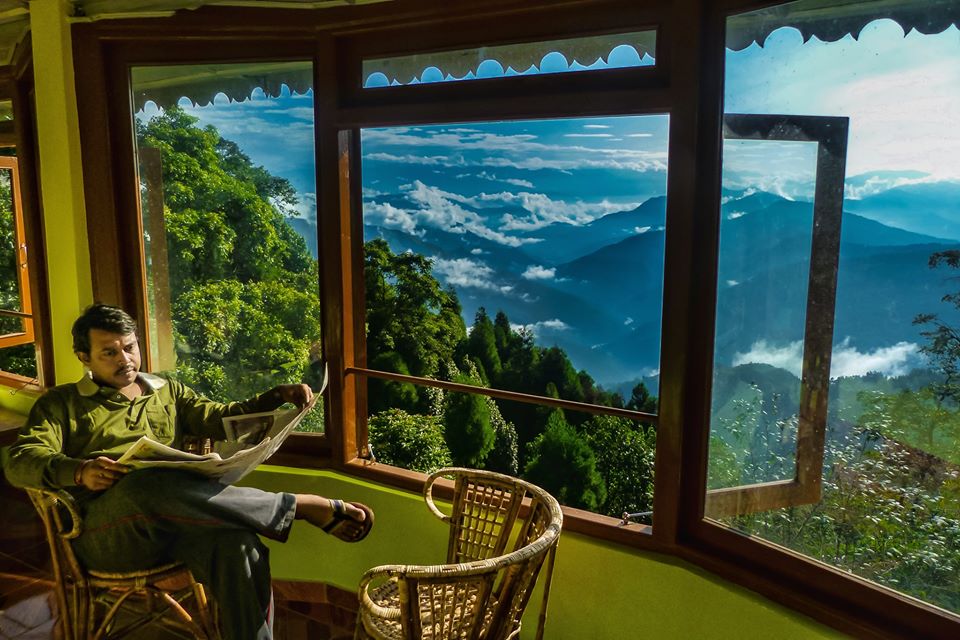 Our Darjeeling, your Darjeeling
We grew up knowing there is a mountain in the courtyard!
Darjeeling is synonymous to being our very own Pahar. "We will go to the mountains!" We used this phrase as a figure of speech indicating peace and Nirvana lurking behind the mountains looming large in the north of the state! There lies the state of ennui. There lies the promised land. The most beautiful. The stunningly precious! The mighty mountains. The rare sight of ivory white snow fields. Darjeeling equates to the much coveted respite from the sweaty humid everyday drudgery that Kolkata offers.
Big cities live and thrive by sucking her residents' soul, always. To escape, what better place than those nameless hamlets tucked away under the dense green canopy and stupendous mountain scenery breathing at the soul of Himalayan Terai?
Till late 90s there was nothing more romantic than a Bengali couple dressed in a traditional tea worker's outfit with a cane basket on shoulder and posing for the camera. Did you say cultural appropriation? I know, I know!
Darjeeling is well connected with the rest of Bengal (and India) with multiple trains and flights. Flights reach Bagdogra airport, which also doubles as an Army airport because Darjeeling straddles a sensitive border region along with the rest of North east India.
There is a plethora of overnight trains to Darjeeling from Kolkata. I love the train ride on Shatabdi express. 12 hours of an exciting train journey that often gives birth to long standing camaraderie. There are Volvo sleeper buses that travel all the way from down south. I remember traveling from Bankura to Siliguri in one such bus sometime in the 90s. The sight of a humongous Farakka bridge floats in my mind after 2 and a half decades. Ever since, I have remained a river-lover!
From Siliguri railstation (NJP station) or Bagdogra airport, Darjeeling is an hour ride on shared taxi and easy on pocket too.
This ease of commute to Darjeeling played both the boon and the bane for this destination in the North Bengal in the long run.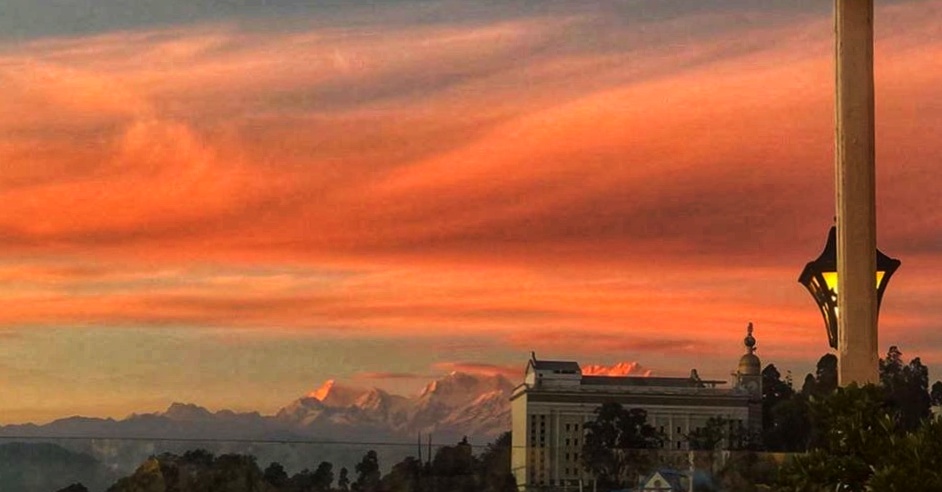 Darjeeling and beyond, in search of the alternate Himalayan Hamlets in North Bengal
Everyone and their grandmother come to Darjeeling, stay somewhere close to the mall, crowd at the Tiger Hill at the wee hour of the day wearing a monkey cap, clap as the sun rises flooding the verdant valleys with golden red hues, gorge on the iconic pork platter at Keventers, buy real Darjeeling tea as souvenir and goes back home. Seldom few treads beyond the tiring cyclic rounds and venture into the wilderness that the region has on offer!
Truth is there are a handful of ethereally beautiful and alternate destinations on the hilltops around Darjeeling. You can still tick off the must dos of Darjeeling, if you insist, and spend the rest of your holiday exploring the nameless woods and flanking trees of Himalayan hamlets in this part of the world. The only hindrance on the agenda is to find a reliable way to commute to these offbeat destinations of North Bengal.
Roads are oftentimes reduced to murky trails, impossible to maneuver with a car. If you are traveling with a bike, you are comparatively better off, though beware of the hairpin bends that snake up the Himalayan highlands. Roadblocks due to landslides and avalanches are frequent occurrences in Darjeeling and surrounding areas.
I am not trying to scare you off but just trying to frame a realistic picture. The offbeat destinations in North Bengal are truly breathtaking and void of crowd. There is a reason why!
If you dare these reasons, surpass the ride and reach the nameless Himalayan hamlet, you have won half the battle and reached the doorstep of heaven, if there is such a thing at all! The risk is mammoth, so are the rewards.
Also read: A week in Shillong, a romantic gateway!
A few off the beaten routes near darjeeling to escape the overwhelming crowd during high tourist season:
Lava-Lolegaon
Mirik
Tabakoshi
Tinchuley
Icche Gaon/ Sillery Gaon/ Ramdhura (Old Silk Route)
Samsing
Dooars national Park
Romancing Darjeeling through Art & Culture!
Darjeeling has been of paramount importance in the realm of Bengali art and culture, from the days of the Raj!
Come a summer holiday, plain-landers would swarm towards the hilltop. There had been instances of month long holidaying in Darjeeling, blossoming romance, learning mountaineering and embracing the culture of drinking tea. Some of them lingered forever in our culture! What they grow on the steep slopes of Darjeeling Himalayas eventually reaches Kolkata and are sold on a sustainable earthen pot at the roadside! This is historic! JK, the street side stalls in Kolkata hardly serve anything close to the charm of Darjeeling first flush. Darjeeling Tea is an Elite!
Darjeeling appears in all her prime on the Bollywood song, "Mere Sapno ke rani" where Rajesh Khanna tries to woo Shamila Thakur, on her toy train ride to the hill. The long shot taken at the Hill cart road eventually spanning the panorama of Kanchenjunga is a must of many 70s Black and White classics. Then came the lover, the poet, the singer, Anjun Dutt. As a student, he spent a substantial amount of lifetime on the hills at a convent school. His poem renders the melancholy of a migrant labour who came down to Kolkata from the north. His eyesight was suddenly capped with crumbling walls and skyscrapers. He mourns the loss of his home, his lover, his Kanchanjangha.
কাঞ্চন জানা কাঞ্চন ঘর

কাঞ্চনজংঘা কাঞ্চন মন।

তুমি যাকে বলো সোনা

আমি তাকে বলি কাঞ্চন।
Also read: 30+ offbeat things to do in beautiful Goa (including secret tips for monsoon)!
Bengalis love Darjeeling, Darjeeling belongs to the Gorkhas
Though a part of Bengal, Darjeeling is home to the Gorkha community. Lepcha, Bihari (mostly workers at the tea gardens), few Tibetans and other ethnic Nepalese communities are part of the population as well. Darjeeling houses many a reputed convent school perched atop the hills where students come from across the country. If you have watched Barfi, you know what I am talking about!
Tracing back the history of Darjeeling, we find Darjeeling's politics was intertwined with that of Sikkim. While Sikkim had an established kingdom, the Gorkha and other hill tribe communities had a different lifestyle. They were exceptionally valorous in warfare, so much so that they withheld British (East India Company) aggression in the region for a long time. This is true for India's North eastern frontier too.
However they succumbed when the king of Sikkim "Gifted" Darjeeling to the East India company through legal deeds. Politics and history found their myriad course to evolve over the past century however Darjeeling harbors a strong sense of individual political identity till date.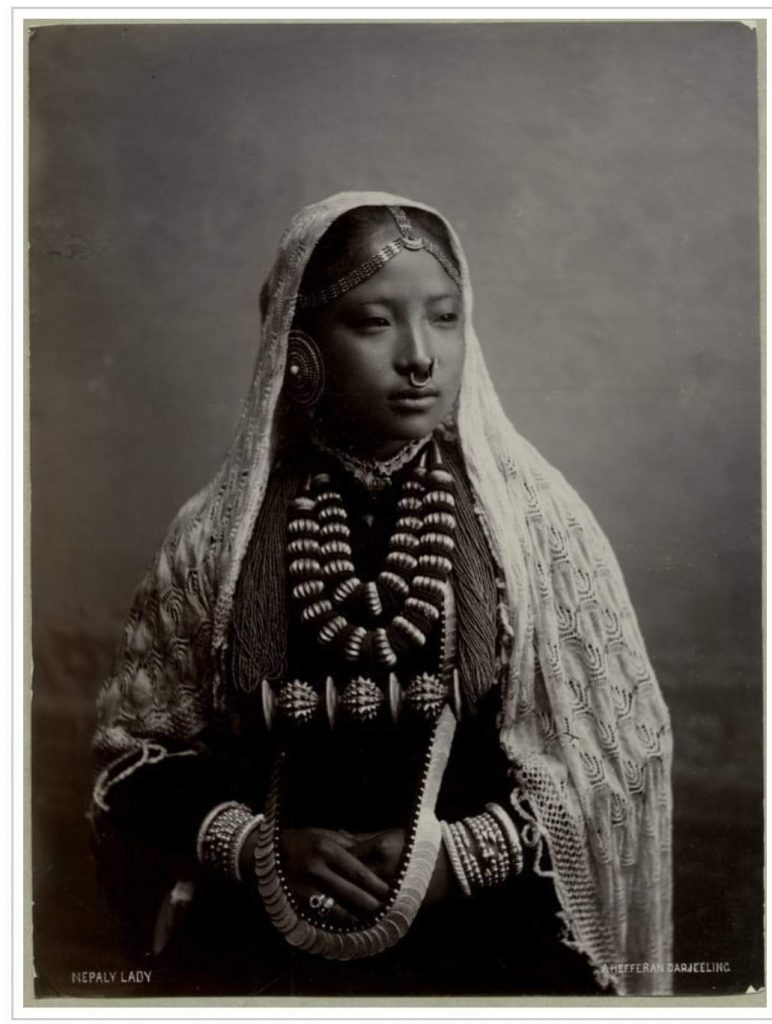 Not long ago, there had been fire on the streets and multiple shows of protest in Darjeeling stating demand of a separate state. Indian democracy runs on a federal system and states are more often than not formed on linguistic identity.
While political turmoil usually let the tourists remain unscathed, my opinion is to research before you travel. And weigh your options. If hoisting a resisting flag at a political protest rally is your thing, take your chance! If you are happy being a "wanderlust, yo" I reckon basic safety is paramount. Personally, I look forward to experimenting with myriad human emotions on the road but that is my style of travel. It need not necessarily match with everybody else's.
Darjeeling the word finds root in Tibetan words, "Dorje" meaning thunderbolt, and "ling" meaning land!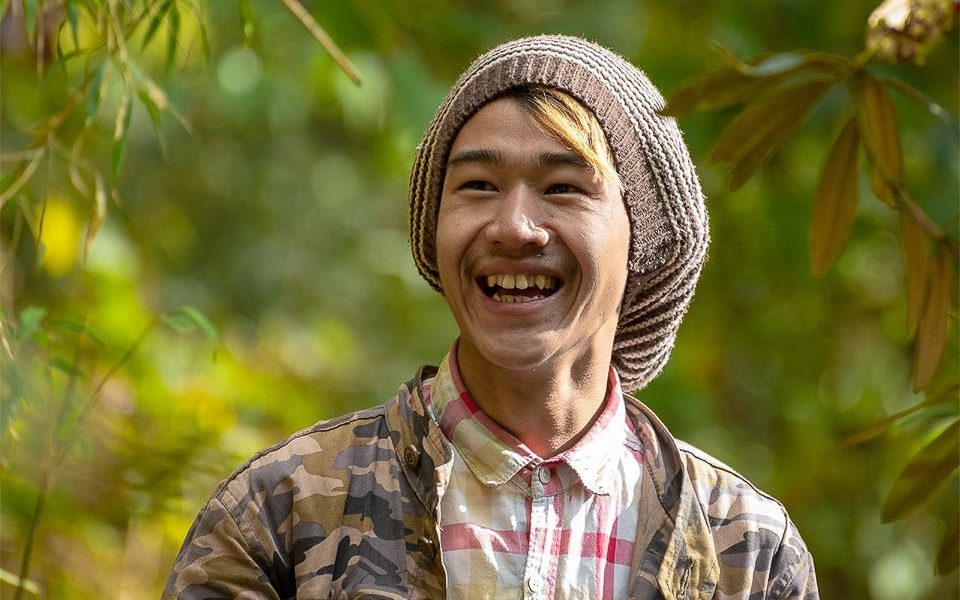 Also read: Plan a road trip from Guwahati to Tawang, Arunachal Pradesh!
Politics is dirty, but Darjeeling city center is dirtier!
Roads and infrastructure remain a challenge in most parts of the hills. Water is scarce. So scarce that cleaning bed linen is a luxury that many budget homestays in Darjeeling may not be able to afford and I strongly recommend carrying your own bed sheet.
At one hand, water is scarce, on the other, it rains incessantly in Darjeeling. Everytime, I have been there, I was tempted to compare it with a crybaby! That continuous downpour goes on to add murk on the face of Darjeeling mall and other nooks and corners of the town. Like the regular vices of over tourism, Darjeeling expanded in width and breadth, giving a finger to the idea of sustainable city planning.
Tourism board of West Bengal has developed a number of offbeat and pristine destinations around Darjeeling to purge the tourist crowd and its overwhelming impact. Results are awaited though.
Mindful travel tip: Do Darjeeling a favour and bring back your plastic trash (even better still, try to minimize single use plastic products on your trip).
The telegraph India reported that, "Darjeeling generates about 35 metric tonne of waste daily and the figure is almost double in the tourist season. The municipality can clear about 30 metric tonne waste everyday."
I have seen those open garbage cans and felt pity for the beautiful city in my mind! We stayed at Ghoom, which is off the main tourist trail. Not many tourists stay at Ghoom because this is the starting point of the Darjeeling Himalayan railway. Wandering at Ghoom, and exploring her old narrow alleys, I stumbled across small human habitats and beautiful monasteries. To my pleasant surprise they were swanky clean. Unfortunately, downtown Darjeeling was the exact opposite. Even the thick curtain of mist could not take away from that fact. Which is the reason why I always recommend staying at Darjeeling for a couple of days and swiftly move towards the other handpicked and offbeat destinations of North Bengal.
Then there are days when the sun brightens up the day and the mighty mountain ranges stand in sobriety across the sky, you forget where you are standing! Darjeeling, only Darjeeling has this capacity. I am not exaggerating a bit!
Also read: Walking on the old lanes of Varanasi, a photo blog!
A Smidge of history: Colonial hangover in Darjeeling!
There is no denying that the stepping stone of urban development in darjeeling was started by the colonists. Darjeeling was the British bastion in North Bengal that fostered the Darjeeling tea-industry further.
Down south in Kodaikanal, I have seen similar patterns. The old world buildings flaunt an architectural style that is very very European. Complete with chimney and sloping roofs. One look at the Darjeeling clock tower or the Saint Andrew's Church and you will be certain!
British influence lasted on the culinary heritage of Darjeeling too. You enter Glenery's with a feel of stepping into a classic Hollywood movie set where etiquette in service is paramount. Tea service is nothing less than ceremony. Glee and mirth are the order of the day during Christmas!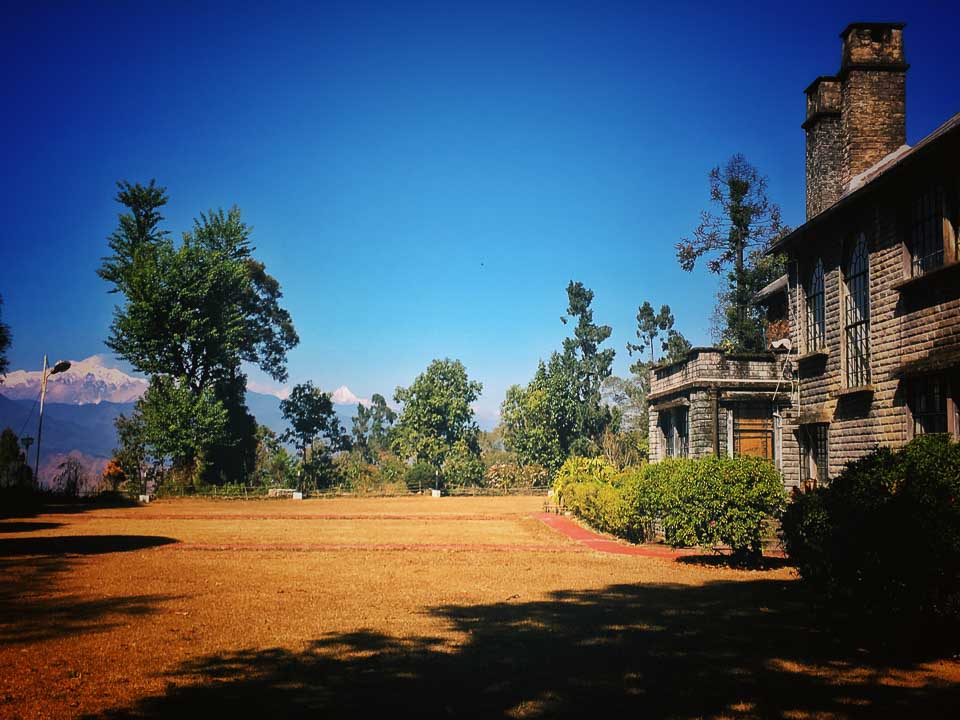 Also read: Indian Travel Bloggers share their post lock-down destinations!
The Ghosts of the hills
If the Britishers were here, can the ghosts be far?
Mountains, mist, wooden cabin and a longing for days of the yore! Darjeeling is pregnant with a number of spooky tales, most of which does not even make sense anymore.
Hill cart road of Darjeeling is infamous for various spooky appearances. So is the Morgan House in Kalimpong. Many old hotels in Darjeeling are made of wood. Guests have complained about sustained uncanny noises coming from rooftop in such hotels.
Did I ever see anything? Naye! The ghosts are, that is if they are, seemingly nostalgic remnant of old world Britishers who could not leave the hill town for their Home.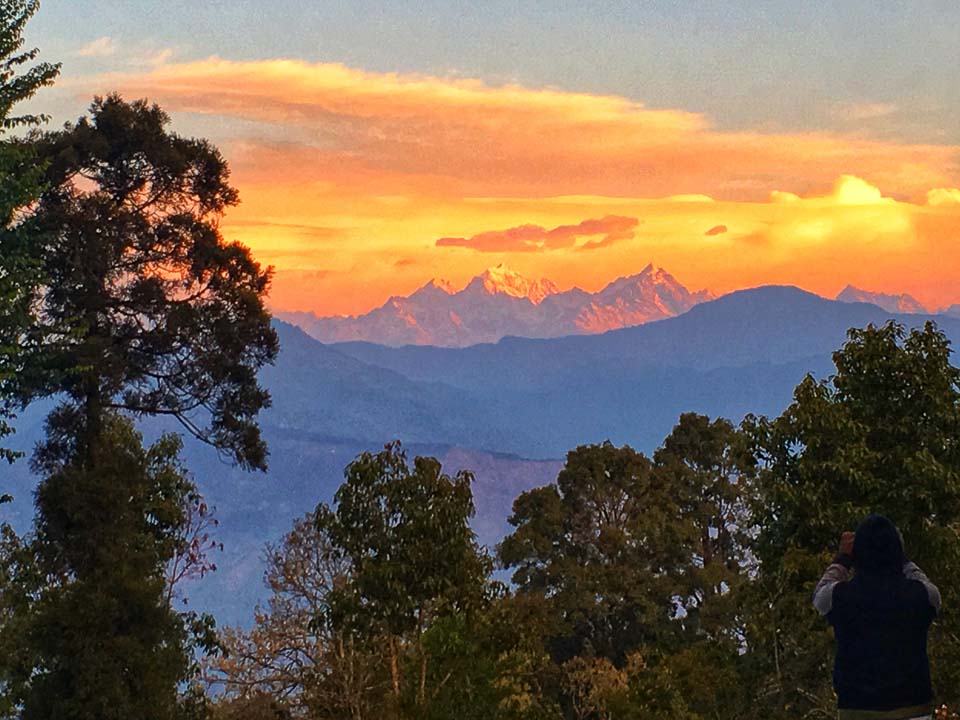 Also read: Living at India's only rain-forest resort at Corrg, Karanataka: Taj Madikeri resort!
The tea is worth all the hype, but know the whole backstory!
Little did Archibald Campbell know back in 1841, that his endeavor to start tea planting in the spiraling slopes of Darjeeling hill will give way to a new era of Tea connoisseurs around the globe!
Darjeeling Tea with its thin-body, light-coloured infusion, filled with a floral aroma and an intangible spicy aftertaste is the first of all the GI tagged products of India! A mandatory serving of Darjeeling Oolong at the table of gourmands is a matter of pride, indeed!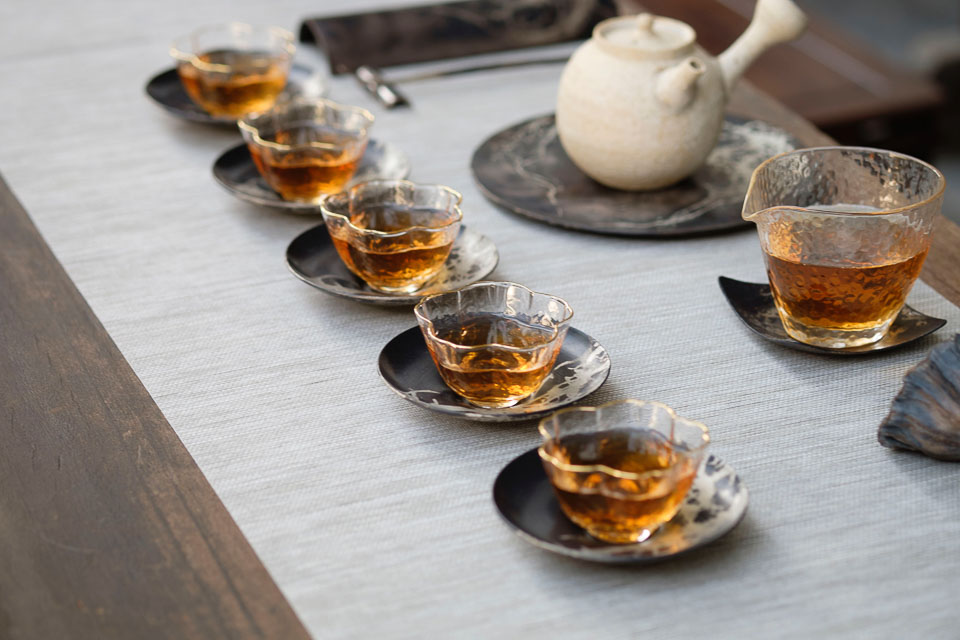 The 90 odd tea gardens of Darjeeling employs labourers, house managers, and lately have opened their door to tourists as well as curated homestay or a day trip stop. Happy Valley Tea estate is one such historic place.
But delving deep into the history of days bygone, you will unearth decades of exploitation on the labourers, "Cha-Shromik". Seldom they made headlines on the newspaper front page as the Bengali Bhodrolok would take a sip from their cup of tea and move on to the next breaking news. Their plight is not atypical breaking news material any longer, I suppose!
To add fuel to the fire, ongoing separatist political movements often stall production at the tea estates. Tea garden workers, Cha Shromik, had moved to the hills from Gangetic plain-land. I recall reading a report on Anandabazar as how Ganga keeps eroding land and making sand banks around North Bihar as she proceeds towards her mouth at Bay of Bengal, forcing residents to migrate with time in search of work and settlement. Some of them found alternate livelihood at the tea gardens of Darjeeling but that fortune was short lived as violent clashes erupted. Low wage and frail management pose trouble for the tea industry as well.
The workers of the tea garden live in Basti. If you listen to their musicals, as they are sometimes asked to perform to entertain the guests, you will find lyrics vividly describing their masters' cruel treatment. These oral traditions are the living history of Darjeeling Tea estates, lest we forget!
But privileged travelers do not necessarily have to dive deep into the swirl of gloom and unjust societal structure. Instead you can enjoy your cup of first flush of Darjeeling tea, prepared with the choicest leaves plucked right from the garden. Makaibari Tea Estate is known for its ethical business manners. It also has a picturesque set up that faces the mighty peak of Kanchenjunga. But then to be fair, all of the Darjeeling tea garden faces mount Kanchenjunga that demands your gawping on a bright sunny day! A mountain peak that high, your eyes known no way of escape!
Tea tourism is one aspect where Darjeeling possess immense opportunity, specially from discerning travelers.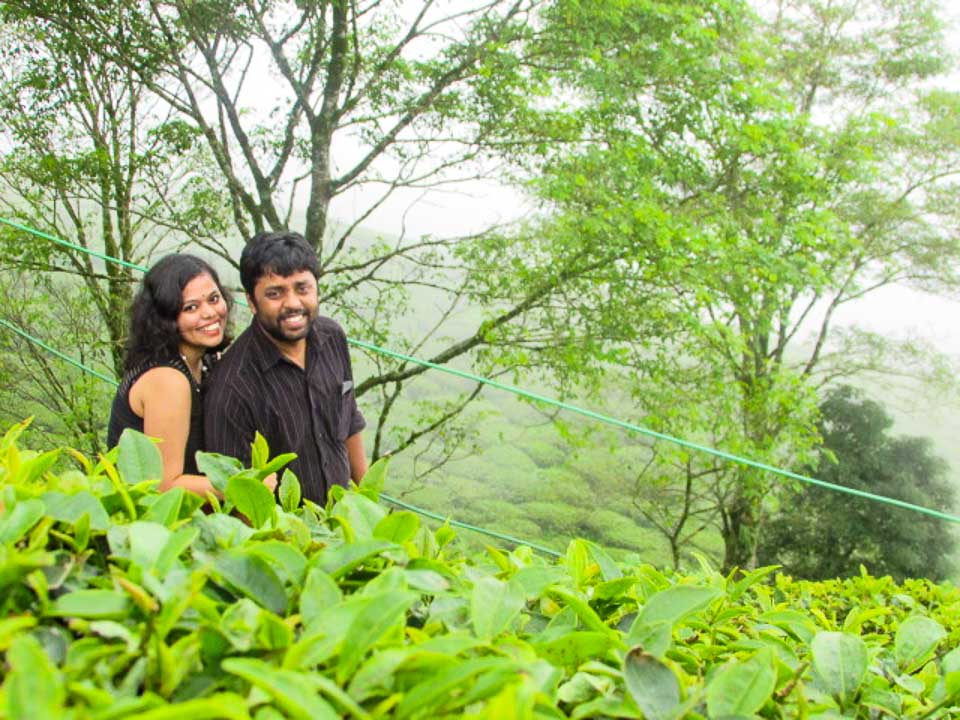 Sometimes it snows in Darjeeling. The other days, it rains!
Because we are veteran travelers to Darjeeling, my dad packed a set of Umbrella when we were visiting Kashmir. "It rains in the mountains", His voice was confident.
If you ask me, it was a surprise for me. I never knew it rains like that, all day and all night. There is mist, then there is rain. It pours and then showers. Like the lover laments for her lost betrothed all day.
Excessive raining causes a number of travel hazards in Darjeeling. Think landslide. Think could-burst. Though to be fare, the latter one is really once in a while event.
Does it snow in Darjeeling? No. hardly ever. May be at the peak of winder, during the end of December!
The best time to visit Darjeeling is from April to June, typical Indian summer. Even the shoulder season is decent. Avoid the Durgapuja holidays to escape domestic crowd. Avoid rainy season in darjeeling for there are multiple nstances of natural calamities in the mountains.
The city sleeps early
I am not sure if it is because I have forever been an urban soul or Darjeeling (or other Himalayan towns, say Bhaktapur in Nepal, Sri Nagar in Kashmir) sleeps really early. By 8, a pregnant silence reigns the downtown area. Winter nights are dark and long, not "full of terror" though! If you know what I mean.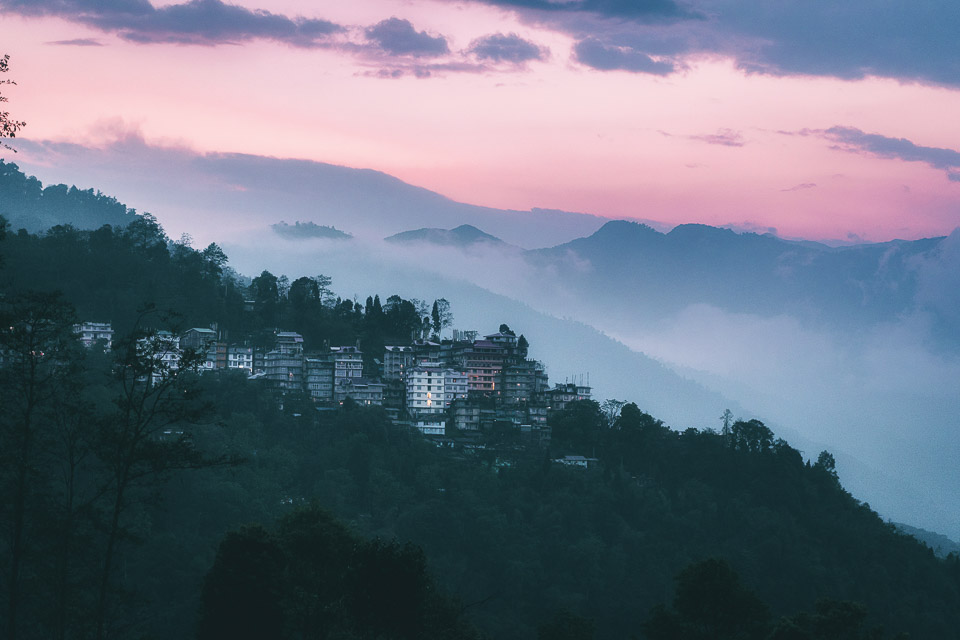 Also read: A guide to explore the Chitwan national park of India!
Many trekking route starts from Darjeeling
Darjeeling seats at an elevation of 2200 meter above the sea level. Is it too much a height for those with asthma or breathing trouble? Or are there chances of AMS in Darjeeling? Well, we would recommend carrying your prescribed medication for emergencies if any. Darjeeling is not as severe a geographic condition as Ladakh or Bum La or Gurudongmar Lake in Sikkim. Nonetheless Darjeeling is situated at a higher altitude and may cause trouble for those which pre-existing health conditions.
Darjeeling is home to Himalayan Mountaineering Institute, one of the oldest mountaineering schools in the country. There are many defined trails around Darjeeling that you may trek through. Tonglu, Phalut and Sandakphu are some of the finest treks in the area. You may also hike up to the Singalila ridge.
Maney Bhanjan is the place from where these trekking starts. Trekkers hut is available at every marked trail.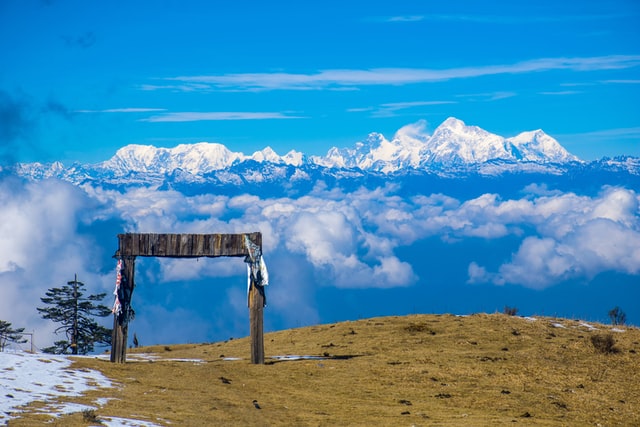 Sandakphu to Phalut is a scenic & moderate trek with panoramic views of the highest peaks of the world: Everest, Khangchendzonga, Lhotse and Makalu. Sandakphu is best done in November.
Also read: 20 beautiful and safe destinations in India for every female traveler!
Mall road: the heart of Darjeeling, the queen of hills!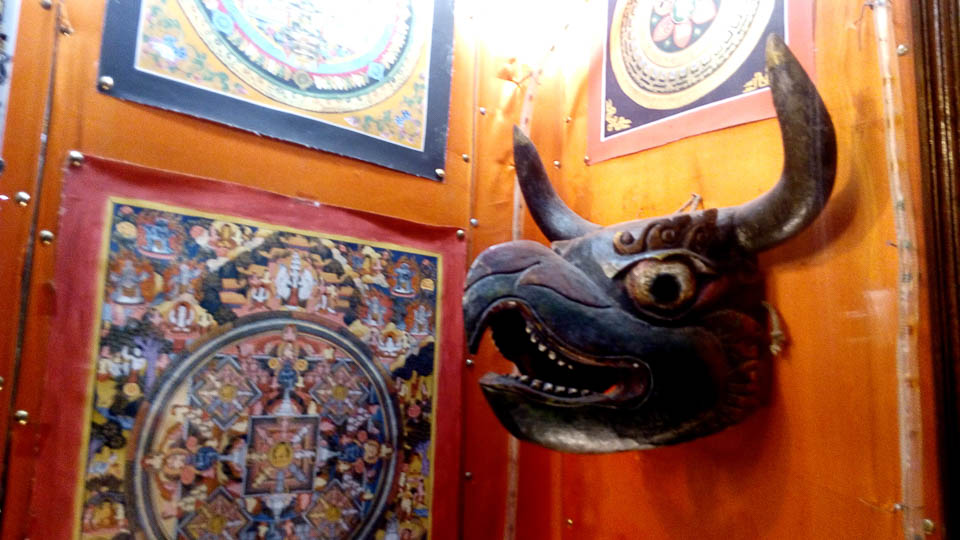 Also read: Masks of Nepal, a photo blog!
Take back home a priceless souvenir!
Local markets of Darjeeling
There are beautiful priceless choices of souvenirs in Darjeeling for an arty traveler. I will list down what I loved the most:
Woolen shawl, sweaters, caps. Very affordable. I loved the Pashupati Bazar market for its affordable and stylish collection of Darjeeling woolens.
Darjeeling oranges (grown in abundance at Mirik. Distinct from the Nagpur born brethren).
Silver amulets and jewelry. Found aplenty at the Darjeeling mall
The magnificent Tibetan masks: there is nothing more glorious than a mask with its eloquent eyes and dramatic expressions. More often than not, they are used for Tibetan Cham dances and Buddhist festivals. Sometimes, they are used for Tantric practice. Though the masks on sale for travelers are usually made to be sold and unused.
If you love to collect edible souvenirs (think fiery red chilies or homemade orange marmalade), visit the Chowk bazar market.
I love to collect pine cones from the mountains and Darjeeling is no exception.
Tibetan prayer wheels, peace flags, Gorkha traditional knife or Khukri are some of the interesting items too.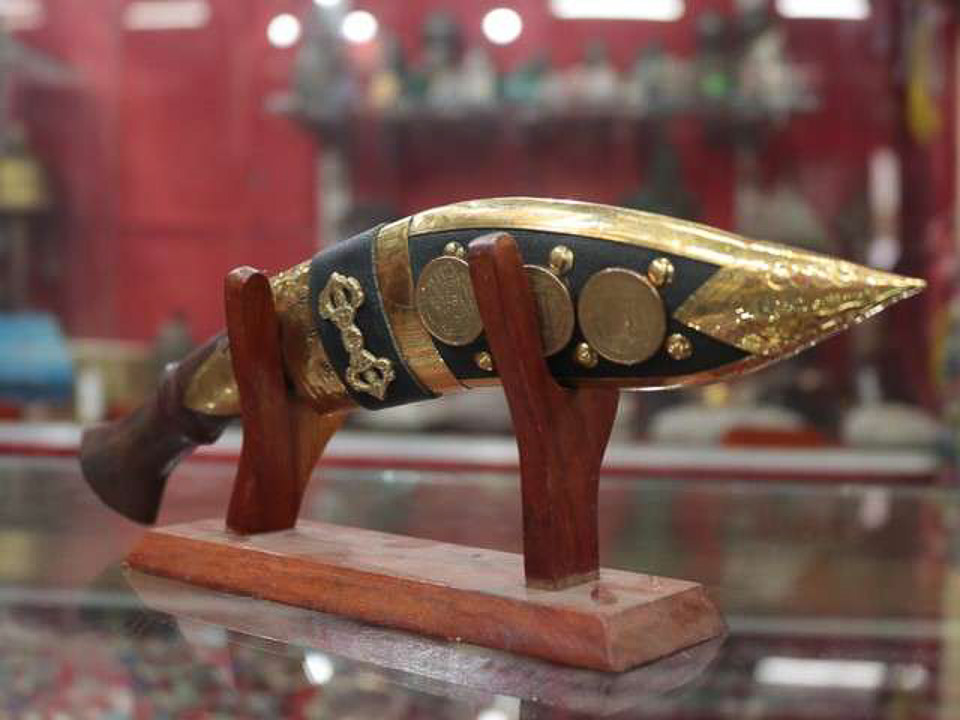 Time is slow in Darjeeling
Darjeeling is a misfit in the modern world of fast paced life. This is the reason why I find a short weekend trip to Darjeeling meaningless and leaving me with an empty heart. I long for more peaceful mornings with a book in hand and practicing mindfulness while the mountains gaze at me, as the revered guardian.
Internet and phone connection in Darjeeling: One major reason of time being unbound in Darjeeling is the disruptive service of cell phone and internet connectivity is almost non existent if you quit the popular spots and venture into the wild interiors.
FOMO and other vices of 24*7 connected social media will not be able to reach you if you leave the mall road in Darjeeling!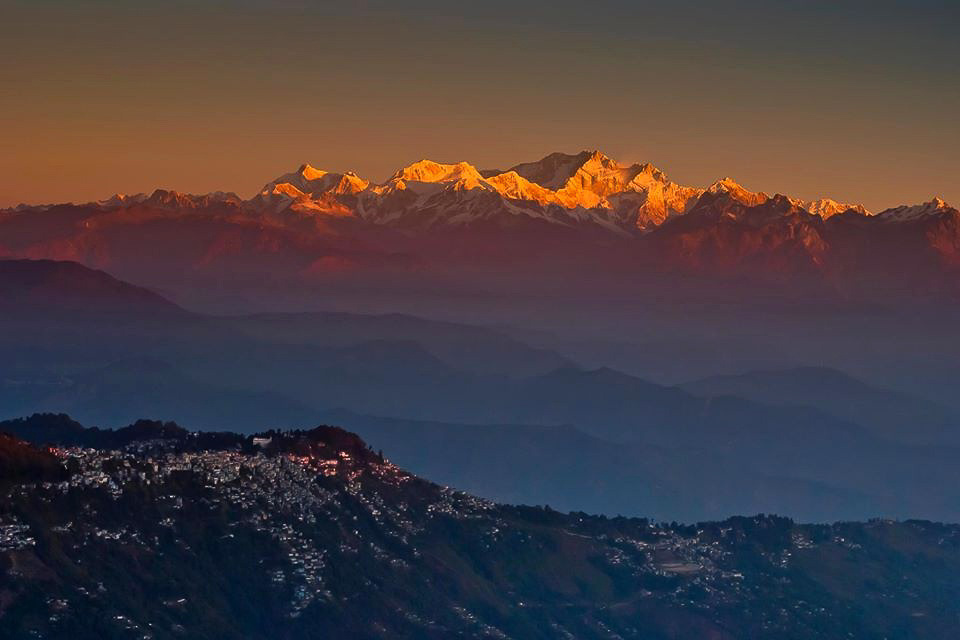 Also read: 3 days travel guide to in Hampi, amidst the ruins of Vijayanagar empire!
Amazing food in Darjeeling: Medley of different world cultures!
The tea of Darjeeling is world famous for a reason but that often masks other offerings of the destination, which are equally astounding. Think momo, served with a fiery chilli sauce and a lukewarm soup containing all the flavors of meat and herbs. The Nepalese Daal Bhaat thali is exquisite. Do order a fiery hot mutton curry to go with it. Buffalo meat also known as buff is used in abundance in the hills. In tune with its British heritage, Darjeeling excels in serving Anglo styled food items.
The curated menu at Glenary's is a precious signature in India's culinary heritage. So is the delicious pork platter they serve at the Keventers. On a bright sunny day, you need to occupy a seat atop the rooftop segment of Keventers as Kanchanjangha flashes across the sky and enjoy your hot cup of coffee and breakfast with eggs! Those are the days, I feel I have "arrived"!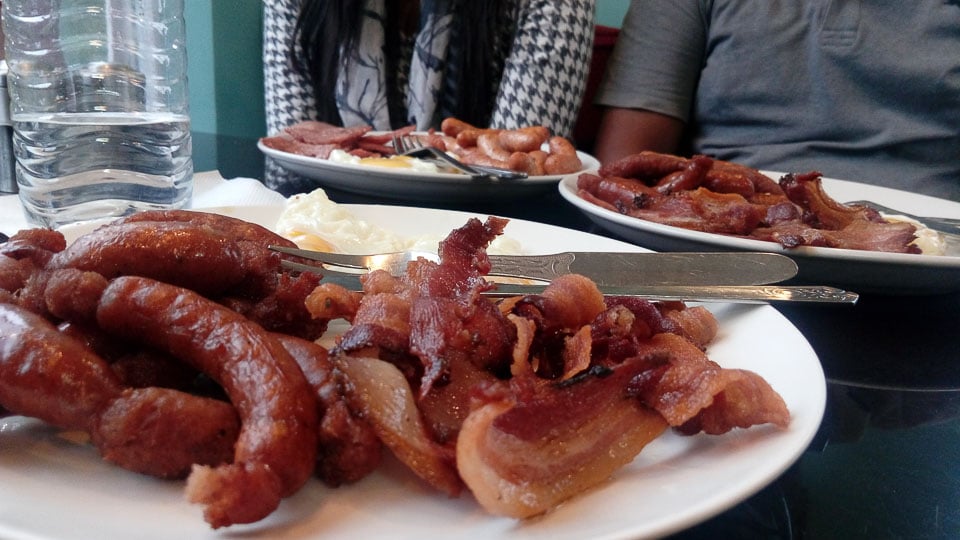 How to avail public transport in Darjeeling
Ola or Uber does not run in Darjeeling unless you are hiring an outstation vehicle. There are shared taxis running in the most common routes. From Bagdogra airport to Darjeeling town. From Darjeeling town to Kalimpong. Grab hold of one of those. Buses are rare. If you are venturing to offbeat routes, you are best off with renting a vehicle.
For Darjeeling sightseeing, your best bet is to rent a Sumo or a big car and complete the 7 point or 11 point tour. If you are in a large group, it's great. Otherwise, you can talk to your hotel to arrange for a space in local sightseeing. Even the toy train runs on certain routes as a mode of public transport but I have not taken a local ride on this! So ask your host.
Shared taxi rates start from INR 400 and go up based on distance and number of passengers.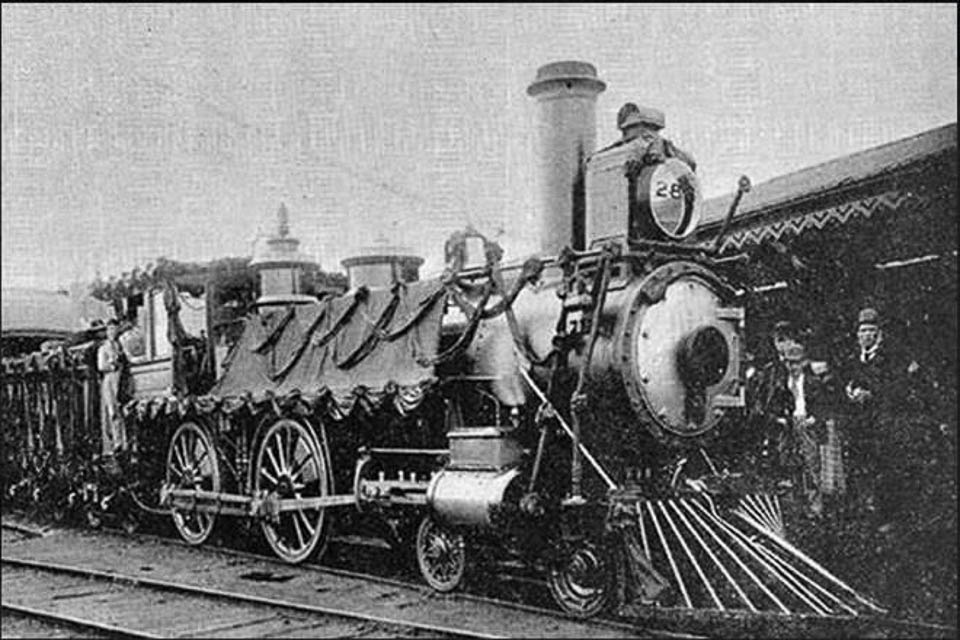 Trivia about Darjeeling Himalayan railway: On the way to the Loreto Convent School housed atop Darjeeling, Mother Teresa received her epiphany, that she was to devote her life for the downtrodden and ill-treated. She was on a train ride on the Darjeeling Himalayan Railway from Calcutta to Darjeeling. Missionaries of Charity has one branch in Darjeeling as well.
How to book the Darjeeling toy train
The Darjeeling Himalayan Railway is also known as Toy train. The narrow gauge railway is more than 100 years old, runs with a heritage steam engine and is a rightful UNESCO world heritage site.
You need to go with the Indian railway website to book your trip with the Darjeeling toy train. Book your journey as soon as you can since seats often get sold out.
The standard tourist joyride on Toy Train lasts for two hours. It runs from Darjeeling town to Ghoom station and makes a pit stop at the Batasia loop and returns to Darjeeling again. There are other extended services of toy train that runs from new Jalpaiguri station to Darjeeling but runs on diesel and takes longer time.
Also read: 30+ UNESCO heritage sites in Europe for the cultural traveler
Ethical & alternate travel experiences in Darjeeling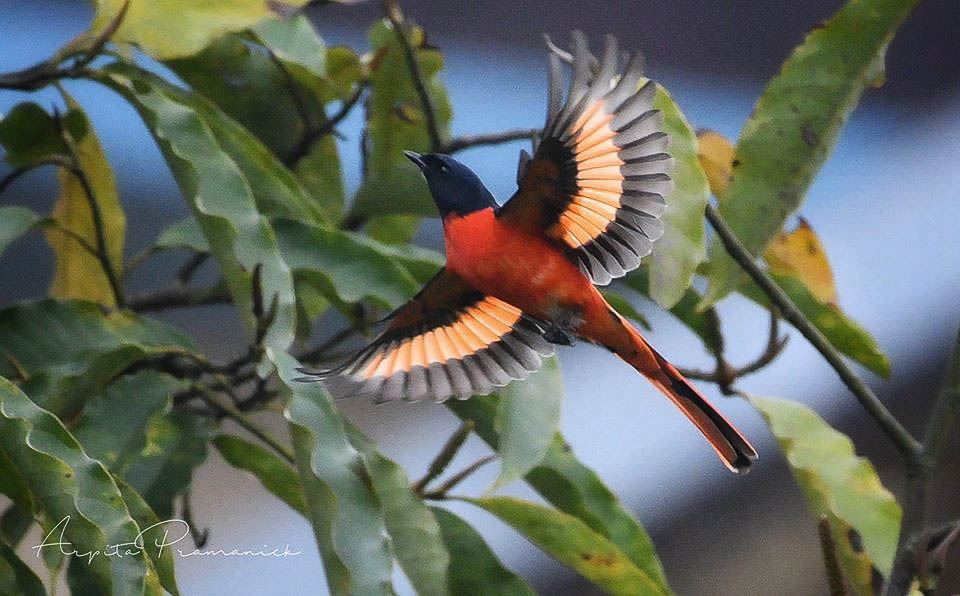 Find the elusive Red Panda
If millions of tourists put you off, and you want moments of peaceful retreat, Darjeeling has a few decret spots for you. Visit the Padmaja Naidu Zoo, located close to the botanical garden, and happy valley tea estate. This is the only zoo in India where you may be able to catch a glimpse of the elusive Red Panda, endemic to Himalaya! It also houses Tibetan wolves, tigers, snow leopards and other endangered species of Himalaya. Normally I would not recommend zoos in your itinerary because I prefer to see animals in their natural habitat but this one zoo is too precious to pass.
To see red Panda in their natural habitat, you need to visit the Singalila Natonal park but they are truly elusive and rare sight.
Birding tours in Darjeeling
Birding in Darjeeling is another coveted experience. Get a binocular or hold your zoom lens tight. You will be rewarded with sights of a few rare avian creatures. This area houses 600+ rare species of birds. That tells a lot. Himalayan Monal, Ward's Trogon, Darjeeling Woodpecker, Hodgson's Hawk Cuckoo, Jerdon's Baza, Scaly-breasted Wren-babbler, Rusty-fronted Barwing, Rufous-winged Fulvetta, White –browed Fulvetta, Brown Parrotbill, Fire-tailed Sunbird, Maroon-backed accentor, Dark-breasted Rosefinch, Red-headed Bullfinch, Gold-napped Finch, Brown Bullfinch, Green Cochoa etc. Do visit Srikhola, Singalila, Lava and Neora Valley National park if you are a serious birder.
Rhododendron bloom
From March to April, there are more than 24 species of Rhododendrons bloom in Darjeeling and the high mountain areas. It makes up for a beautiful sight with flowers blooming in myriad colors: scarlet, mauve, white with a tinge of rose.
Spirituality in Darjeeling
In Darjeeling, a melange of various religious practice can be observed. A Mahakal temple, an old church and a Buddhist gompha: all stand in the same line, with sanctum blooming with precious incense. "Om Mani Paddme Hum" is chanted and the chanting resonates inside the wall, escapes the sanctum and echoes around the valley.
Darjeeling houses the Tibetan Refugee Rehabilitation center and paying a visit to this place will help boost morale of displaces women and children who indulge in handicraft product.
Also read: Birding at the Old Magazine house, Dandeli!
Best places to shoot Sunset, Sunrise in Darjeeling and other Photo-spots
A bright sunny day is your most precious resource in Darjeeling, if you are a photography enthusiast. It is in fact more precious than a high end DSLR. With thick curtains of mist surrounding the mountains otherwise, your hands are tied.
If photography is your goal in Darjeeling, choose the time of visit carefully.
For photographing the mountains, following are a few beautiful spots in and around Darjeeling.
Tiger hill: For Sunrise. On a clear day, legends say you can also see Mount Everest from this viewpoint!
Darjeeling Mall road
Lamahatta (for tea gardens)
Mirik has a pristine lake with blue waters
Triveni from Lover's Meet View Point on Peshok Road for Tista river. This looks a lot like the Zansaar river view point in Ladakh and has been used multiple times on bengali serials.
Rangeet Valley Passenger Cable Car or the Darjeeling Ropeway looks over 360 panoramic verdant valleys of Darjeeling.
If you are trying to take pictures inside a monastery, ask permission. Do not touch a monk at any cost, not even for photography. Unlike parts of Arunachal Pradesh, there is no concept of tourist permit in Darjeeling.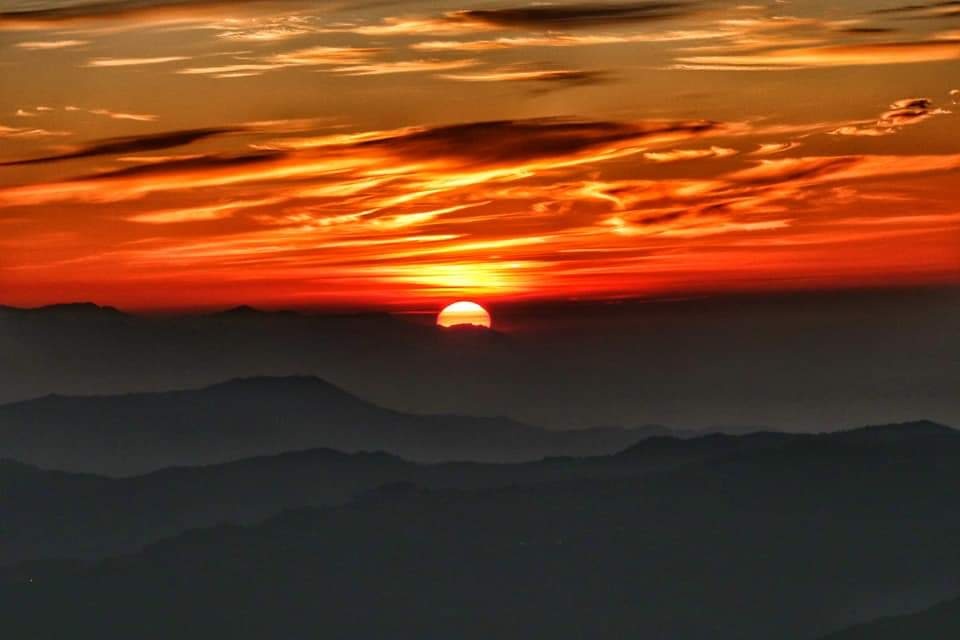 Also read: The most Stunning Sunsets pictures from Masaimara, Africa!
Is Darjeeling safe for solo female travelers?
Darjeeling is a safe travel destination in India for solo female travelers. the people of the hills are known for their simplicity, generosity, hospitality and conviviality. The only suggestion I would give is to spend wisely if you are in need of immediate transport. Respecting local culture, specially while traveling in the monasteries and places of worship go without saying.
Is Darjeeling Past Her Prime?
Darjeeling is not the pristine idyllic Himalayan town built by the British it once used to be anymore! It is impossible to retain that chastity when some million footfall shakes up Darjeeling from slumber every year! But the rest of North Bengal does and how!
But I am not dissing Darjeeling! If I plan a trip to North bengal, yet again, I will ensure I am visiting Darjeeling. Despite the pitfalls, Darjeeling remains one of the most beautiful hill stations of India! In fact, if hard pressed to choose between Darjeeling and Munnar, I will choose Darj!
For the veteran Darjeeling lovers, a sip on a hot cup of coffee at Keventers is a must. So is waking up early (or not sleeping at all the previous night) to catch a glimpse of sunrise from the Tiger hill. I carry a monkey cap ceremonously for this occasion! No-one else wears a monkey cap anywhere else in the world! These are the must do attractions of Darjeeling. If you can manage a ticket, the much coveted Toy Train ride is a delightful experience that snakes up everyday livelihood mushrooming around the hills and bends.
However, to taste the true charm of the mountains of North Bengal, deviate your path a bit and ensure you include places like Lava, Lolegaon, Rishop, Lepchajagat, Mirik on your itinerary. Dooars is another beautiful destination with dense forest and precious wildlife (think rare sighting of one horned rhino endemic to the region). There, there lies the olden spirit of the mountains, the Darjeeling as we once knew!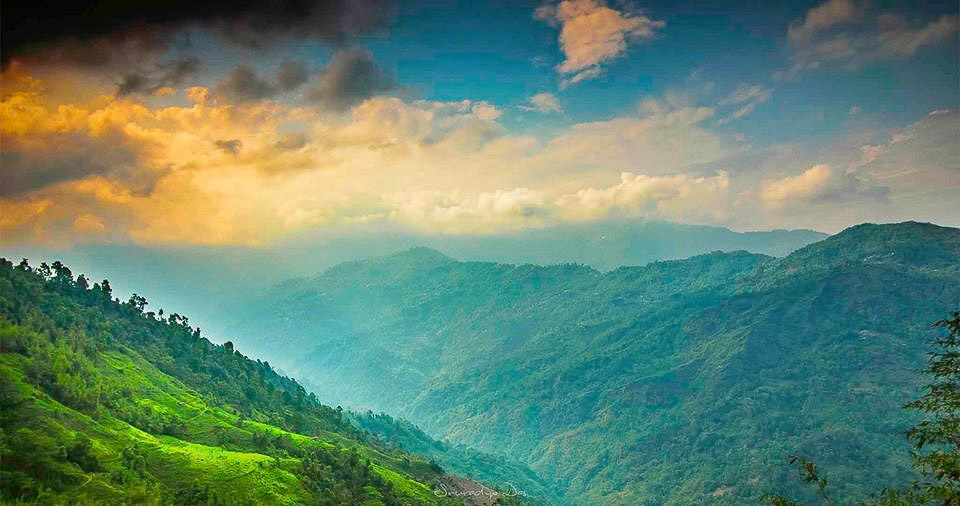 Pin this for later!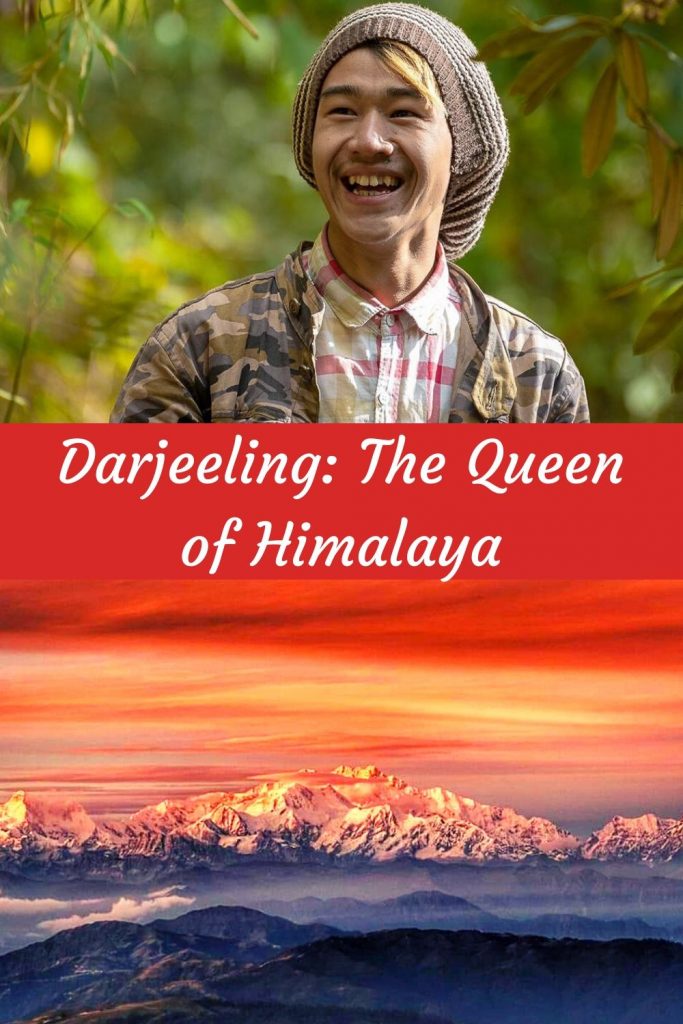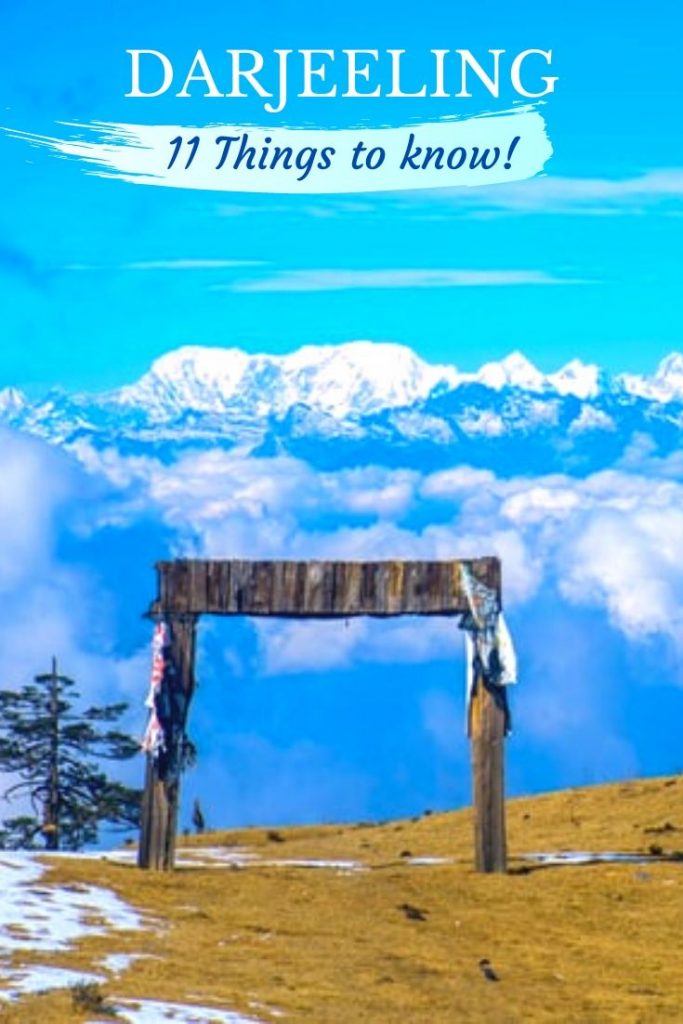 This post may contain affiliate links. Please read the disclosure post. If you have liked the article, you may support it by buying using these links without any extra cost to you.
Let's stay connected on Facebook, Instagram, Twitter! You may also consider joining my mailing list. I send travel and photography related emails only once a month!