About this blog: India is slowly coming out of the limbo named lock-down. A few places (example Rajasthan) has started to welcoming tourists. Flights are slowly frequenting the azure blue monsoon sky of Indian airspace. We are yet to open international boundary. The great Indian railway is slowly opening up. Guests are eloquently looking at expectant tourists. At this juncture, eminent bloggers from India have come up with there suggestion on the places they would travel once normalcy is reinstated. P)laces they wanted to travel to in search of peace once the lockdown is over.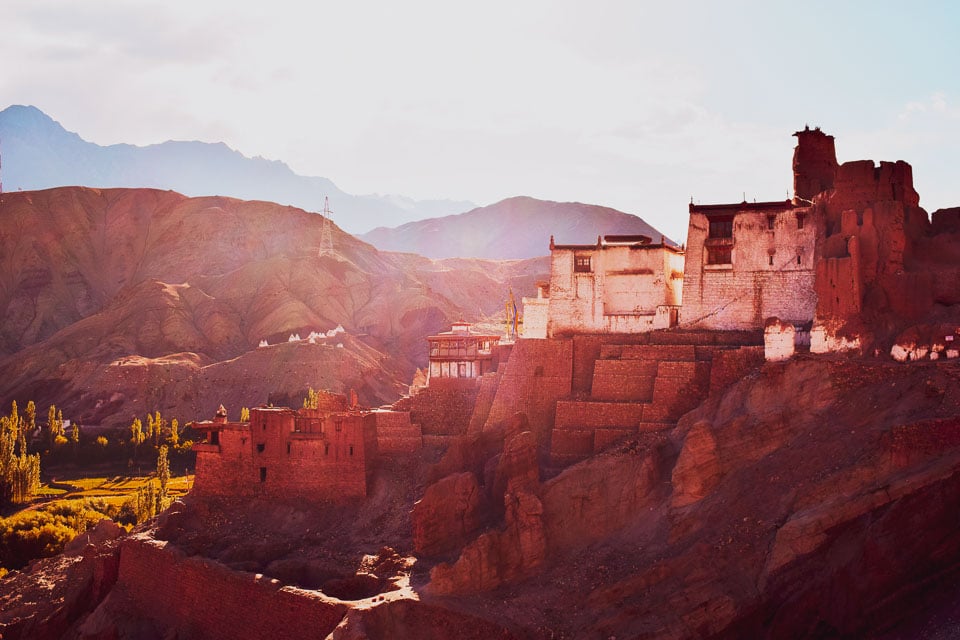 Long before Instagram and YOLO generation set the trend of modern day travel, a large mass have always on the move in India. A huge driver of of tourism in India was trade through silk route, the yearning to reach the cape of good hope in search of spice and other exquisite jewels, and the intriguing culture of pilgrimage. Think of Atish Dipankar. Think of the zeal to reach Manas Sarovar under extreme weather conditions. An urge to visit all the Jyorislinga of the country. 108 Shaktipeeth.
In the close community livibg of yester-years, travel was not always encouraged. Remember the curse of crossing Kalapani? Not very long ago.
Time immemorial, however, people defied all the set rules of society and moved further. That was normal. The erstwhile provincial kings would summon a court of "Nakkhartra", STAR. People immaculate and excelling in their knowledge in a certain branch art. Tansen. Molla Nasiruddin. History had been kind to them.
All until, the world came to a limbo. An infection that started in a freakish way soon engulfed the large part of the world and forced everyone to bear the burnt of it. Specially now that we live in a globally connected economy. All it took a virus to strip down the naked starkness of an unjust society.
Here we are… after three months. Slowly unlocking. A billion people and more have been altruistically undergoing a distressing time, yet somehow managed to stage a spectacular show barring a few incidents.
When the year started, I wrote a "20 places to visit in India in 2020!" My heart breaks looking at that post now. Our festivals have been dimly celebrated. We have let go the Biryani of Eid during Ramadan in Hyderabad. We saw Rathjatra from television only. We are unsure of Durgapuja. Indian monsoon is painting the western ghats lush green but alas, we can not move out of home territory. Verdant valleys of North east India, distant villages in Ladakh, lesser known festivals in Goa are awaiting humans. Who is supporting the weavers artisans of Benaras, who weave one of the legendary weaves of India? Do people still queue up before they open the gate of the Taj Mahal at the wee hours of the day?
Pin it for later!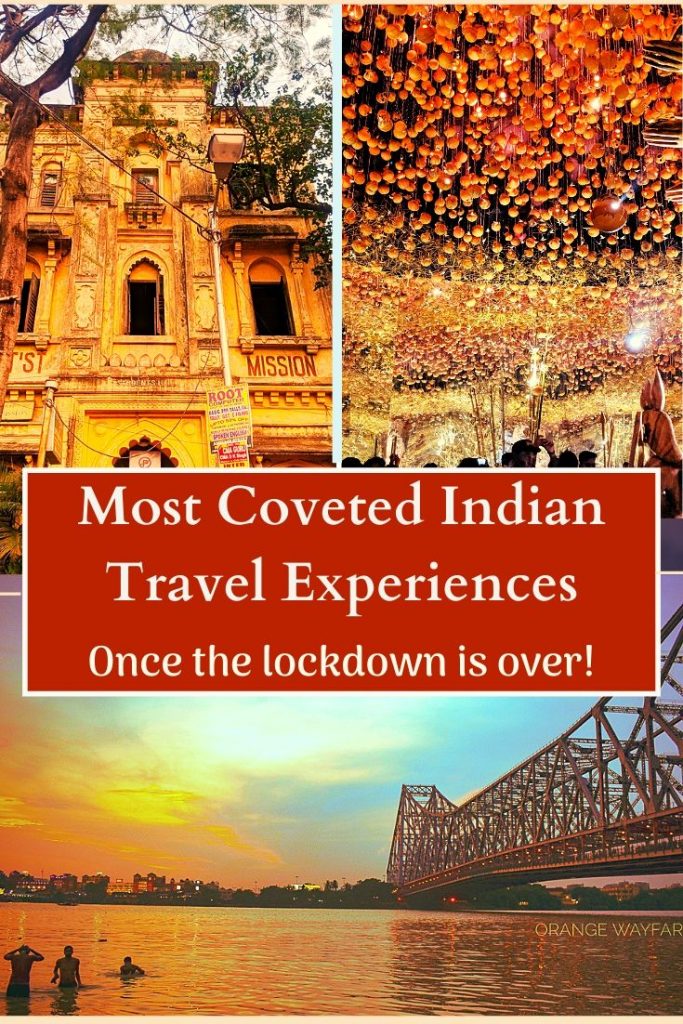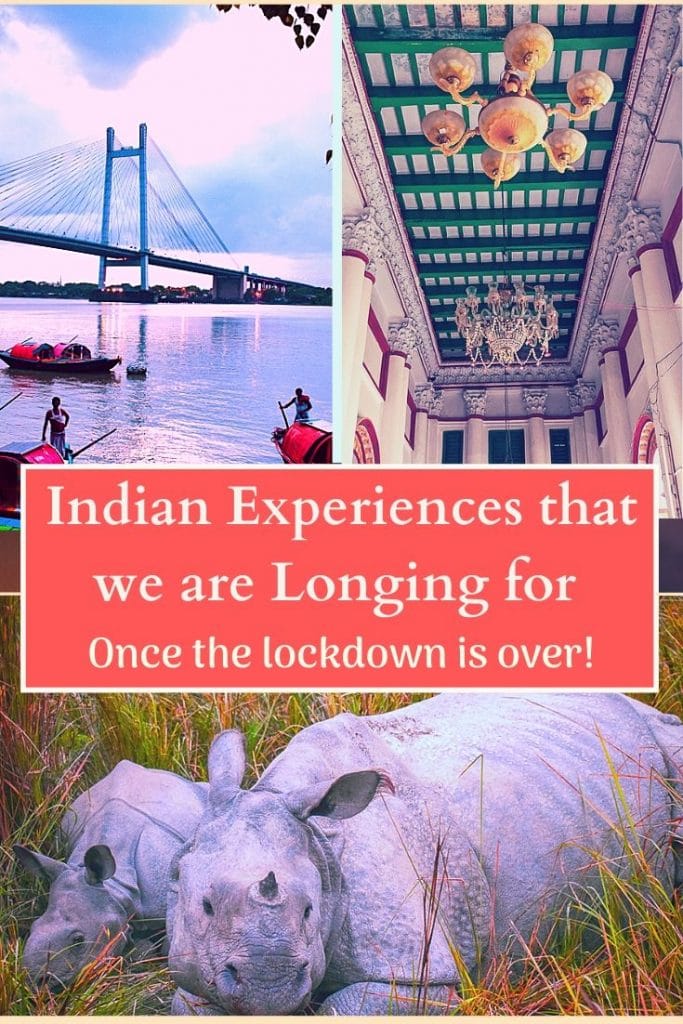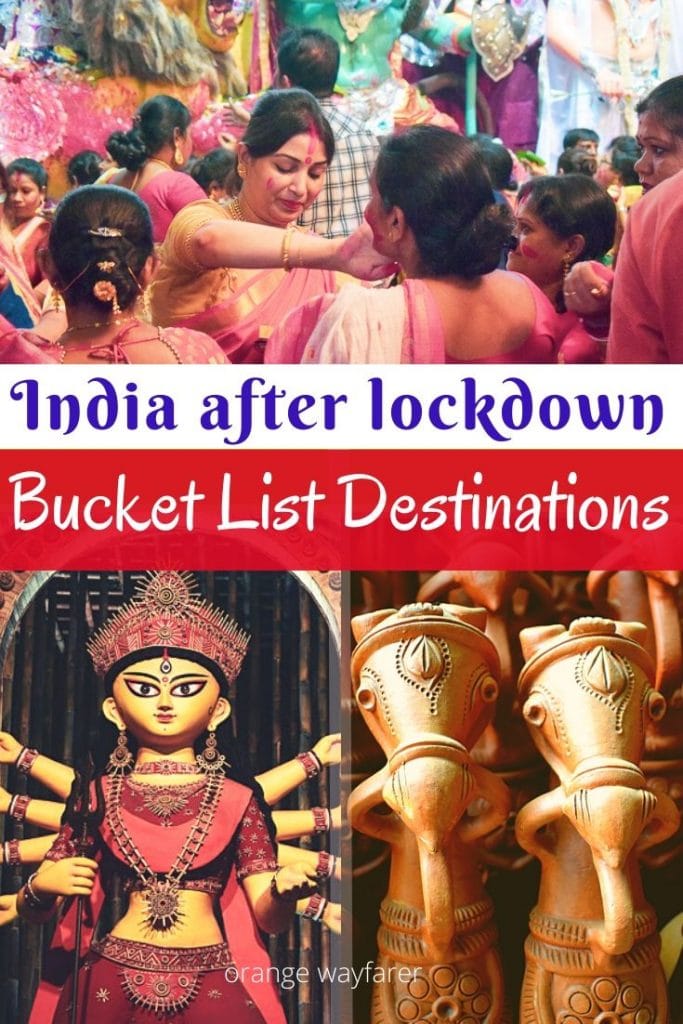 Kanha Tiger Reserve Safari, Madhya Pradesh
Mariellen Ward is a professional travel writer and blogger who publishes the award-winning travel site Breathedreamgo.com, based on her extensive travels in India, and runs custom tours through her company India for Beginners. Though Canadian by birth, Mariellen considers India to be her "soul culture" and lives up in the clouds in Rishikesh.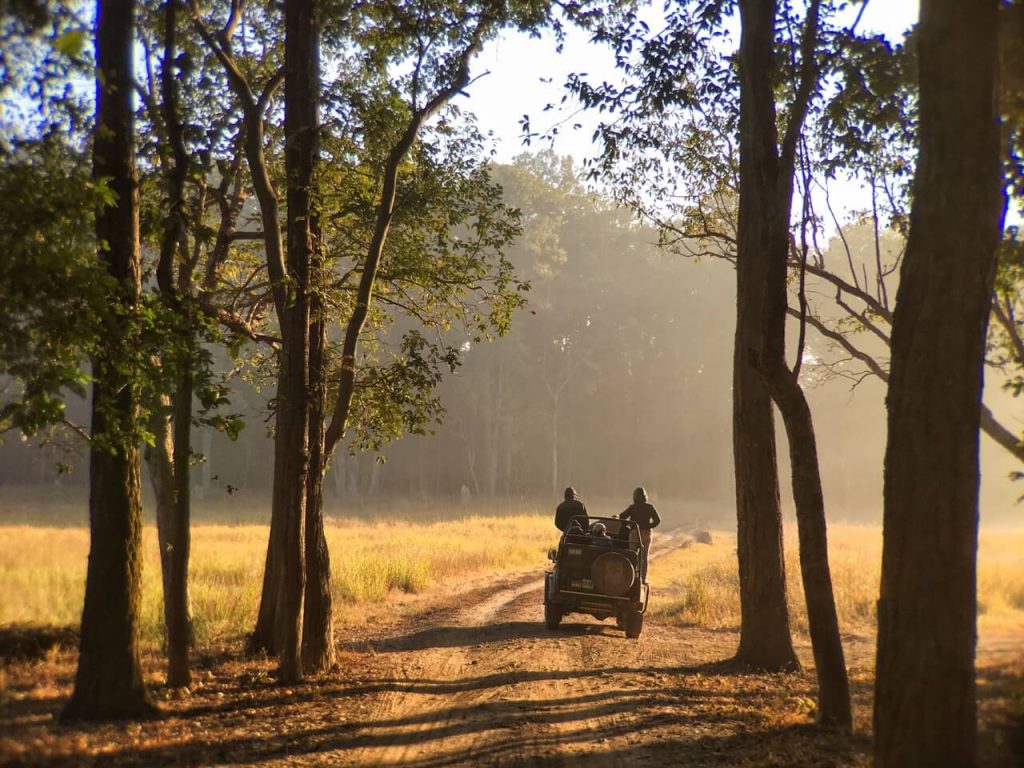 While staying at home for lockdown in India, in Rishikesh, I am very lucky I can see the hills and forests of Rajaji National park from my terrace. It is a blessing to see greenery all around me at the best of times, but now, in lockdown, it's almost a necessity. I am longing for nature, and to be in the forests and jungles, to go trekking, or camping, or on wildlife safari.
My favourite place for wildlife safari in India is Kanha National Park and Tiger Reserve in Madhya Pradesh. I am sure the animals, and probably especially the tigers, are probably enjoying a nice break from the noisy jeeps that invade their space every day. I feel a bit guilty for wanting to go back and disturb their peace and quiet! However, I do believe that well-managed wildlife tourism can help conservation efforts and the protection of animals — and Kanha is regularly voted the most well-managed national park in India.
To me, Kanha represents a kind of paradise on earth. I have many happy memories of driving through the park and feeling completely at peace, surrounded by nature and animals freely moving. I love the way dawn breaks in the Sal forest and the way the sun shines on the rolling meadows. I love seeing the herds of deer grazing and the way the Barasingha antlers stick up above the tall grass. I love the sight of peacocks dancing on the road and of course, if you're lucky, the flash of stripes … Basically, love all things about Kanha and can't wait to go back.
Also read: Exploring Bodo culture at the Manas National Park, Assam!
Exploring the Wild and Wet Northeast Meghalaya
Jayashree, an engineer-researcher and an avid lover of places, often traveling in between her research, not to escape but rather to find the brain food for continuing the same. She blogs at Doibedouin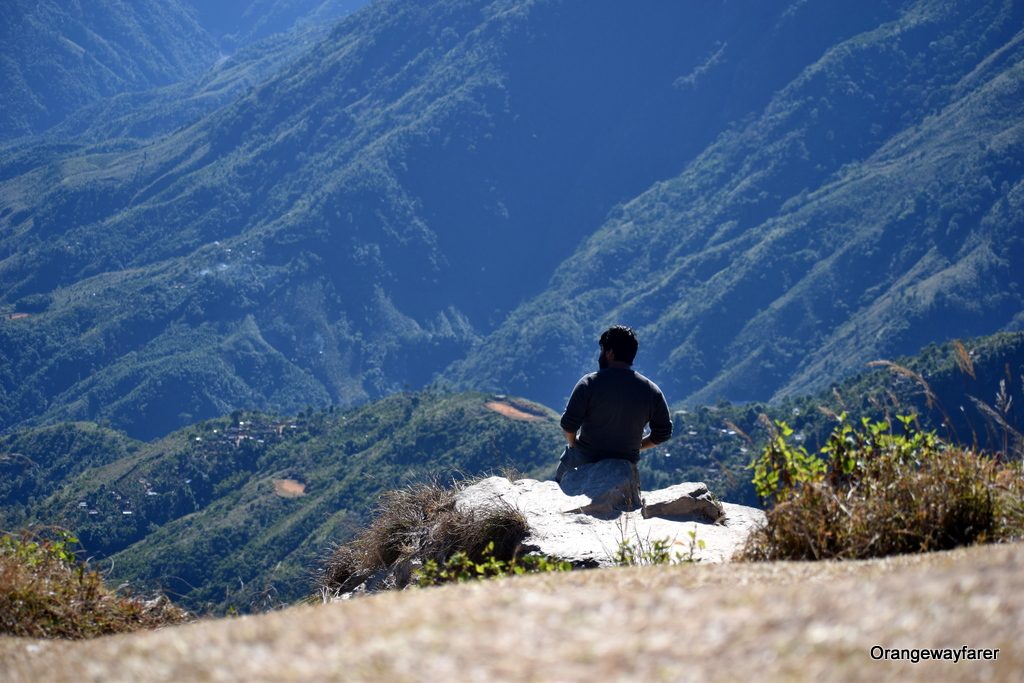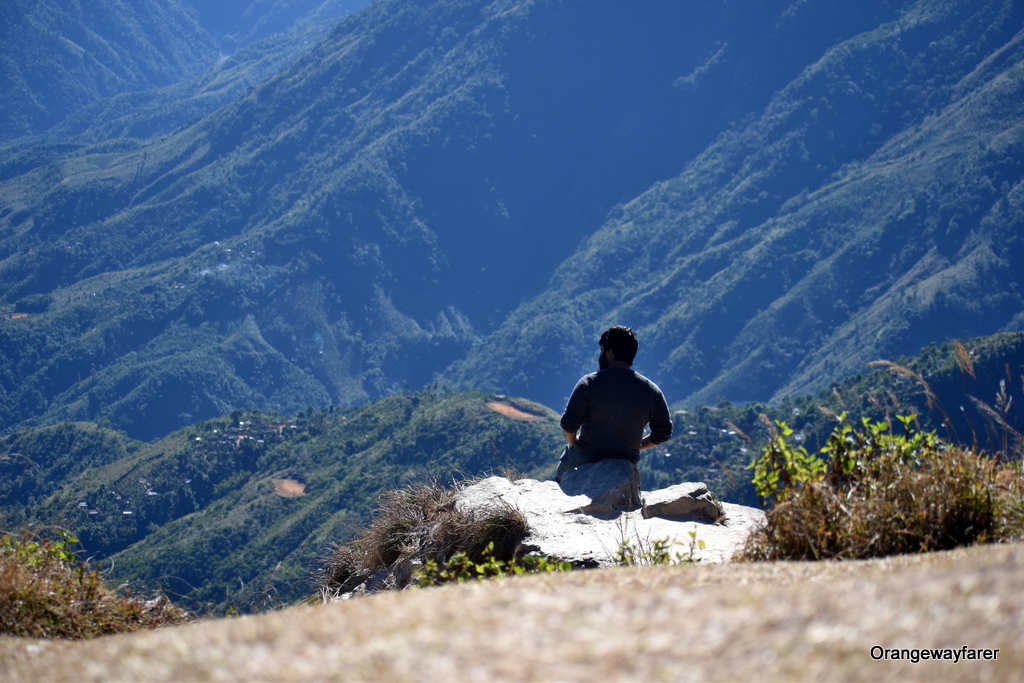 I was looking for a wholesome experiential package, filled with the goodness of people and Nature and a slice of activities challenging the adrenaline. Undoubtedly I found Meghalaya to be my best bet. Hailed and literally meaning "the abode of the clouds", Meghalaya is stoking up my itchy feet every inch. Should you be wondering why, I patently have my reasons. Besides homing "the wettest place of the Earth", it also boast of the "World's largest Sandstone cave". Meghalaya also tops the solo women traveller's hit list. And this was enough augmentation to draw me in.
I have it all planned. The lockdown has provided me time aplenty, to go through my itinerary over and over again. Have a visit to the undulating landforms at the Laitlum Grand Canyon, go caving at Krem Puri Cave in Mawsynram and Arwah cave and Mawsmai cave at Cherrapunji. Soothe my eyes with the three tier spectacle at Wei Sawdong falls. Drumrolls, the additional trek here. Experiencing up close, the lush dense forests, at Nongriat where Nature marvels as the Double Decker Bridge. Have the trail through the Bamboo sky-walk at Shongpdeng. And a sure boating in the crystal clear waters of Dawki. Do a miniature cliff-jumping at the Krang Suri Waterfall. And end my trip with a pleasant stay at the Langkawet, merging in with the locals.
After all, an experience remains incomplete without the bits of the culture and cuisine! Meghalaya is just the place for everything and I am doing it!
Also read: A week in Shillong!
Astounding art of Patachitra from Raghurajpur, Orissa
By Maitreyee Banerjee. Maitreyee di is my English teacher from high-school and is an avid travel enthusiast! She runs the travel focused Facebook group, Wander Thirst.
The vibrant houses of this village painted with intricate tribal designs are bound to overwhelm visitors like myself. I was immersed into the heritage and drinking the rich culture to the brim.
The cherry on top was to watch the artists create masterpieces live in front of us. A clear idea about how art shapes the culture, its people and mind dawned upon me after this visit to one of India's oldest villages. Raghurajpur a small village situated 14 km from the beach town of Puri and 48 kilometres from Bhubaneswar airport was our destination. The village is the abode of 300 artisans. The specialty is their artistic expression on Pata for cloth. Thus comes the name Patachitra.
The paintings depict Gods, Goddesses and mythological stories, ornamented with trees flowers and animals. Its inception was in 5 BC. Raghurajpur also excels in Palm leaf engraving, stone and wood carvings. The common paintings depict the Rathayatra of Jagannath Raslila, Mathura Vijaya and Ayodhya Vijaya. Raghurajpur also gains importance as it is the birthplace of the exponent of Odissi dance Kelucharan Mahapatra. The Mystic art, warm and welcoming people, the Heritage, everything was enchanting me like the flute of Lord Krishna. After regaining my senses it was time for us to bring back a souvenir from this world which is so close to us yet so far from the worthless rat race of the cities.
Picking up a few items become a tough decision when you are surrounded with masterpieces each as brilliant as its neighbour and that too at a reasonable price. Though these pieces are priceless. With a heavy heart we left this humble village which any day can challenge the walls of any international art exhibition.
Also read: Goa beyond the Sun and Sand, a guide to offbeat and interesting tourist attractions in Goa!
Gir Forest, Gujrat: the Last Home of Asiatic Lions
By Ketki from Ecokats who writes about sustainable travel across the globe.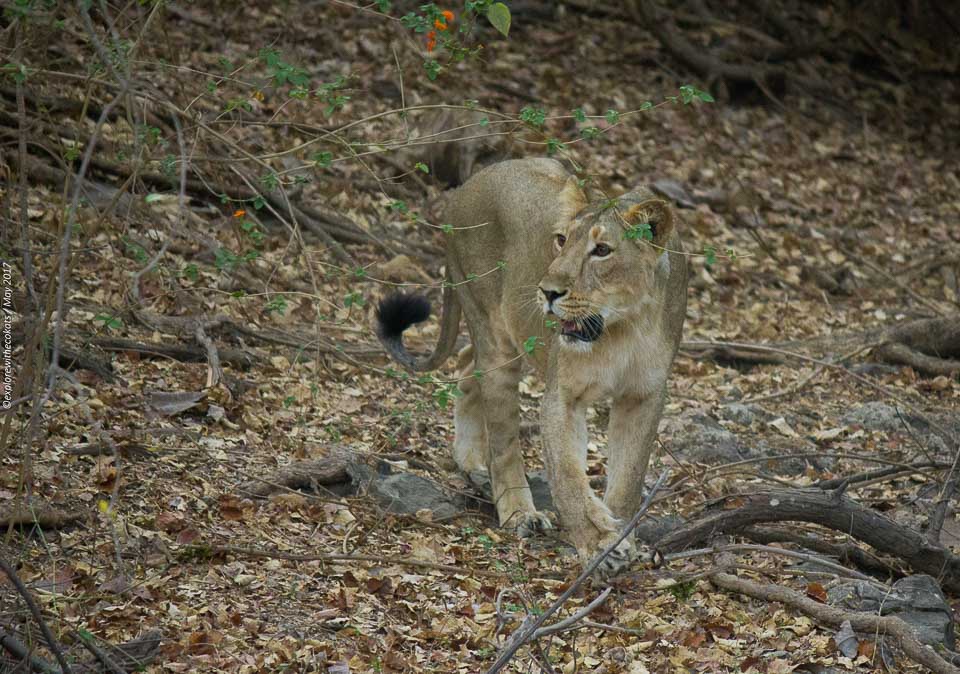 Summers are dedicated to atleast one wildlife trip in Indian national parks for me. This year I had 3 planned – Gir National Park, Nalsarovar and Satpura Tiger Reserve. Summers are best for wildlife trip because the chance of spotting the big cats is higher since they come out of their comfort zones to cool off in the river or to drink water at the watering holes.

Multiple wildlife trips are a ritual for me and my husband as that is the only vacations we sneak from our schedule. We enjoy the suspense of spotting wildlife from our binocular and the eerie silence of the Indian jungles. But we missed it this year due to travel restrictions. In order to keep with the ritual, we visited these parks through our pictures from the previous year and attended webinars by fellow wildlife enthusiasts and ornithologist to fuel our wildlife lust.
We even participated in online safari conducted by many national parks, which gave us the same thrill as being in an actual one.
Though the national lockdown is lifted, the national parks are now closed for monsoon and would reopen in mid-October. Intrastate travel or International travel may not be safe then yet (who knows) but we certainly plan to visit Gir National Park around the year-end which is closest to our hometown. We totally deserve that stress-free environment without mobile signals and the fear of a pandemic.
Also read: How to plan a trip to Masai Mara, Kenya during the great migration?
A Road trip Across Rajasthan
By Sandy & Vyjay, Travel couple bloggers from Voyager . Follow them on Instagram here.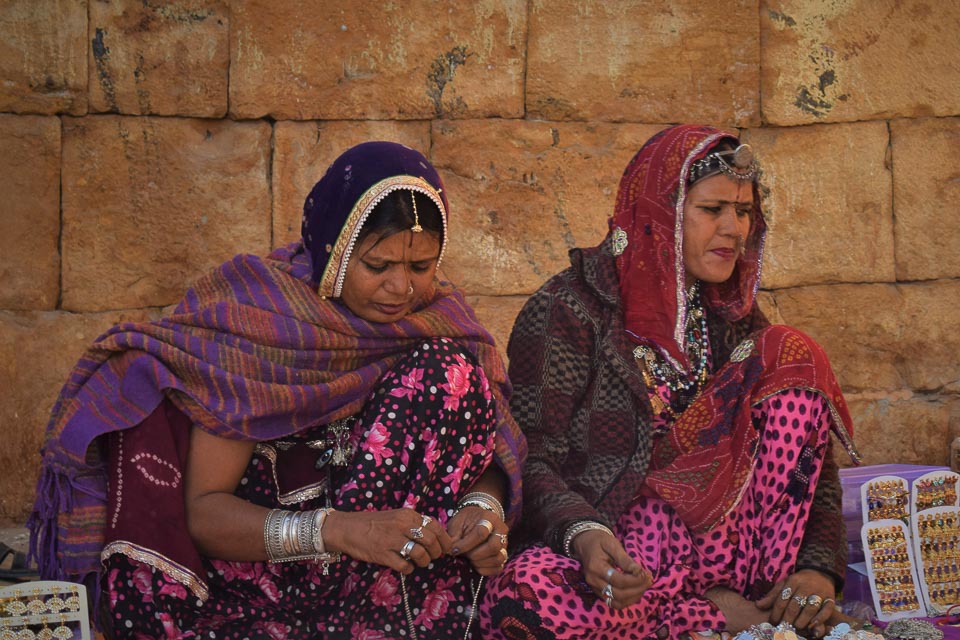 We can almost feel the thrill of the landscapes of Rajasthan whizzing past us. The fragrance of petrichor from the first rains caressing the parched earth fills our nostrils. The ballads of valour from the glorious chapters of the history of the region resonate across the sands of the Thar desert. Yes, we yearn to be back on the road again, driving through one of the favourite states in India, Rajasthan. India with its diverse landscapes ranging from snow-clad mountains of the north to the sandy and arid land of Rajasthan provides an ideal turf for road trips. But the magic of a road trip in Rajasthan is always magical.
Though we have done many road trips across Rajasthan, covering the cities of Jaipur, Jodhpur, Jaisalmer, Bikaner, Udaipur, and more, the call of the desert is irresistible and there is so much more to explore, that we have to return back. The historical forts of Rajasthan await our footfalls, the tigers of Ranthambore are eager for a rendezvous, the tranquil lakes await in anticipation. As the sun sets in a fiery splash of orange across the shifting sands of Jaisalmer, the air is smitten by the mystique of the songs of the Manganiyars that touch the core of your hearts. The smoky smell of Rotis and the spicy flavours of curries served with lots of love and garnished with warmth, at a roadside Dhaba at an unknown pit stop on the road generates waves of nostalgia. Yes, the pull of Rajasthan is hypnotic and irresistible.
Also read: How and whys of an exciting road trip to Tawang from Guwahati, Northeast India.
Spending an evening at Varkala Beach
By Nishu from Tanned Travel Girl. Follow her on Instagram @Tannedtravelgirl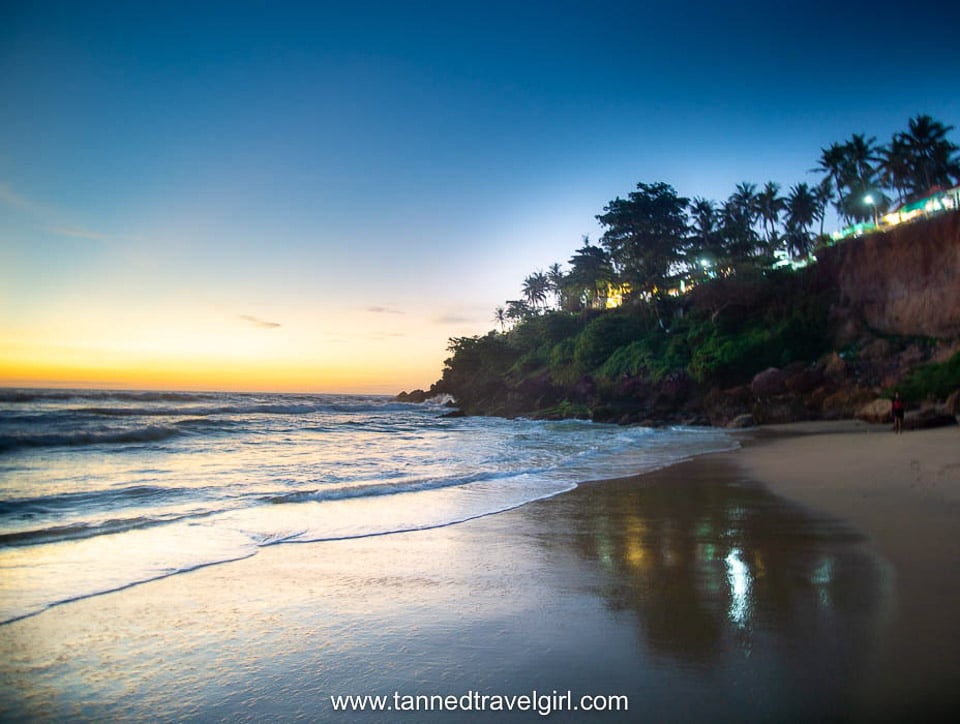 I was born and brought up in North India but it was 5 years back that I moved to Southern India for my job. At the beginning of my transition phase, when culture, language, food, and people were totally different, life seemed tough.
In that challenging phase, there was one thing that kept me holding, the vast horizon of the ocean. The waves of the ocean seemed to take away all the worries and stress as they touched my feet. I had spent many quiet evenings by the beach absorbing all the positive energy of the sunset.
The pandemic has changed our lives. This lockdown is challenging and all of us are experiencing anxiety and stress on the uncertainty the future holds. I am craving for the ocean which reminds us of the limitless possibilities. When the lockdown ends, I will go to Varkala beach in Kerala and sit at one of the cliff corners. I will walk barefoot on the sand and will let the waves take my worries far far away. I will reflect on the tough days passed as the orange sunlight will reflect on the ocean and take his phase as a learning for life! This too shall pass.
Also read: Koh Yao Yai and Koh Yao Noi, the off the beaten route close to Phuket island, Thailand!
Kanda Lake, a pristine Off the beaten Route in Himachal
Shivani is a passionate foodie traveller, & love to share her culinary experiences along with the travel guides & hacks at The Wandering Core. Follow her on Instagram here.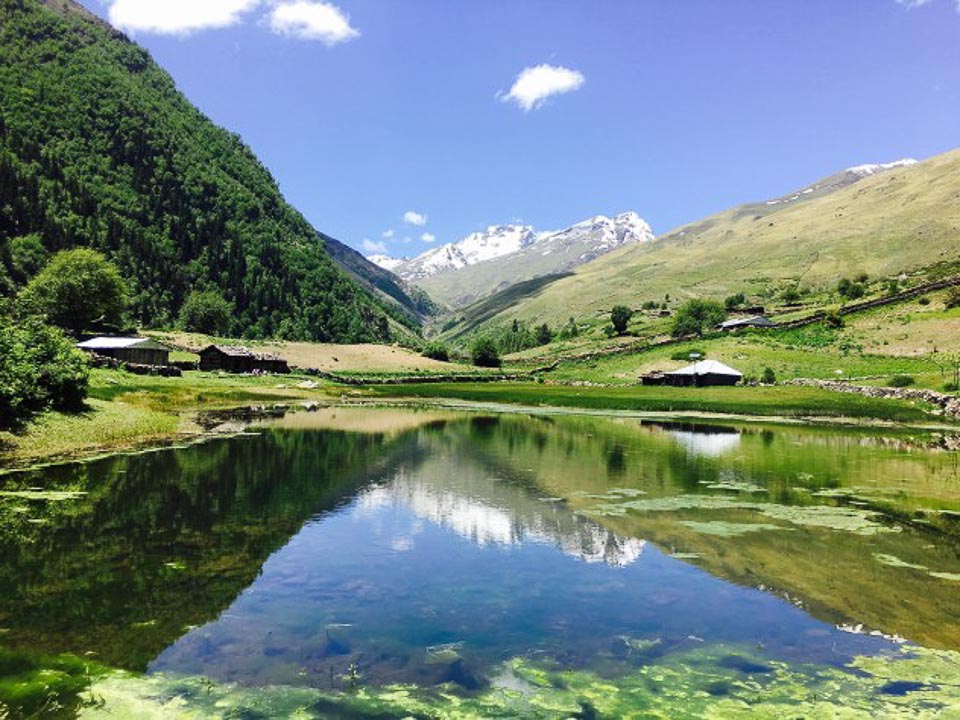 Kanda is not a typical tourist destination, trekkers use it as a pit stop to spend the night on the way to Reckong Peo. There are two options to reach Kanda from Sangla, either 6 hour trek or hire a local cab. We chose the latter, primarily for my parents, but it turned out to be an adventure in itself.
Tip: Unless your personal car has torque capability for all the wheels, hire a local 4X4 cab.
The route for Kanda is not at all developed, and no concrete road in sight. To say the 2 hour ride was bumpy would be an understatement. The ride took us through gorgeous landscapes of the rough mountains and river flowing down in the valley. Even though we were terrified during the ride, the 2 hour drive is one of my fondest memories from Sangla.
The Kanda lake was encircled by algae and from here the view of snow capped mountains is almost at eye level. Locals arrange camps for tourists just next to the lake. We ordered Maggi and tea and sat down for a chat with them. They started telling us numerous tales about the Kailash mountains surrounding Kanda. No matter wherever I have been around India, I always found stories by locals most amusing. They strike a chord with me, the passion locals have for mythological figures is fascinating. As an agnostic, I tend to ignore religious jabber, yet the local stories around them always catch my attention.
The bumpy ride to Kanda, the quiet of the snow mountains and the conversations with locals is calling me again in a post covid world.
Being in love with Sikkim
By Mayuri Patel from Fernwehrahee. She is an Engineer from Surat, who shares her Budget travel stories from around the world!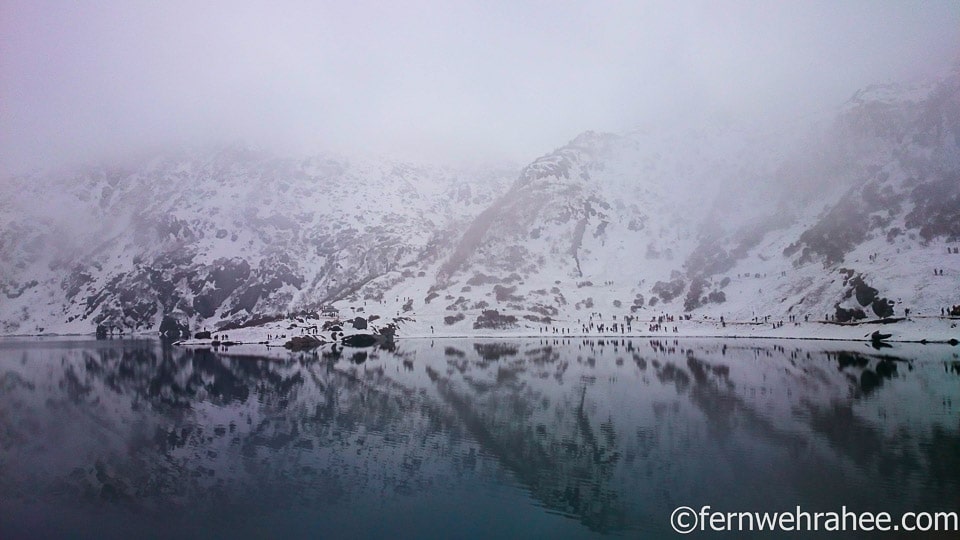 India is slowly unlocking tourism in Phase wise manner. They are opening the tourist places to domestic travellers and I am waiting to fly again! During this lockdown of more than 2 months, I majorly missed being on the road and visiting my favourite Places. I had cancelled my USA and Mexico trips but it didn't stop me to dream again and travel again! Looking from a safety point of view, I would like to take Road trips which will reduce the use of Public transport.
I am forever in love with mighty Himalayas and Mountain states and Sikkim was my first trip to North East India. Sikkim is one of the second smallest states of India surrounded by Kanchenjunga National Park and is the most environment conscious state of India. I am contemplating I had only 3 days to explore the Sikkim while I was on a trip to Bhutan.
How can I forget, Gangtok -the capital? The city is so charming and colourful. Be it visiting Rumtek Monastery for the leaning Buddhist teaching, visiting famous view points like Ganesh tok or chasing waterfalls, Sikkim is ideal to escape the depression given by Corona! But among all, my favourite was early morning walk at MG Road and devouring spicy Momos and thupka in the rain! 
Another beautiful destination in East Sikkim is Old Silk Route in Zuluk.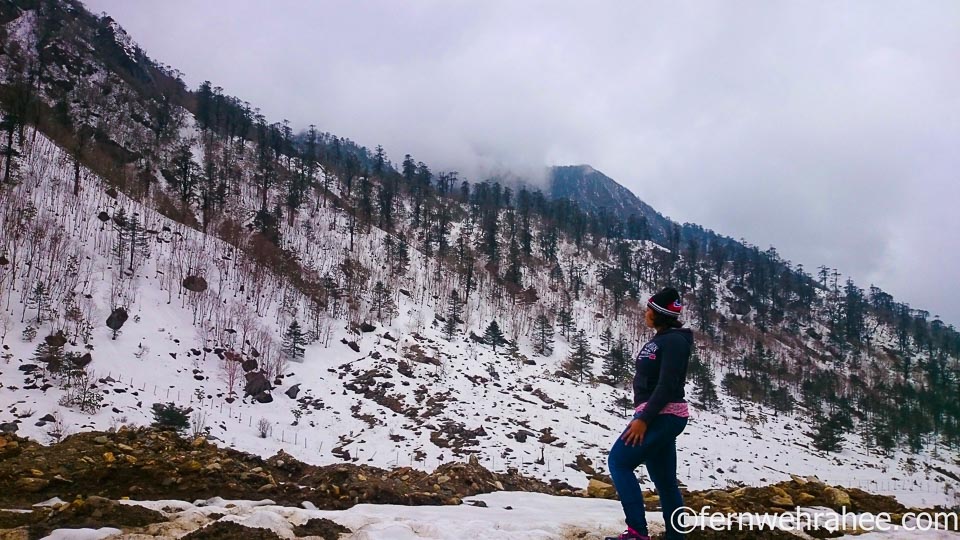 The rain poured continuously during my trip and marred all the views, but looking back, I feel it was a perfect balmy weather to slow down! How can I forget stunning reflections at Tsomgo Lake, WHEN I was almost dead at high altitude! The Maggie and chai at Tsomgo Lake are worth the effort to reach there! How can I forget the conversations about Buddhism at Rumtek with the forest office of Sikkim! The People are so kind and loving! I miss those conversations!
Post COVID, I would love to visit Northern Part of Sikkim for its beautiful Lakes, Landscapes and short Treks. I would like to visit beautiful Yumthang Valley- famous for its flower bloom! Sikkim Road trip is incomplete without mentioning gorgeous Zero Point and stunning Gurudongmar Lake. OHH and I want to drive on the high motorable road to Lachung! Writing about it gives me goose bumps while thinking of my first POST COVID Trip!
Also read: The Naropa Festival of Ladakh!
Walk around the Darjeeling Mall Road and have coffee at Keventers
Contributed by Amrita and Agniswar from Tale of 2 Backpackers
I have actually thought about a lot of things to do after the fear of Pandemic has subsided considerably. A visit to many awesome destinations has played in my mind like a beautiful motion picture. However, when I close my eyes, I can only view myself sitting at the open terrace of Keventers sipping a cup of hot coffee and looking at the Kanchenjunga ranges in front of me. Yes, it is the incredible experience of walking down the Darjeeling Mall that I look forward to the post Covid world.
Darjeeling has always been my favourite place. Infact, it is one such place that both Agni and I visit every year without fail. We love to walk around Darjeeling, experience the sun on us while sitting at the benches in Darjeeling Mall and mostly enjoy the views of Kanchenjunga. And of course, we love to eat and drink in Darjeeling. We love to walk all the way to HMI and think about the mountains.
We love to sip the Darjeeling Tea while sitting lazily. One of our favourite thing to do in Darjeeling is to walk to Darjeeling Railway Station and look in wonder at the Darjeeling toy trains and the amazing Darjeeling Himalayan railways. This Queen of Hills in North Bengal is a place that we feel totally at home.
To us, Darjeeling is like a pilgrimage that must be visited every year. This year, however, is an exception. With the pandemic situation, we have not yet been able to visit our coveted destination. And this is the main reason why Darjeeling is on my mind in the post Covid world.
Also read: Darjeeling, one of my brightest memory from the roads of West Bengal!
Dehene Village, Maharashtra – Experiences to take you back to your roots.
By Bhal & Zenia from Bzee travel lovers. Follow them on Instagram @bzeetravellovers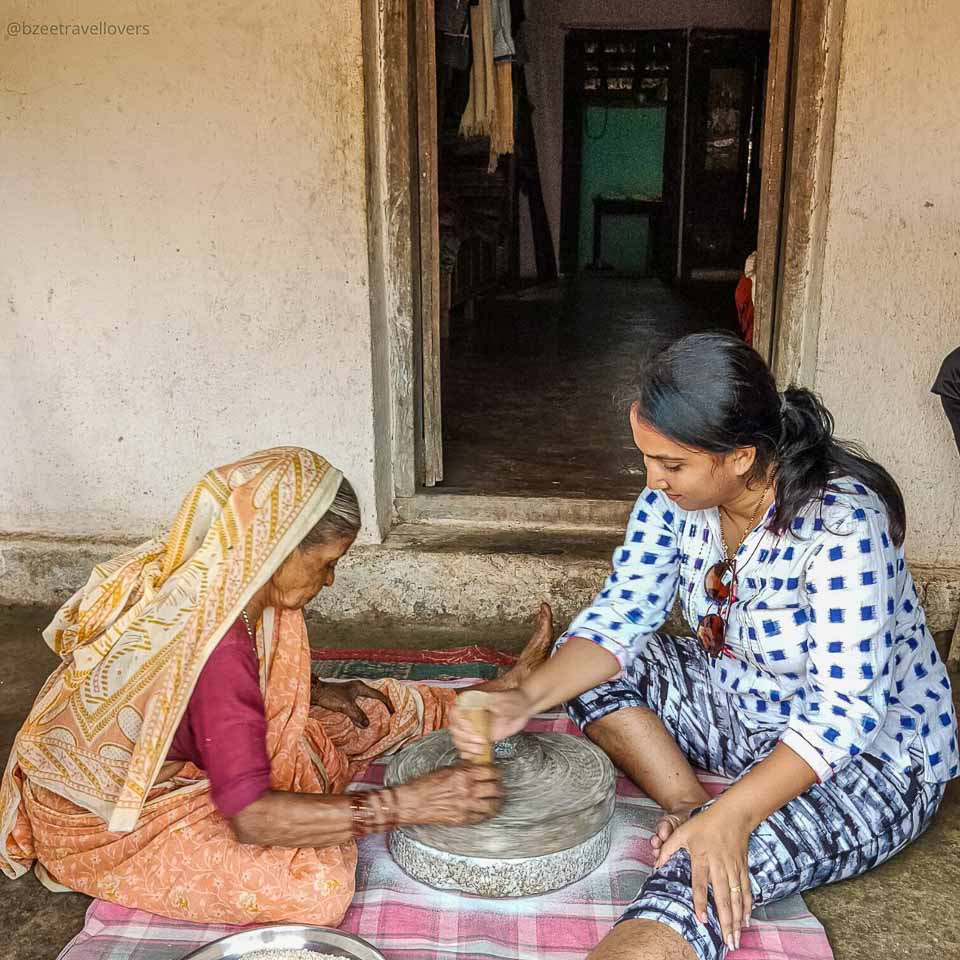 In the post-COVID world, we suggest a trip to Dehene, a tiny rural village about 40 km from Shahapur, Maharashtra where agriculture is still the main income source of locals. They now welcome travellers to get them to experience the village ways with an impressive activity list!
On our trip, we indulged in so many of these activities which instantly connected us to our roots and teleported us back in time. Rice pounding and grinding it on a stone mill (chakki) with the elderly aaji (grandma) guiding us, remains our favourite experience from here. Later, we made our own hand bread (rotis) from the ground rice powder and relished it with home-made pickles.
The other experiences visitors can enjoy are vegetable picking in the vast local farms, getting down with the locals in their paddy fields and helping them sow/reap their produce, a glorious sunset by the riverside while getting a natural fish pedicure in the flowing stream, experiencing the life of locals first hand with a village-walk, going in search of hidden trails to discover pristine waterfalls, and so much more.
We would want to return here post-COVID as there is so much to explore in this rustic village and one can't get enough. We highly recommend going through Grassroutes – a national award-winning rural tourism enterprise that works for the upliftment of the local villagers here.
Also Read: Purushwadi, where thousands of fireflies lit up the sky during monsoon!
Kochi, the Old City by the Arabian Sea
By Debjani from The Vagabong. She call herself a vagabond solo traveler from the city of Joy who believes in creating wonderful memories than to die with dreams. Follow her on IG here.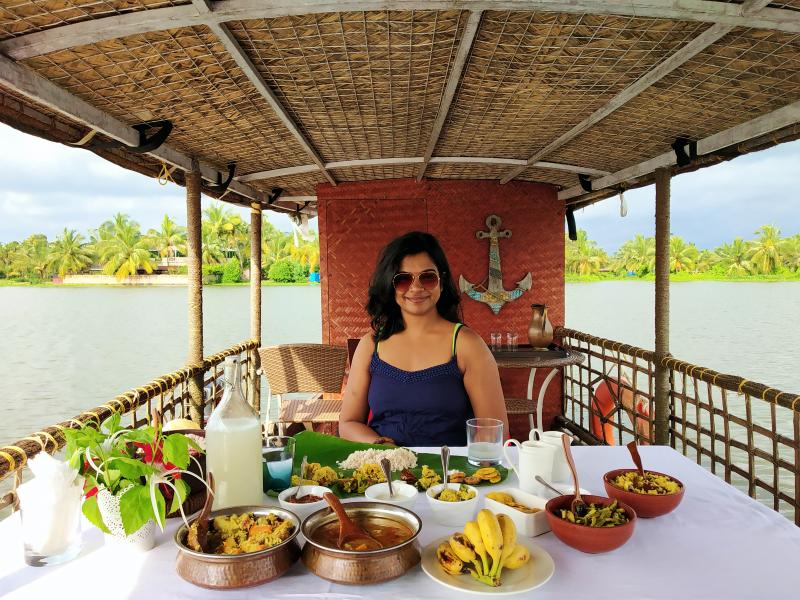 About last year, I visited Kochi in Kerala not just once but twice. Each time I found myself experiencing a different charm than the other. Kochi, intrigues me so much because it has this interesting amalgamation of modernity with a rich historical influence.
The vibrant city reminds me of the number of things I did while in Kochi and a few more which are still left to be done. The most memorable of all, was my backwater experience in the heart of Kochi. Right in the middle of Vembanad Lake, I spent a glorious two days achieving my perfect detox which was located right in Kochi, but yet so tranquil in itself.
Experiencing glorious sunsets while sipping my coconut water, gorging on some delectable curry meen in the middle of the lake, or just cycling through the number of small villages around Kochi is all I have in mind, once I get a chance to visit again. Apart from the Jewish town, synagogues, and Fort Kochi. Kochi has a beautiful side that is truly serene and untouched.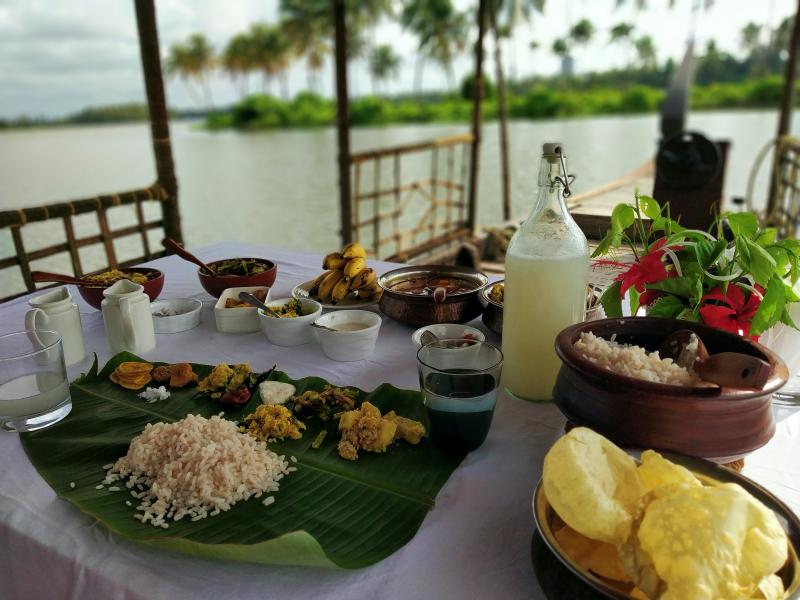 So, post-everything gets normal, Visiting Kerala, which has indeed been one of the leading model to prove the way to achieve a successful flattening curve. Hence, it makes all a valid reason for me to head back there once we embrace the new normal in a fully functional way.
Also read: How to cook Meen Molee, the epic fish dish from Kerala at home!
Watching the evening arati at Somnath temple, Gujarat.
By Sudeshna Poddar from The floating pebbles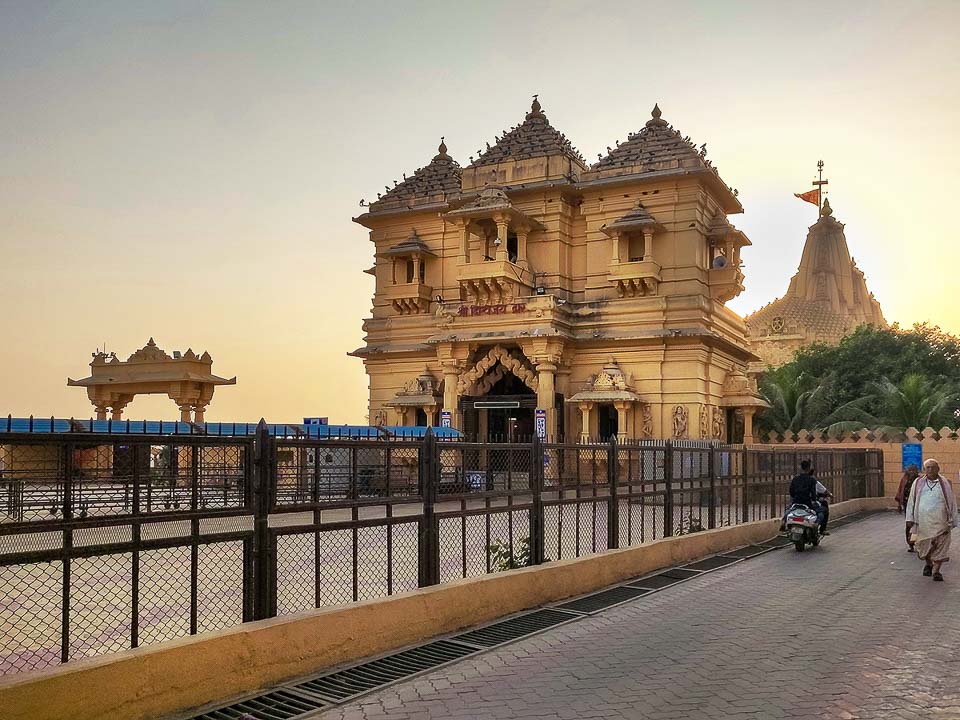 The temple of Somnath is surrounded by a multitude of legends and historical events. The foremost among the 12 Jyotirlingas, Somnath is situated at Prabhas Patan in the state of Gujarat. According to legends, the temple was built first by the Moon God in honor of Lord Shiva, who had lifted a curse and thereby restored the luster of the Moon. Standing on the shore of the Arabian Sea, it is a splendid specimen of Nagara style of architecture and a sight to behold.
One of the most remarkable experiences of Somnath is the evening arati. It starts at 7 PM every evening and lasts for about 30 minutes. It takes place inside the sanctum sanctorum amidst a crowd of devotees. We had reached early to be a part of it. The arati started with lighting of 'dia' or lamps. They were circled around the 'jyotirlinga' by the priests. The mélange of sound of bells, drums and cymbals, the blowing of conch shells, the heady aroma of incense and flowers, the recurrent chants of 'Jai Somnath' – all mix to create an electrifying ambiance, which gave us goose bumps.
As we stood there with our eyes affixed on the 'jyotirlinga', we felt at peace, detached from the outside world. It was a wonderful spiritual as well as sensory experience. Hours after we had witnessed the arati, our heart remained in its trance.
The Somnath Temple has been destroyed and plundered 17 times. But, in every instance, it rose from the ashes a la the mythical Phoenix bird. It's successive creation and destruction is a life lesson that we need to pay heed in these trying times marred with a pandemic. Creation and destruction are two ends between the journey called life. And Somnath is a lively illustration of this.
Explore the intricate designs of Maru-Gurjara architecture in Gujarat
By Soumya from Stories by Soumya, Follow her on Pinterest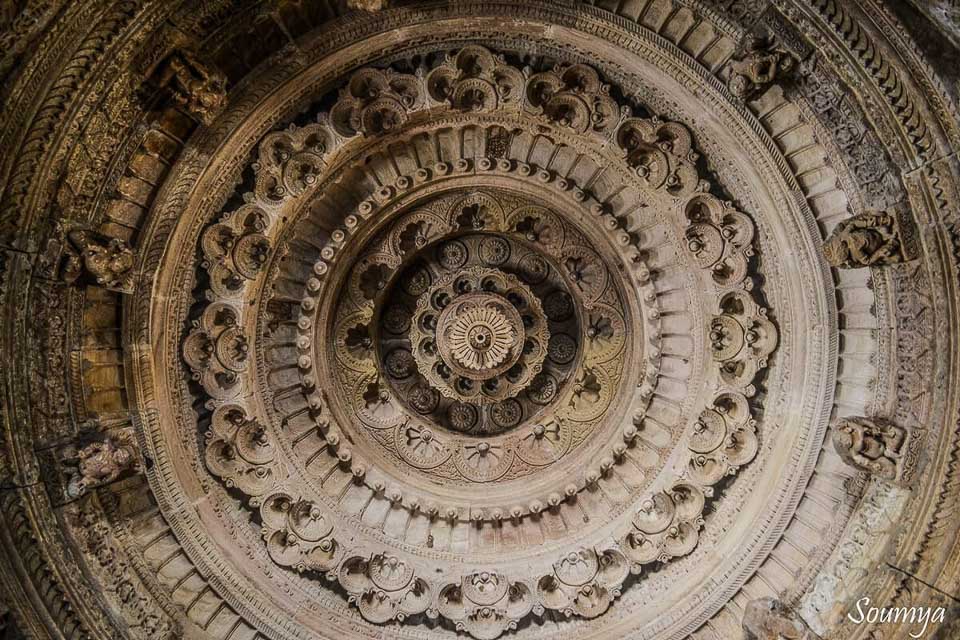 There are so many things that I miss from my traveling days. One of them being the freedom to get lost among historical ruins and discover the world's architectural splendours.
In the post COVID world, the first thing that I am going to do is take a trip to my neighbouring state of Gujarat and explore its exquisite Maru-Gurjara architectural style.
I got introduced to Maru-Gurjara architecture a long time ago when I first visited the Jain Temples of Dilwara. However, I started pursuing my love for it only a couple of years ago when I was smitten by the beauty of Rani ki Vav (The Queen's Stepwell) and the Modhera Sun Temple.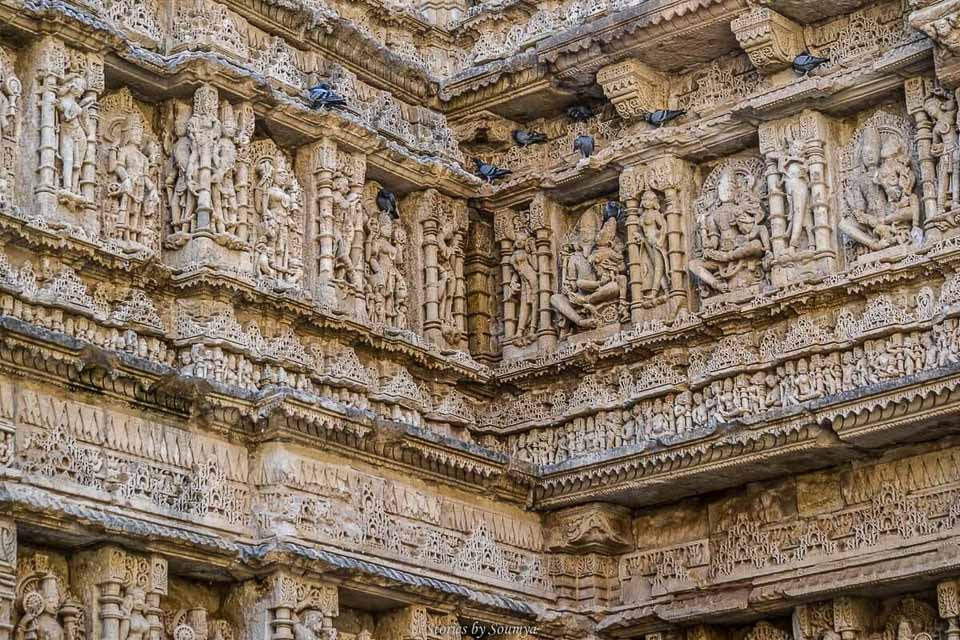 Rani ki Vav is a 7-tiered stepwell with an interesting history. And it is an art lover's paradise. As you climb down the steps, you will see hundreds of sculptures dotting the stepwell walls. There are 1500 sculptures in total and each of them is insanely detailed. I could only stand and gape at the beauty surrounding me and be mesmerised by the skill of the artist.
All Maru-Gurjara structures are well known for their lavish decorations and elaborate carvings. And this was reconfirmed again at the Adalaj Stepwell in Ahmedabad and the Sun Temple of Modhera. In Modhera, I was dumbstruck by the intricate rosette ceiling of the Sabha Mandapa and the exquisitely crafted arched gateways (toranas).
Everything in Maru-Gurjara screamed detailing, patience, and an undying passion for the art. I would love to go back and explore more of this architectural style in both Rajasthan and Gujarat. Therefore, post COVID will definitely see me a lot among old temples and beautiful sculptures.
Also read: Complete guide to visiting Hampi
Relishing Momos & Thukpa in the Spiti Valley
By Suruchi Tashi from AllGudThings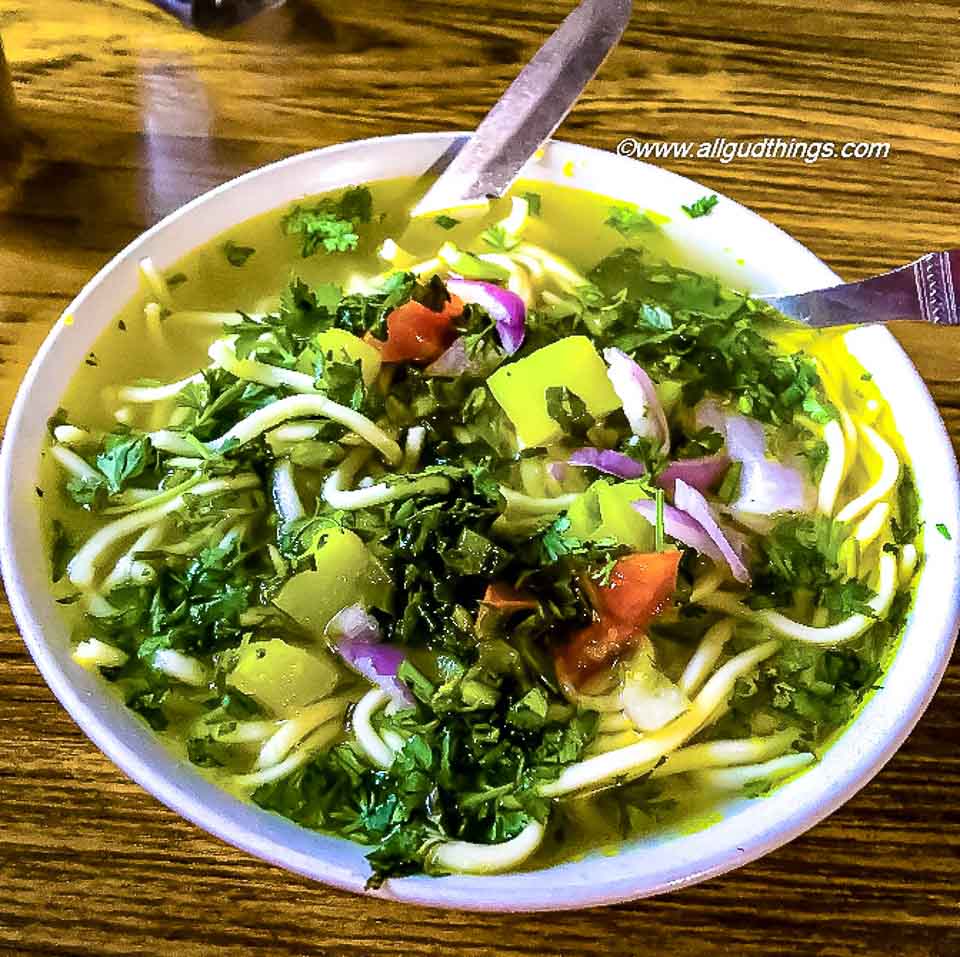 Spiti Valley, a cold desert, located high in the Himalayas in the northern Indian state of Himachal Pradesh is our forever favorite destination. "Spiti" means "The middle land" which lies between Tibet and India. The valley is drop dead enchanting & it casts an unknown spell over you. Indeed, it makes you – go gaga, forever. The land is barren but extremely raw, pure, calm, adventurous and blessed by the sound of ancient Buddhist chants and prayers amidst chilly winds.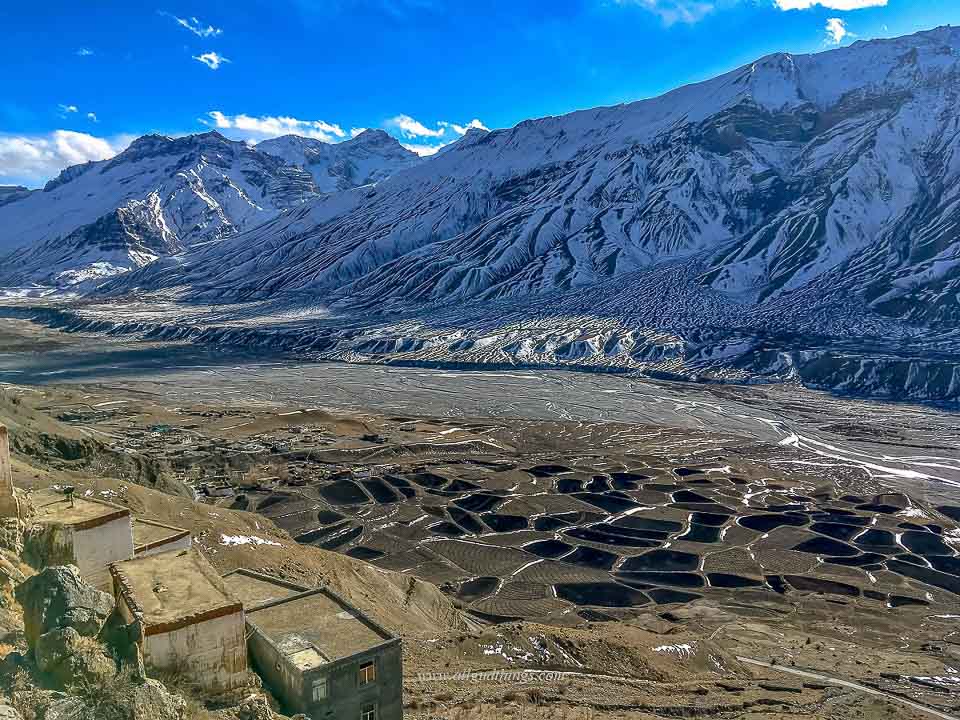 When we first visited Spiti we were totally mesmerized it. We were, left speechless and in the end didn't had enough words to describe its beauty. The huge snowcapped mountains, the carvings on the rocks by wind & water, the freshness of the air, the unseen vistas, number of strategically located Buddhist Monasteries, the modesty of the local people, the ancient culture of the place, and the local Spitian food- all makes us wonder how pure, untouched and yet diverse this part of the world is.
Spiti to us is all about slow travel, disconnected from the world, and relishing good local food like Momos, Thukpa, Spitian Bread, Barley drinks etc. topped with the gorgeous views. In the valley, almost everywhere a wide variety of momos (i.e. vegetable, chicken, pork, yak meat momos & tingmos) are served with a special handmade sauce full of herbs and spices which add amazing flavor to the palate. And these momos when clubbed with veg / non veg thukpa, makes the complete meal. Indeed, the combo also add warmth to your chilled body. The tasty momos and thupka combo in the backdrop of the cold spiti valley gives you the heavenly flavors which one can only relish in this terrain.
And above all, the valley helps you to rediscover self, your inner peace & your values. We are definitely going back to this heaven once the pandemic is over for some positive thoughts & energy.
CAMPING AT PARASHAR LAKE, MANDI
By Avantika Chaturvedi from Wayward Wayfarer where she writes about Sustainable travel tips. Follow her on IG here. In her own words, "A twenty-something solo adventurer, Avantika finds comfort in learning about various cultures, its people, and listening to age old folk tales. When not on the road, she can be found cuddled up with her dog with a book in her hand."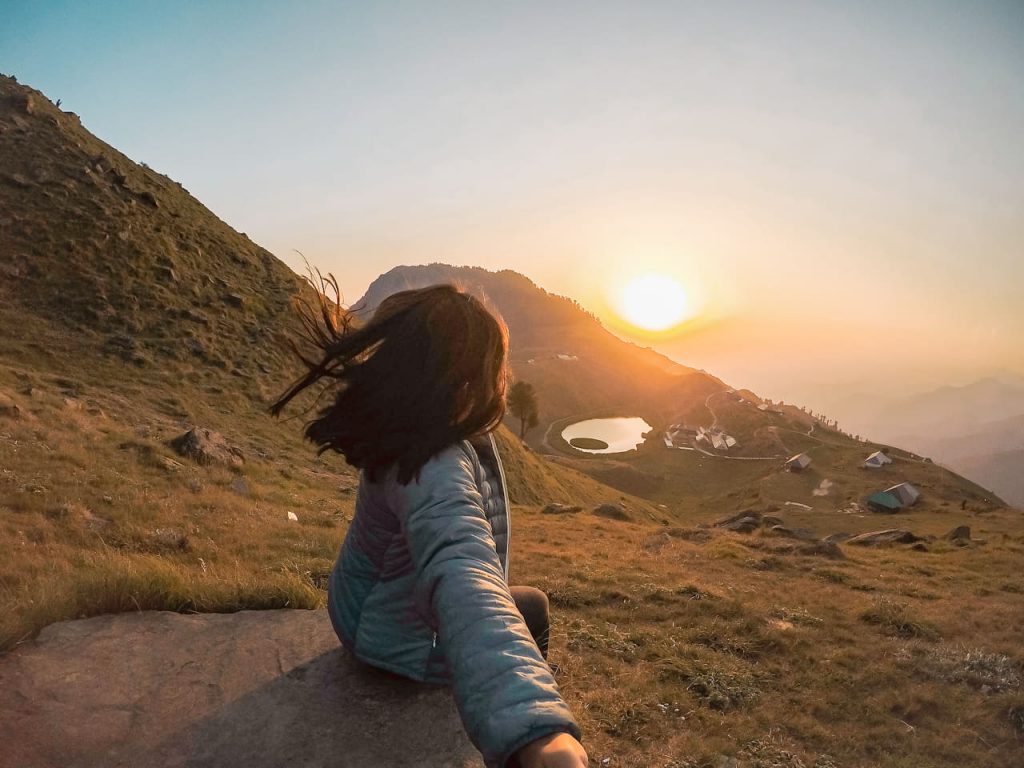 Whenever I start feeling burnt out, living the city life for too long, I escape to my happy place. Parashar Lake near Mandi in Himachal Pradesh has long been the one place I'd go to unwind and find a fresh perspective on life whenever the going got tough. The endless, rolling meadows surrounding the lake, the far-off Himalayan peaks visible in the distance (some as far as Uttarakhand!) and the mysterious piece of land floating in the middle of the lake with a saturated, cloudless sky above are what makes this place so special.
I have had unmatchable experiences here ranging from waking up to a massive herd of horses grazing by my tent, gorging on steaming plates of rajma chawal in sub-zero temperatures and taking a dump in the vast open wilderness behind a rock! Ever since the country has been put under lockdown due to coronavirus, the only thing I can think of is running off to my beloved Parashar- only that I cannot. I cannot revel in her virgin vistas anymore and my heart aches to be rolling down its grassy hill slopes again.
My heart longs to be a part of the yearly festivities at the Parashar Rishi temple, it aches to meet the dhaba owners by the lake, to travel in overcrowded HRTC buses, and to wake up to the sound of silence after a good night's sleep in my humble tent.
Ask me a hundred times where I'll be when travel is possible again, and I'll tell you a hundred and one times- Parashar, always!
Chasing Sunsets and Hogging on Momos in Bir
By Arnav Mathur from Eat | Travel | Live | Repeat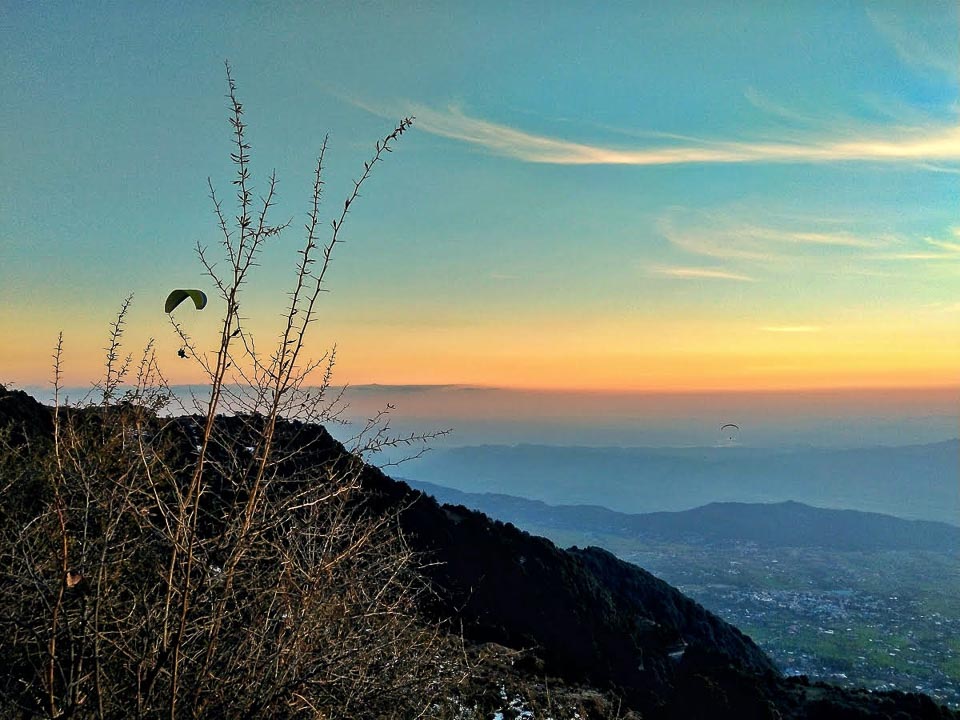 One of the things that I am looking forward to in the post Covid World, is heading to Bir, and enjoying the sunsets. The sunsets in Bir, similar to the ones in Bali, are a piece of art. This attraction is possibly because Bir was the last destination I spent a good time in, before the lockdown. On the first day of reaching Bir – Billing – the paragliding capital of India, I had decided that I will be chasing sunsets, everyday from a different location, but the plan failed, as out of the 12 days I was there, it rained on 6 of them. However, I managed to witness some really amazing sunsets during my stay in Bir – Billing, which for a lot of reasons will remain one of my most memorable experiences in the Himalayas.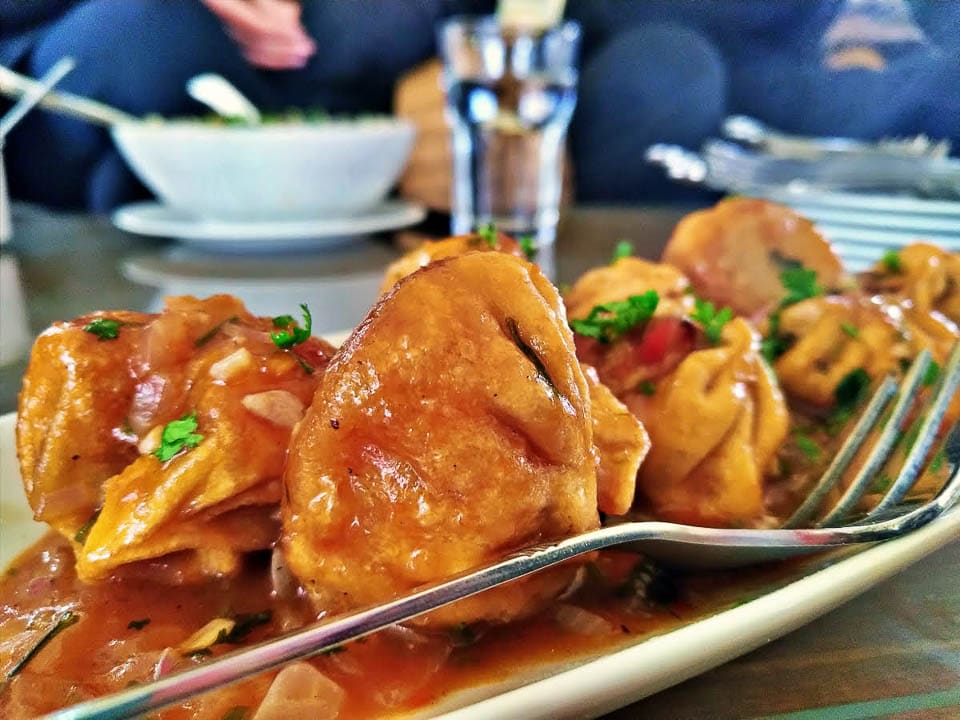 Oh and how can I forget, the experience in Bir, will not be the same without hogging on the delectable fried momos at Ram Bahadur, and the spicy Devil Momos at Nyingma Restaurant. Everyone who has been to Bir, and who loves momos, will attest to this. While the small dhaba sells practically a ton of things, momos, both steamed and fried, sell like hotcakes. It possibly has to do something with the spicy and yummy chutney it is served with.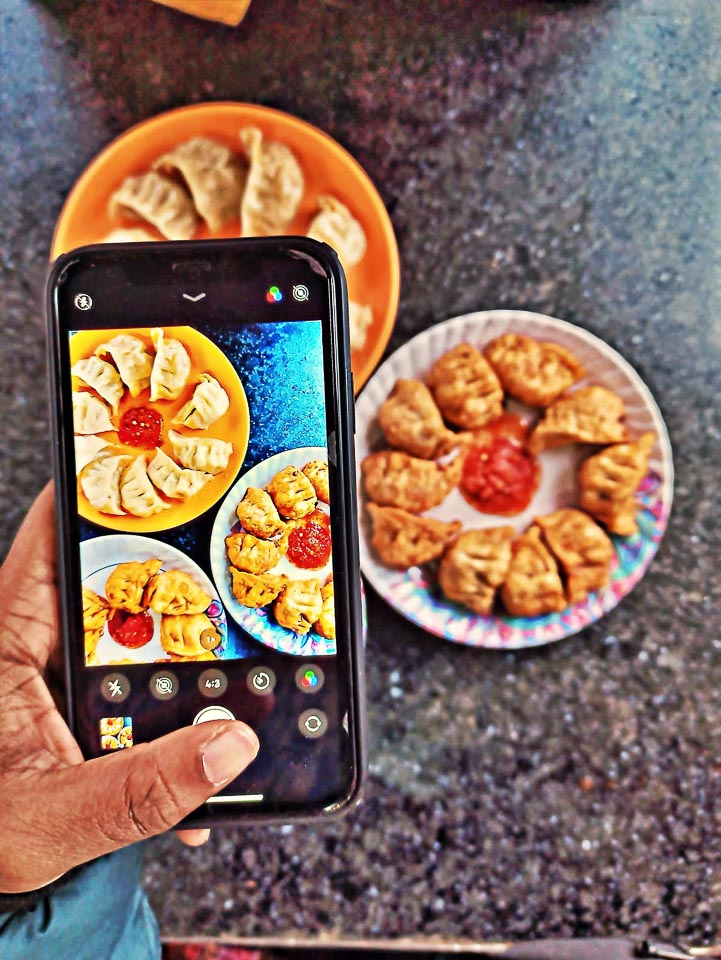 Not only that, Bir has a vibe which is very welcoming and relaxing. No wonder, it is one of the growing digital nomad hotspots in India, with a lot of artists and content creators, having relocated to Bir in the past couple of months, before lockdown.
Also read: 25+ amazing Indian food to try at home!
Dzouko valley
By Ishani Nath from Buoyant Lifestyles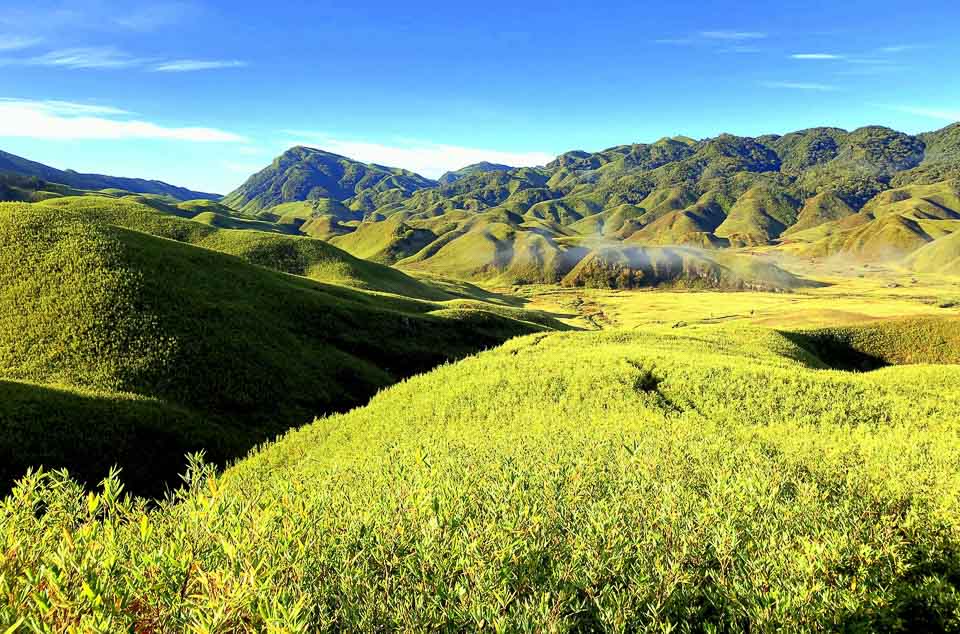 Last year in October 2019, I and my husband had planned for a trip to Dzukou Valley in Nagaland. I won't say I am a seasoned trekker. To be honest it was my first proper trekking experience. It had been raining continuously just a few days ahead of our journey. We were praying for the sun on arriving Kohima.
It was overwhelming that the sun shone bright as we started our trek. We walked through a forest surrounded by hills, there was no proper route, it was big boulders, intertwined roots of trees that were steps and we had to climb upon. For an hour I found it very difficult, the trek was slippery due to heavy rains since the past few days.
We moved on and finally had the first glimpse of the valley. I felt as if I had set foot on paradise. We reached the main point to the guest house after a total trek for four hours. Everything was breathtakingly beautiful. Rolling hills with dwarf bamboo plants that looked like a green carpet covering the entire valley.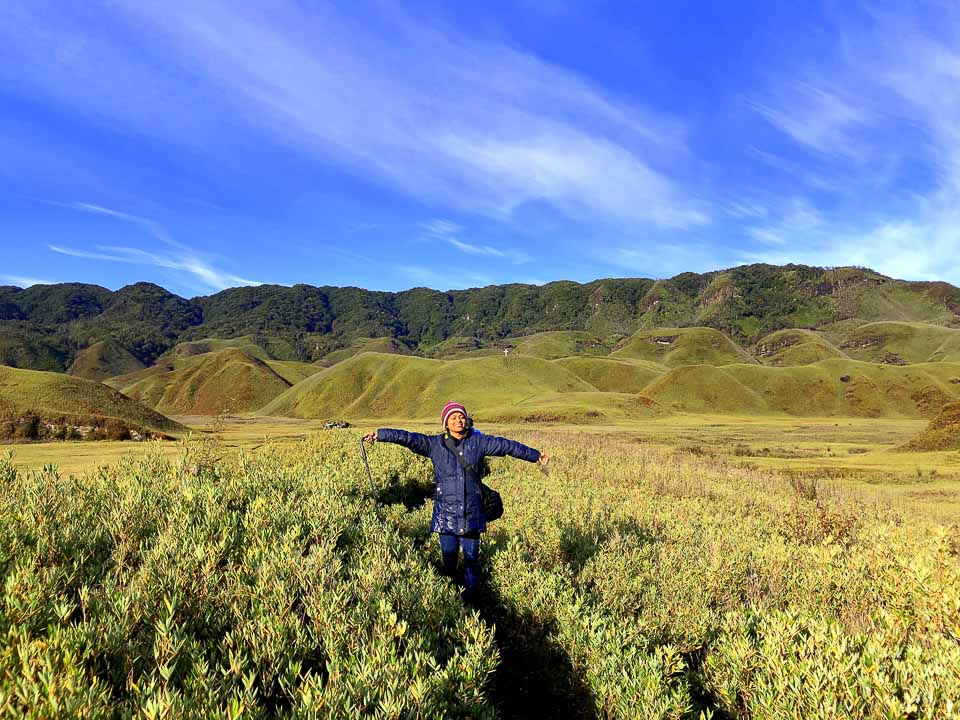 We laid down on the ground for hours trying to absorb the enchanting beauty of the valley. Trekking is one thing which no matter is painful, I had lost all my energy, I felt numb, I cursed myself for coming on this trek. But the moment I had reached the end point I realized how worthy all that pain was, how all engulfing and rewarding the trek to Dzukou Valley in Nagaland was.
Get high on Tea- Kolukkumalai
Trek up to the World's Highest Organic Tea Estate in Kolukkumalai for an inexplicable experience
By Meenakshi Gupta from Tanha Dil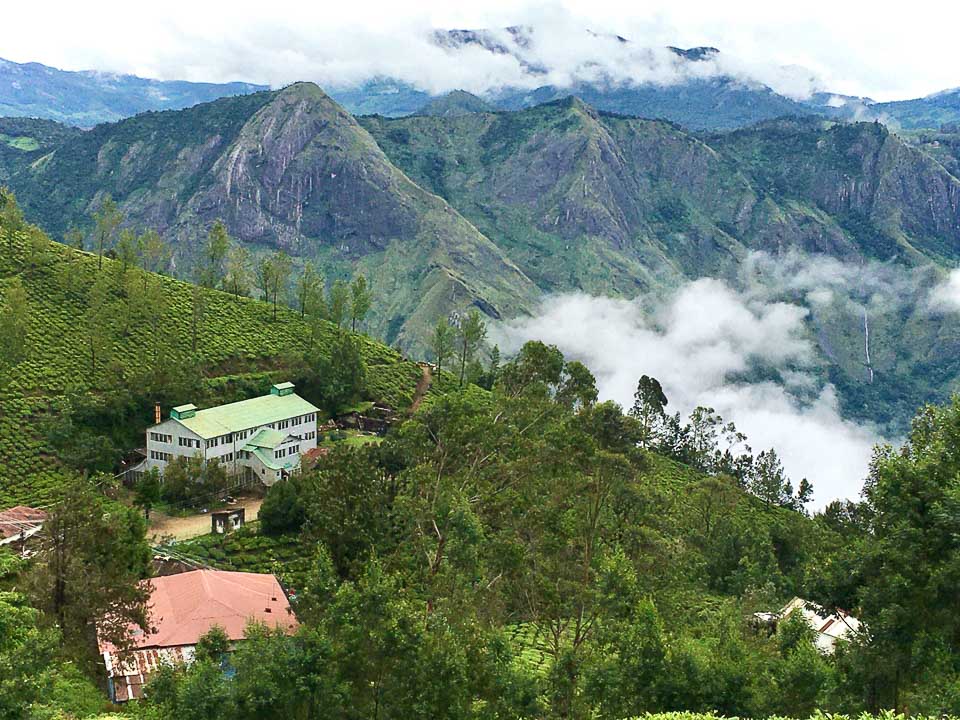 I never thought I could ever get high on Tea. In fact for that matter, anyone who treks up to the World's Highest Organic Tea Estate will surely get high. Shades of green, Tall Pine and Eucalyptus trees, acres of tea bushes, freshwater streams from Kurangini Range of mountains and misty clouds all over the place left me spellbound.
Located at a height of approximately 6800 ft, this tea estate was built in 1935 but the farming in the area is being done for 150 years. Kolukkumalai is a village in Tamil Nadu, primarily known for trekking but also has Jeep safari options and stay on top where the Tea Estate is situated. Once you reach the campsite, there is another trek of about 3 km to view the most enchanting and scintillating sunrise. The Sunrise is the highlight of Kolukkumalai. Amidst clouds and number of peaks, the sight is beyond words.
If you are a nature lover, trust me you will never want to come down. About 15 km of a challenging trek it is worthwhile. The Jeep safari on a bumpy dirt track also takes you through the same route covering misty estate and is also one of the most thrilling experiences. The trek and Jeep safari both start at a height of 3800 ft above sea level. Jeep ride takes you up through 40-45 hairpin bends so be ready for that adrenaline rush.
The misty cloudy Kurangini mountains, Chirping birds, steep trails, lush green tea bushes, the whole atmosphere is like a dream painting. The wide range of Kurangini Mountains and lush green tea gardens, Oh! I missed a heartbeat.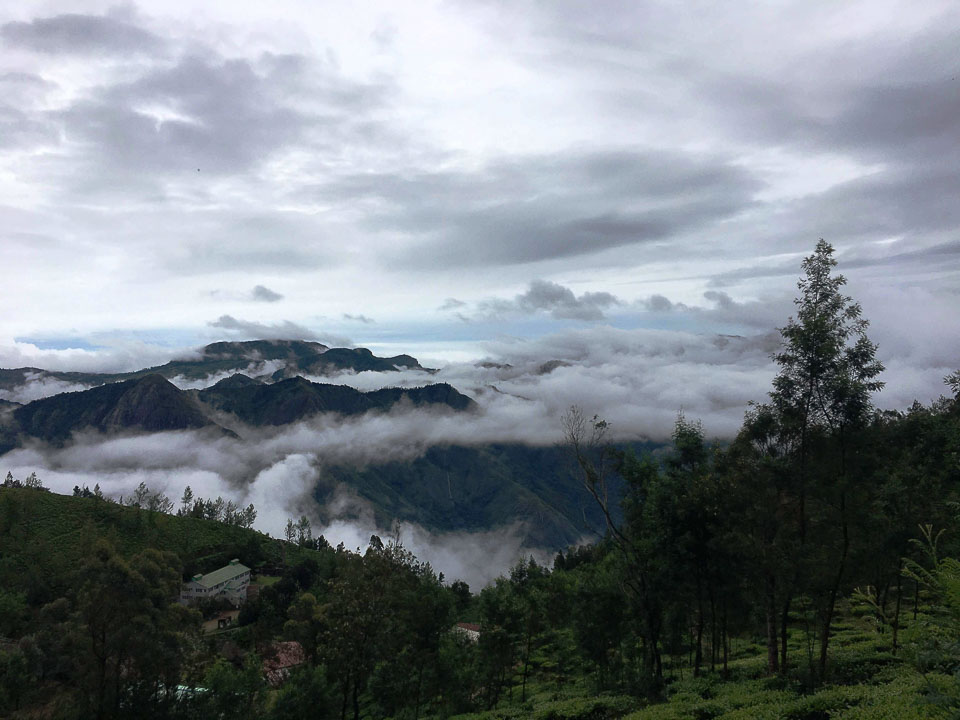 The sumptuous meals are served all the time with of course the most delicious tea I have ever had. It was time to visit the Tea Factory. Built-in 1935, the factory is still in working condition with old machines producing the finest organic tea.
The place can easily be called heaven on earth. The spectacular view of clouds over the mountains with steep slopes of tea gardens at the bottom is a dream-like experience.
Also read: Camping under the clouds at Vagamon, Kerala
Playing Sho in Sikkim
By Nisha & Vasu from Lemonicks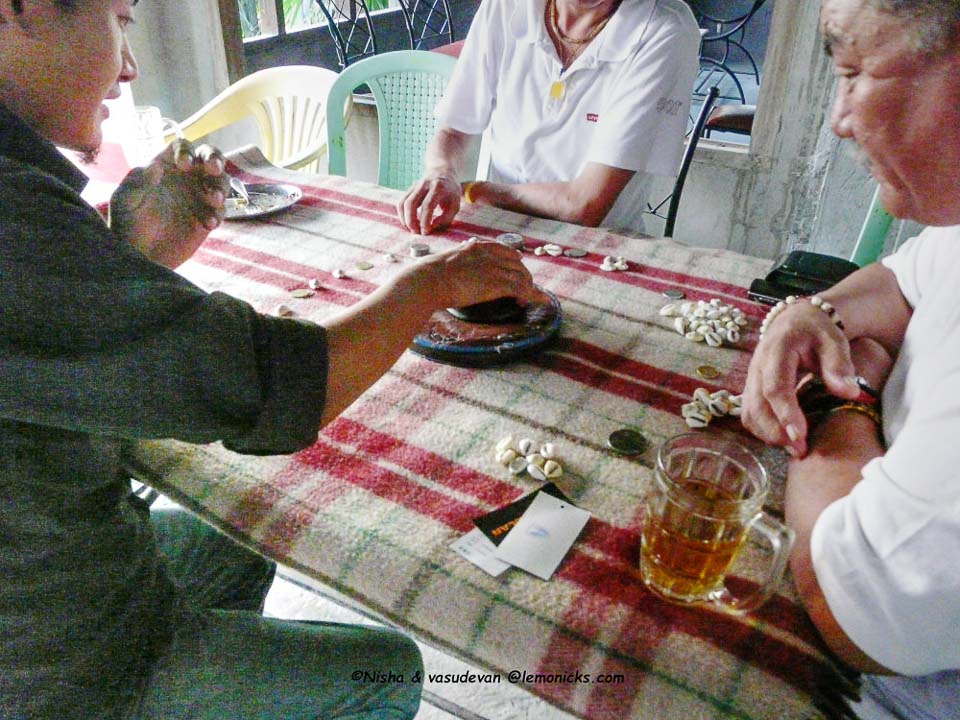 Covid-19 has taken a toll on the whole world. Each and every person is affected in one way or the other. The tourism industry has been hit the hardest. And it'll take a long time to return to the normal past.
But as travelers, our feet have become restless, our hearts are somewhere else and as the time passes by, looking at the photos of the past no more excites us. We yearn to travel, to go to places which have given us pure joy… something to cherish forever.
And that reminds me of Sikkim and its lovely people. They find happiness in simple things. I was on my way to Gangtok along with a few friends and we stopped at a local shop for a short break.
There I saw some locals playing a game which looked similar to what I had seen in Mahabharta. The group was making some sounds which attracted me to their table. The name of the game was 'Sho' and it's a good way to pass your time. That day I couldn't play but after reaching Gangtok, I made sure to visit some villages and participate and play Sho, the traditional game of Sikkim.
It is played using two dice kept in a wooden bowl which is then upturned on a circular plate with a loud thump. The score is kept using small cowries or chowries. The interaction in sign language or lack of it, made it more fun. And I ended up buying a set of this game along with other souvenirs to take home.
The Desert Triangle, Rajasthan
By Karthik Murali, a blogger for the past 14 years. He blogs about travel, tech and lifestyle at An Asian Traveller. As a profession, he's a data scientist.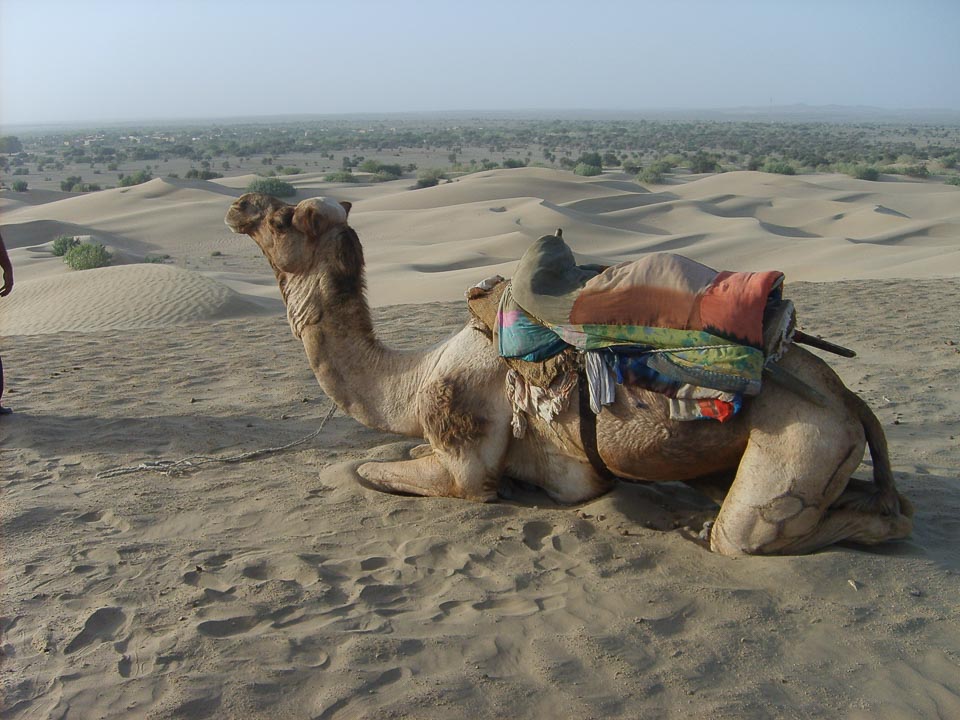 We all have a "Go-To" escape places to unwind and relax. For most people in India, it's Goa. For some it's Kerala and for the mountain lovers it's Ooty/Kodaikanal in the south and Shimla-Manali in the North. But for me, Rajasthan has been a place that's very special to me. A state with a very unique culture, with more than 50% of it comprising the Thar Desert, Rajasthan can delight you in many ways. Be it the amazing Rajasthani food , the desert experiences or even the street shopping in Jaipur or Jodphur, even a week is not enough in this big state.
The top cities in the state comprise of Jaipur, Jodhpur, Udaipur and Jaisalmer , each city known for a specific coloured set of houses ranging from pink , blue and sandstone colours.
A trip to Rajasthan can vary from an Udaipur Romantic getaway in the city of lakes, staying in one of the palace hotels, or a desert stay in Jaisalmer, taking an early morning camel ride during sunset or simply do a street food tour in Jaipur and Jodhpur. I cant wait to fly out to Jaipur and go on a Haveli & Fort tour in the Pink city, munching on some amazing Kachori & Samosas once this lockdown ends and the situation comes back to normalcy.
Watching Sunset at Hunder Desert, Nubra Valley, Ladakh
By Parnashree Devi from My Travel Diary. Follow her on Instagram here.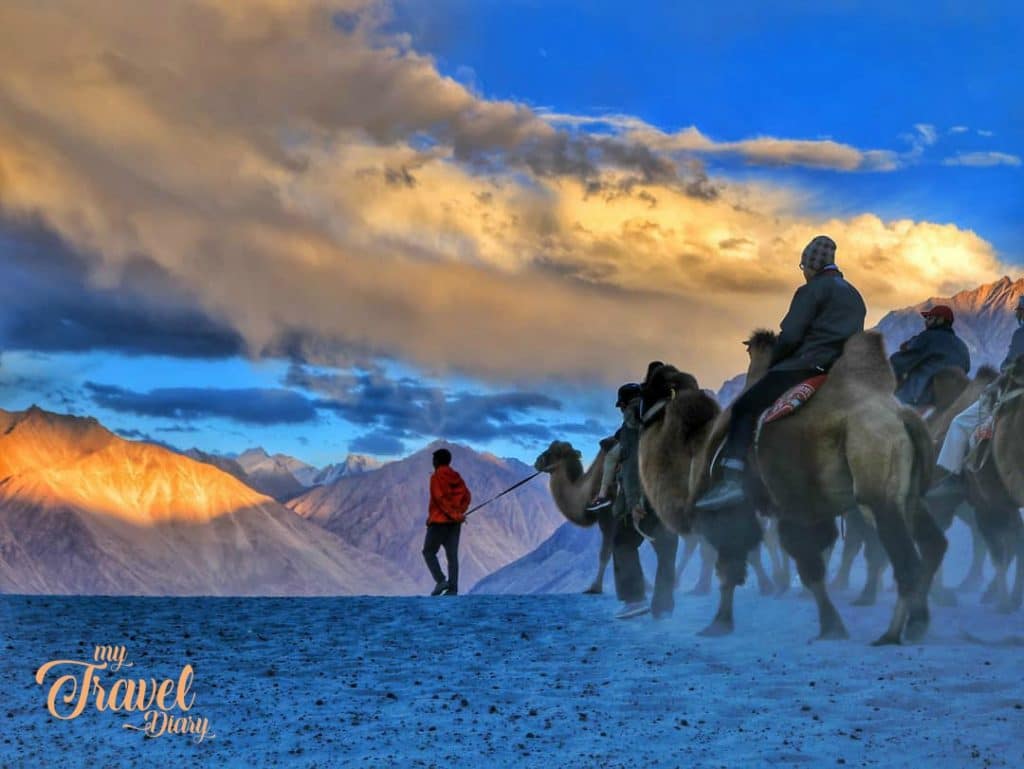 With humongous mountains, roughed lands, Buddhist monasteries, barren landscapes, cold desert, and picture perfect villages, I was stunned by the captivating beauty of Nubra valley in Ladakh. It gave me a surreal feeling while witnessing the wonders of nature.
I was awe-stuck there. Visiting the cold desert of Hunder during the Sunset is one of the most treasured travel memories of my life. I hadn't seen such eye-arresting visuals in my life until I landed in the cold desert of Hunder. It is one of the most photogenic places in the world. I was witnessing the unfolding drama of nature and became part of the transition. The Bactrian Double Humped Camels grazing in a dune-like stretch, changing shades of sun rays, reflections of the same on the rugged mountains, hanging cotton balls like clouds in the exceptionally blue sky and dots of green vegetation here and there. It paints the most fascinating pictures of nature you could ever imagine. Hunder in Nubra valley is magical. It is referred as a 'the Desert in the Sky'. Hunder lies on the ancient silk route. Located 7 km from Diskit, visiting the Hunder desert is mandatory for every traveller. You can opt to stay in desert camps in Hunder instead of any guest houses or hotel in Diskit.
I literally can't wait to visit Ladakh and experience the jaw-dropping sunset at Hunder once again. Hopefully, soon.
Also read: 5 Days of Exploring Leh, and offbeat day trips from Leh
Exploring a Paradise named Goa!
Harshi (an island girl) and Aman (a city dweller) together they travel and write about exotic tropical getaways, offbeat experiences, travel recommendations & guides over at Trot.World, and for some dream worthy pictures, follow their Instagram here.
The one place we have been itching to go post lockdown, hands down, has to be Goa. We love nature and having been cooped up inside for months, we miss and crave it all the more. And when it comes to nature, beaches are our weakness. It gets hard to get by without that occasional dose of Vitamin Sea.
Now more than ever, nothing can soothe these nerves better than the sound of crashing waves, swimming and melting away all worries in those blue shades of the Arabian Sea, and just lying on the shores of South Goa, and preferably our personal favorite, Palolem beach.
Palolem is truly a piece of paradise. This crescent bay flanked by tall palm trees on soft sandy shores, swaying over the vibrant colorful beach huts overlooking the bluest blues of the Arabian Sea truly makes you feel as if you just walked right into a postcard.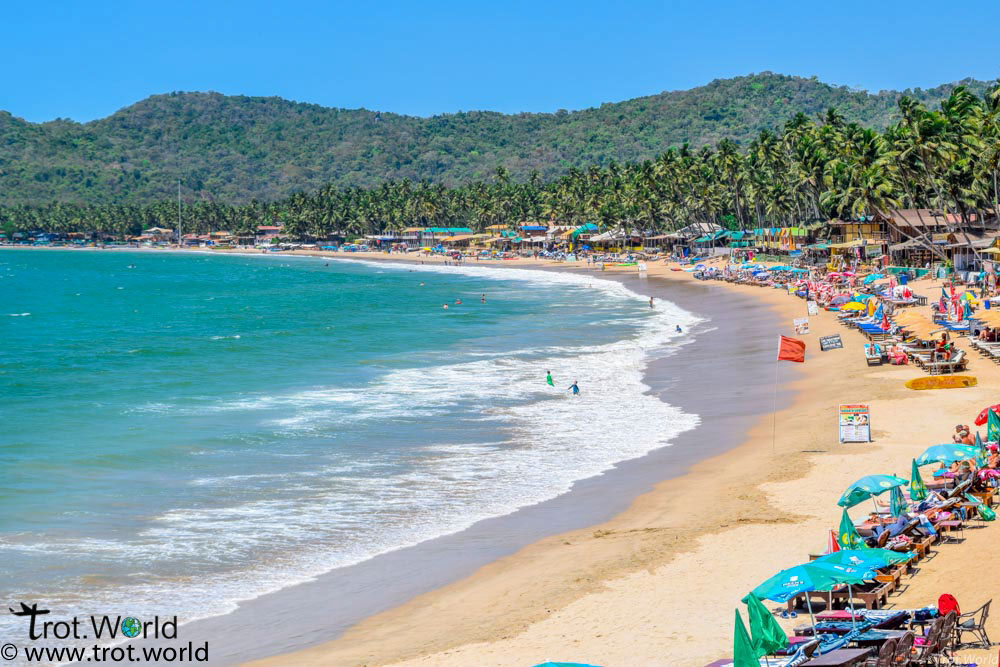 Also read: 7 days in Goa!
Along with escaping to this paradise, we want to go back out to the waters and meet our sea friend, this very old dolphin we encountered on our previous boat trip in Goa en route to the Butterfly beach. We have had an incredible experience chasing wild dolphins in our catamaran off the coast of Los Angeles and to be honest we thought nothing could ever beat that and we didn't expect to really spot dolphins on our boat trip in Goa.
But gladly, we were so wrong, for Goa yet again managed to steal a piece of our heart and this time with this very old dolphin who not only jumped around us, but rather swayed gently and hung around super close to our tiny traditional boat for a good couple of minutes.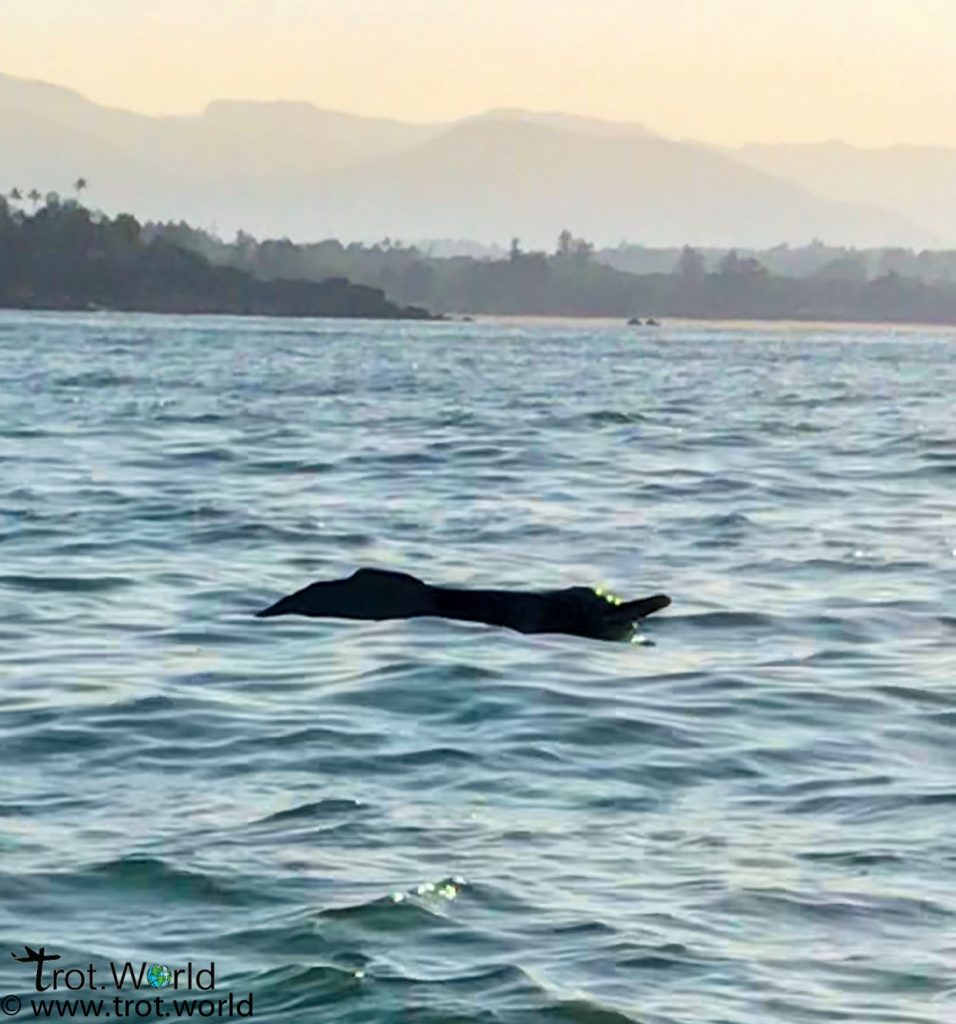 Also read: 10 Stunning sunsets in Asia!
This is exactly what we want to return to, and get back that halted connection with the beautiful nature that surrounds us. Until we do, these memories and pictures are what keep us going. Here's another one we miss that you will want to add to your bucket list, swimming with flamingos in the Caribbean.
---
This post may contain affiliate links. Please read the disclosure post. If you have liked the article, you may support it by buying using these links without any extra cost to you.
Let's stay connected on Facebook, Instagram, Twitter! You may also consider joining my mailing list. I send travel and photography related emails only once a month!